As a tour guide I am constantly amazed by new gadgets and toys our guests bring with them on tour. Different nationalities bring different cultures, habits and of course different technology. We are always amazed by some of the products available to the modern traveler. Some are really useful on your off the beaten track adventure and some are just fun and nice to have if you can afford them. Here are a couple of our favorites from last year's Irish adventure tours:
Noise Canceling Headphones:
These are hands down my favorite new toy! I don't know how I lived/travelled without them. They have made plane journeys with screaming children, airplane announcements, turbulent landings stress free. They cancel all the voices and other noises around you and let you just focus on the music. For me, these are the greatest invention since I travel quite a bit. The best birthday present ever.
Although our roads are good in Ireland and our vehicles thankfully quiet it is sometimes nice to stick on your headphones and have a snooze on route to your next active tours Ireland.
Waterproof Case for your Cellphone:
Waterproof cases mean you can snap pictures, watch movies and send text messages in the wettest of environments without damage to the phone. Since being introduced to them early last year we have armed all our guides with one. This means they can snap away to their hearts content during all activities and have their phones with them at all times in case of emergencies.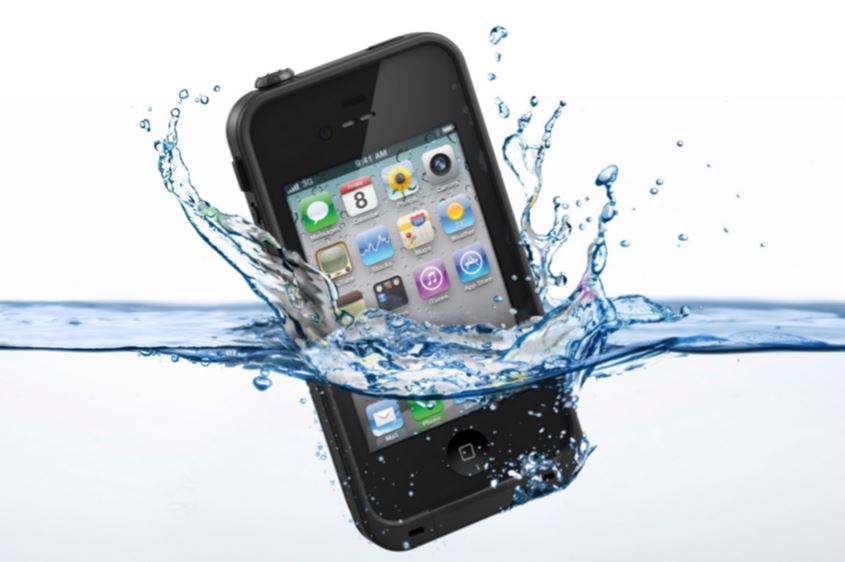 Lifestraw:
The Lifestraw lets you filter up to 1000 liters of water and removes 99.99% of bacteria. This is a cool gizmo on your adventure making sure all your water is pure. You can fill up your water bottle anywhere and enjoy fresh water on the go. It saves our guests lots of money on their active tours Ireland.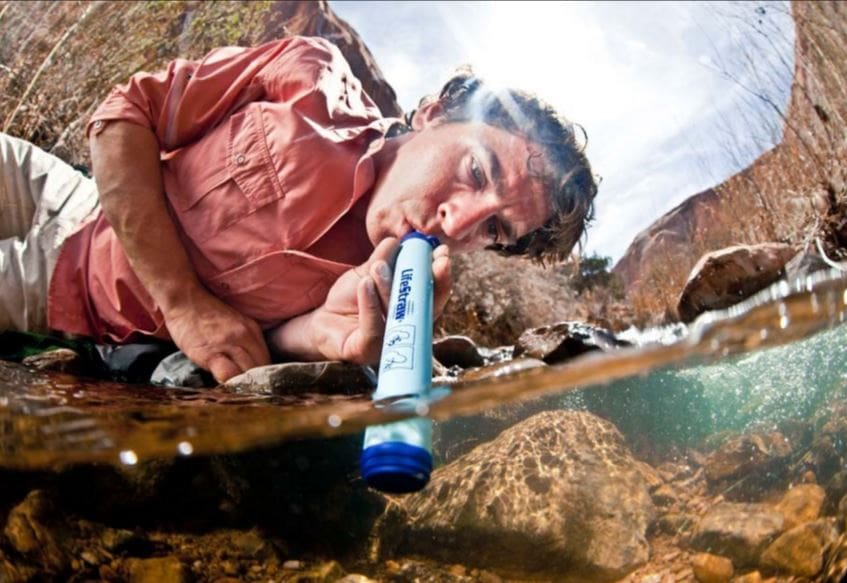 Royce Freedom Wallet:
Although Ireland is super safe, one of our passengers showed me this remarkable piece of kit. This passport wallet is about as high-tech as they come, your passport fits in a compartment on one side with room for credit cards and identification on the other side. Tucked inside, there's a Bluetooth tag that syncs with your phone. If you misplace the wallet or someone steals it, your phone will start beeping. An RFID shield also protects you from hackers who might try to steal data off the RFID chip in your passport.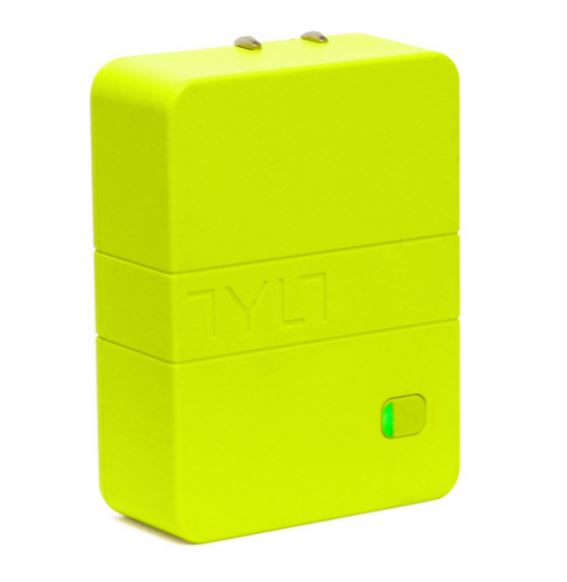 TYLT Energi 2K Travel Charger:
With more and more gadgets come more and more charging. Most back-up batteries you might bring on a business trip are bulky, heavy, and require an extra cable in your bag. This back-up charger has the outlet prongs built-in, so no cable needed (except for the one you use to charge your phone). You can expect to charge up your smartphone once from the fully charged battery. Off course you can charge your kit in one of the sockets of our vans.
So if you are on an active tours Ireland with us and you want top show off your new gadget please do so! We love having new toys to play with.
Update 02-03-2017
Our customers discovered a few new items which we though to share with you guys and which might come in handy during our small group tours of Ireland.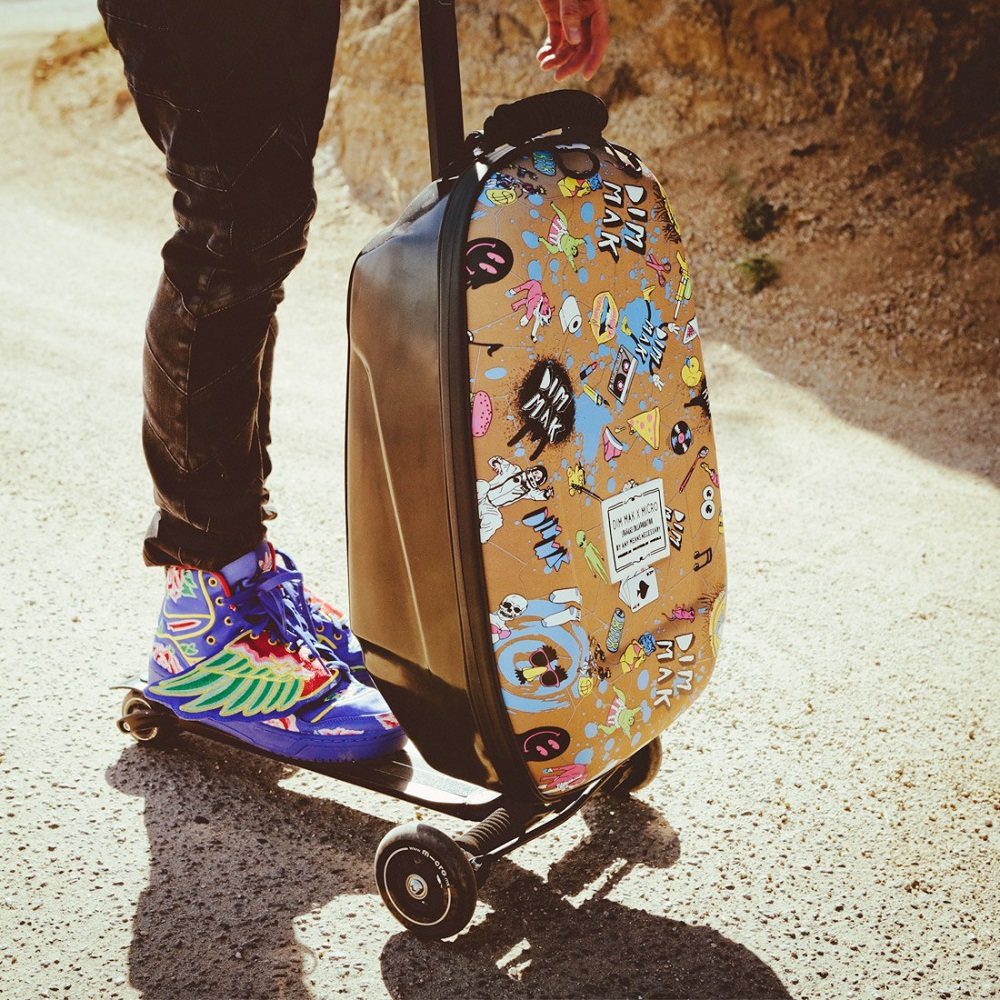 The Luggage Scooter
Looks good and is practical. If you want to travel light, which most of us do these days, and you don`t always feel like walking this gadget is awesome. Its an electronic scooter which has also two Bluetooth speakers on board so you can listen two your tuns while gliding through the airport.
The Ostrich Pillow
There are so pillows around but this one beats them all and could come in handy as well during your active tours Ireland. They claim it prevents you from getting jet lagged which would be huge. It provides you with a micro sleeping environment which makes you sleep anytime anywhere and excludes you from the noise and light around you. Your like in your own little co-cone.
We will probably have some more updates during the year, and we hope that our guests keep on taking cool gadgets with them.
Planning on visiting Ireland soon? Get our free guides! We answer your Ireland Travel FAQs + offer local tips for visiting Dublin.
---