Exploring the best Ireland tours for families
Ireland is a magical playground for adults and children alike! With such a vast countryside of rolling hills, spectacular cliff drops, magical castles, story-telling, and coastal wonderlands, there is something for everyone visiting the Emerald Isle!
We love welcoming families to Ireland and custom building the perfect itinerary, ticking off everything on their bucket list as nothing is off-limits. Take a plunge in the Atlantic surf or discover your roots! We will make it happen on the tailor-made Ireland tour we create just for you.
Families come in all shapes and sizes and they have different vacation requests. Every corner of this fabulous country offers cultural and active experiences to suit a multi-generational group of travellers. Here are a few of the best Ireland tours for families. For some more inspiration, take a look at our small-group tours of Ireland and our self-drive tours of Ireland. 
Sheep Dog Trials in Ireland
This is a super fun activity for all the family! You will be treated to a fantastic show from a local farmer! Prepare to be amazed at the skills of the farmer and his furry friend as they round up the sheep and put on an entertaining show!
Watersports in Ireland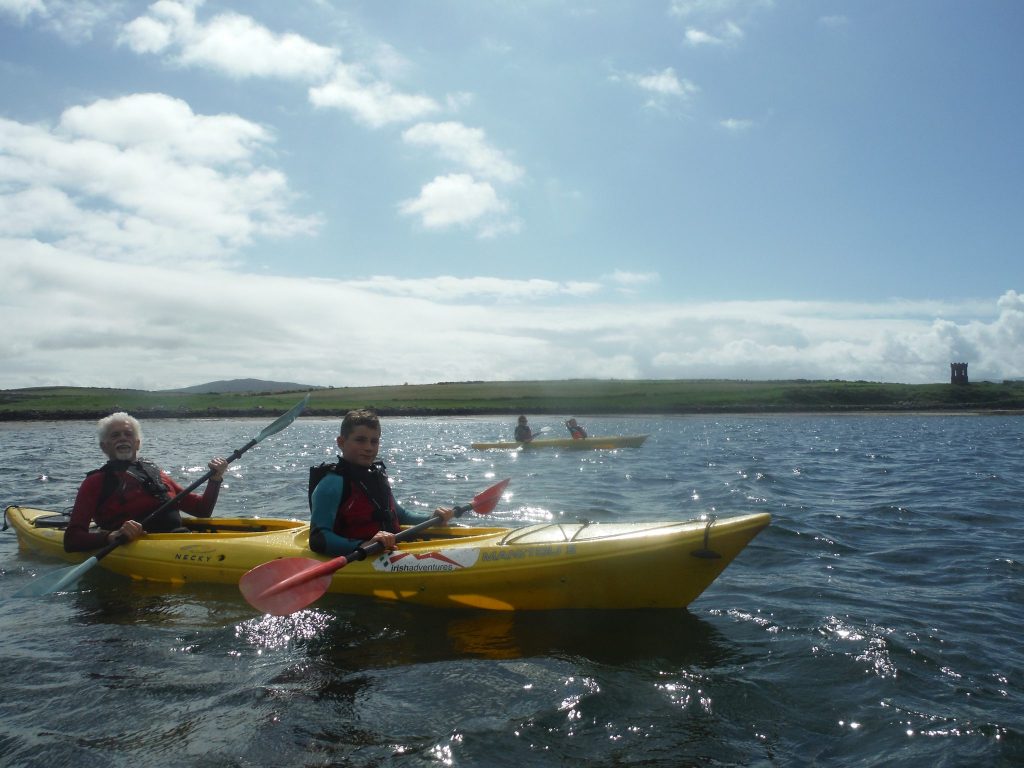 Although slightly nippy, there is nothing more exhilarating for guests, young and old, than taking a plunge into the Atlantic Ocean or the Irish Sea!! Don't forget to bring your swimming togs with you on tour! Ireland has embraced the great outdoors and adventure activities in a big way over the past 20 years. We can offer exciting kayaking trips around Dingle Bay, stand-up paddle boarding in Bohemian Galway City, surfing near the Cliffs of Moher, and coasteering in Connemara National Park! These can all be taken at your own pace! It will add some excitement to your day and another awesome way to discover Ireland.
Cycling and Jaunting in Ireland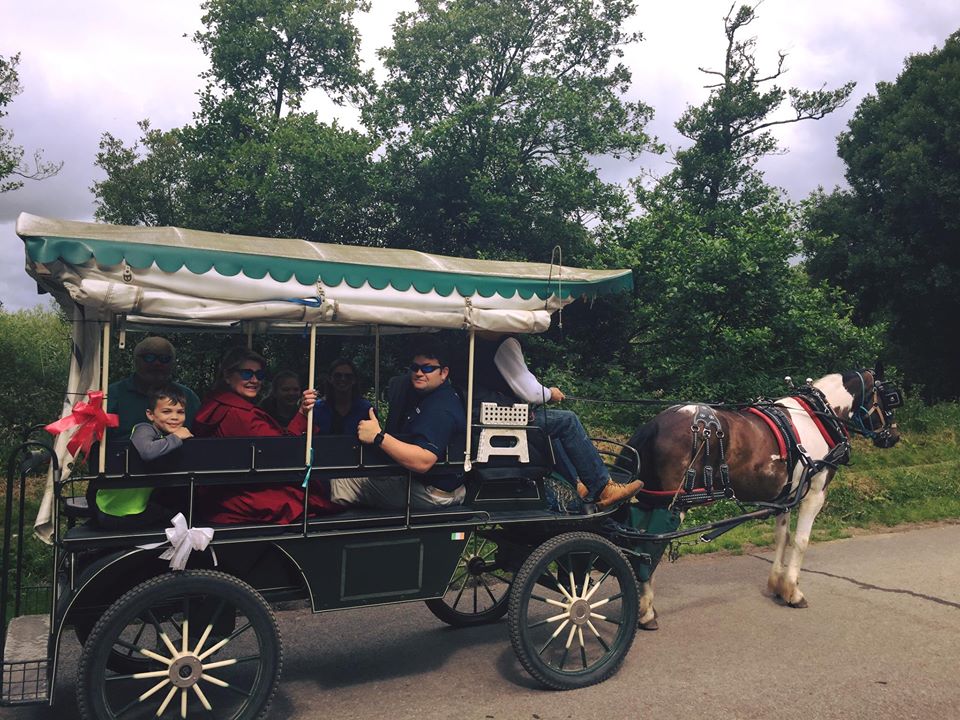 We love our new cycle routes that continue to pop up around the country! This is the best way to explore the coastline, islands, and national parks of Ireland. We can provide our guests, big and small, with push bikes, electric bikes or even organise a horse and carriage if you are feeling like a break from all the adventure! Our favourite places to cycle on tour are The Aran Islands, Killarney National Park, and two Greenway Routes in County Mayo and the Sunny South East – Waterford!
Ireland's Folk Parks
Visiting our famous interactive folk parks during your Irish adventure are a great way to learn about our history and very engaging for the smaller people in your group! Bunratty Castle Folk Park gets great reviews from customers. They even have Medieval and Traditional Irish Banquets on site. These evenings will entertain the whole family with toe tapping tunes, great food and wonderful performers! Ask our team at Overland HQ all about it.
Ireland's Best Hiking & Walking Destinations for Families 
Let one of our local guides take you on a breathtaking hike or a historical walk on your tour of Ireland. Barry in Kinsale will enrapture you with tales from this celebrated harbour town, a local legend in County Clare will take you on a mind-blowing hike across the Cliffs of Moher with the waves crashing 100 metres beneath, and on to the hometown of traditional Irish music – Doolin. There are hundreds of coastal and discovery trails. Overland Ireland takes guests off the beaten track to add some excitement and mystery to a simple amble or more challenging hike. Everyone can take these experiences at their own pace! It is your vacation and we want you to do it your way! You can even top off your trip of a lifetime by taking on Croagh Patrick Mountain – named after the man who is responsible for St Patrick's Day and painting the town green around the world every March 17th.
Ireland's Family-Friendly Festivals 
If you are lucky enough to coordinate your holiday at the same time as one of our festivals, you and your family are in for a treat! There are so many to choose from. Visit Galway for the Arts, Horse Racing, or Oyster festivals. Get yourself giggling at the Kilkenny Cat Laughs Festival or go to any town on St Patrick's Day to celebrate the most Irish Day of the year! Halloween is a big celebration here. This holiday originated in Ireland as a pagan festival called Samhain to mark the harvest season and to ward off evil spirits! The Macnas Halloween Parade is a sight to behold in Galway and Dublin during the October break.
Traditional Irish Music Sessions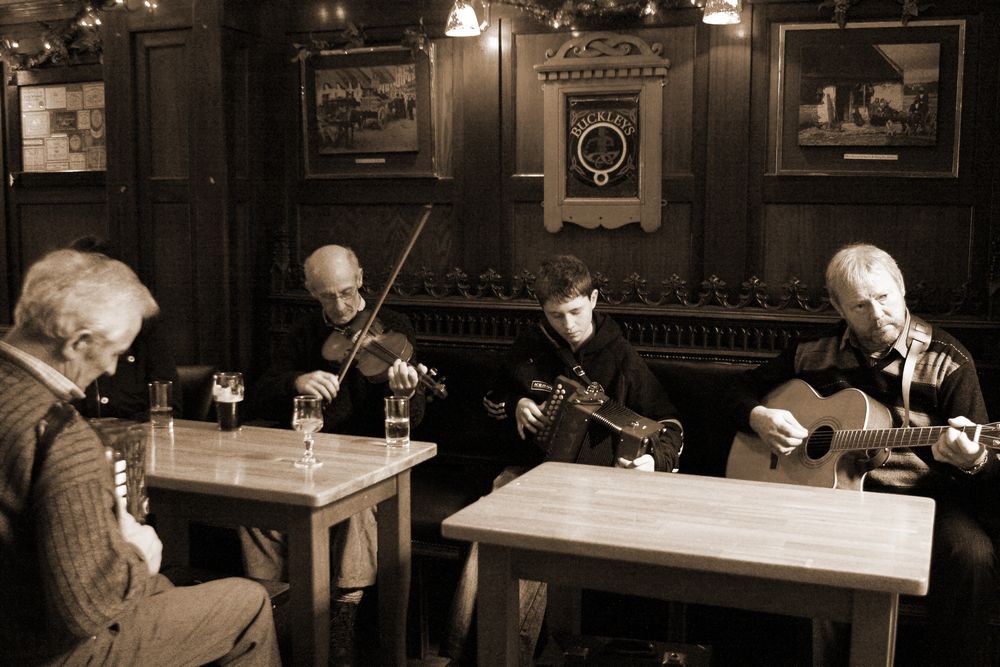 Why not go and check out an early traditional music session. Children are welcome in pubs in Ireland until 8 or 9 in the evening and many restaurants have evening entertainment. Live like a local, buy yourself a couple of packets of 'Tayto' (Irish chips), a bottle of fizzy orange for the kids, and a creamy pint of 'Black Stuff' for yourself and enjoy the trad session! You will happily while away an afternoon listening to the skilled musicians. You might even be tempted out on the dance floor to dance a jig!
Whatever way you decide to spend your time in Ireland we promise it will be an unforgettable experience for everyone. And if you have any questions about our Irish tours and experiences, please feel free to get in touch. What are you waiting for? Start planning your ultimate family vacation in Ireland with Overland!
Planning on visiting Ireland soon? Get our free guides! We answer your Ireland Travel FAQs + offer local tips for visiting Dublin.
---