Ireland had last year over 16 million visitors and the numbers visiting our beautiful country seems to be growing. Most people travel by coach from one town till the next, stay in big hotels and miss out what Ireland is all about. A growing number is looking for Irish adventure tours. These small group tours take you off the beaten track and show you what Ireland is all about.
More and more people want to combine a holiday with staying active. Explore new activities and maybe try something you would never try when you are within your comfort zone at home. During our last trip we had a family who all wanted to go kitesurfing. This was one of our custom Irish adventure tours which mend that they created a full tour according to their family needs. By the end of the trip the family were all kitesurfing and addicted to the sport. We also visited an Irish school, a working sheep farm and they got a real understanding about living in Ireland and therefore, the real Irish experience.
Visiting the Cliffs of Moher is always a highlight during our tours. What we noticed is that most tour companies only take you to the main part of the cliffs which makes no sense what so ever. The best views of the cliffs you get from the edges which means a good hike and turning slightly off the beaten track away from the crowds. Its means that we can show you the place where some of the highest waves in Ireland push in, where puffins mate and provide you with an overall better Irish experience.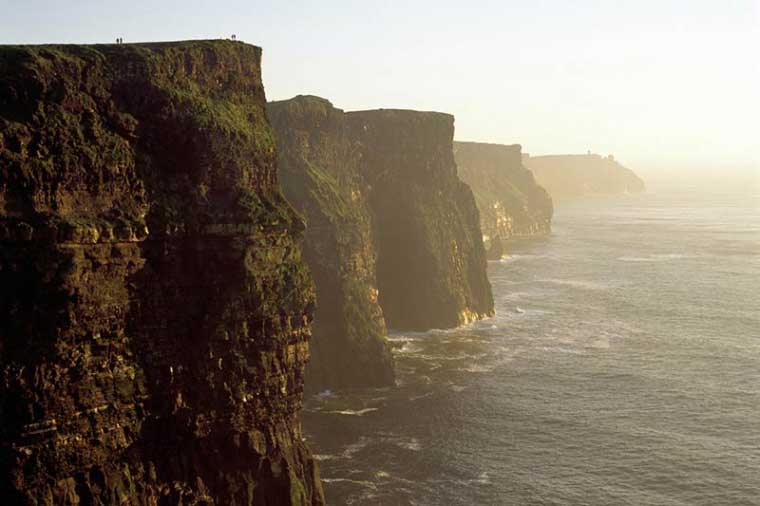 Our Irish adventure tours are perfect for solo travellers. Our Irish tours have always a great mixture of people on board. This is because we don't change for a single supplement as long as you don't mind sharing with someone from the same gender. It's also great that Ireland is safe, our accommodation is centrally located and your guide is always there for you.
So get on board with the trend of an active Irish holiday and book your spot with us now. We will be very busy during the summer months so it's always good to book your Irish tour in advance. For more information: https://overlandirelandtours.com/
Planning on visiting Ireland soon? Get our free guides! We answer your Ireland Travel FAQs + offer local tips for visiting Dublin.
---