Ireland – The Healthiest Country in the world
They say the best things in life are free! We agree! On the Emerald Isle we offer breaths and breaths of unspoiled fresh air absolutely free to all our customers on their tour of Ireland.
There are so many health benefits to signing up for an activity tour of Ireland.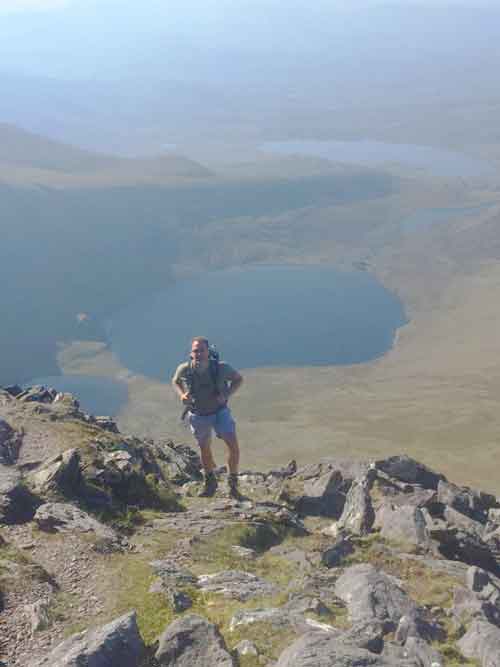 Physically you will feel amazing every day on your Overland Ireland tour. We include an adventure activity every day as you make your way along the Wild Atlantic Way. These activities are guaranteed to get your heart rate up, challenge you and give you a sense of achievement on your small group tour. You can take each activity at your own pace and enjoy exploring Ireland through adventure.
There is nothing better for your soul than fresh oxygen filling your lungs. The west coast of Ireland is an exhilarating experience for everyone! You will take in the scents of the Atlantic ocean each day on your Overland Ireland tour. Breath deep and lose yourself along the Cliffs of Moher, on the Aran Islands and watching the sun go down in Galway Bay.
Watch your confidence build as you try new adventures. Our Overland team will encourage you to experience as many fun activities as you can on your small group tour of Ireland. Our guests surprise themselves at how easy it is to feel good and get stuck into new challenges each day.
Your energy levels on an Overland Ireland adventure tour will be much higher than if you were sitting on a large coach driving around Ireland. We make short journeys to every location and explore the hidden gems by foot, by bicycle, by boat and by surfboard.
Taking a dip in the Atlantic ocean has huge health benefits. Your skin will feel amazing and you will boost your circulation with the jet of cold water splashing around your body. Don't worry we will let you wear wetsuits for your water sports but we cannot recommend it enough that you take the plunge at least once on your tour of Ireland!
A huge part of your trip to Ireland is to sample the culinary delights! After a day touring and taking part in activities along the West Coast of Ireland you can justify all the delicious seafood, juicy steaks and creamy Guinness every evening!
For more info on our tours please check out the tours on our website.
Planning on visiting Ireland soon? Get our free guides! We answer your Ireland Travel FAQs + offer local tips for visiting Dublin.
---