We thought it would be nice to provide you with a little update on how some of our our Overland Ireland team  members survive the winter. Our Ireland small group tours team are spread all over the world looking for new adventures and getting new ideas. We asked some of our team members to provide us with a little update and made it into a small blog.
Clodagh and Reinier teamed up to visit the Southern hemisphere, South Africa to be precise for an epic journey.
Before Christmas we left beautiful Ireland to start out journey to Cape Town in South Africa for an epic kitesurf trip. Clodagh has just started this epic sport and I have been kitesurfing for several years and obtained even my instructor ship a few years ago. For our Overland Ireland small group tours this comes in handy sometimes as you can book kitesurfing as an optional activity during your small group tour of Ireland.  For us, it was strange to spend Christmas in a warm county, for some reason it's not 100% the same.
Our focus was to improve our kitesurfing skills which we both did. We were both in South Africa before so we had visited most tourist attractions. We were very lucky with the wind, there were only a few days that we couldn't kitesurf so we went wakeboarding instead. We stayed in a great house in Big Bay with loads of friends from Ireland. We also visited an Overland company there to see how they operate and see what we could learn from them. This was a great experience which will definitely bring some additions to our small group tours for 2017.
Enda visited Morocco on a small group tour and had a great time as well.
Just after Christmas I left Ireland to fly into Casablanca to start my small group tour around Morocco. I had never been on a tour before and being normally the guide myself I wondered how this would work out. It was actually amazing and I learned loads from my Moroccan colleague, Ahmed.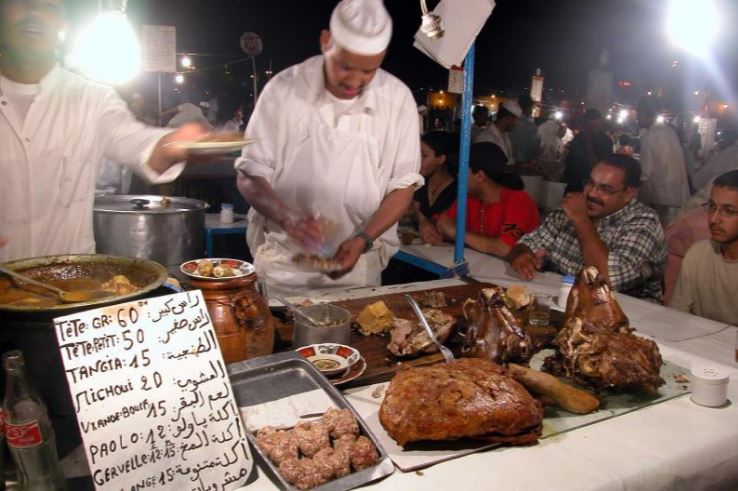 We visited some amazing mosques, climbed some amazing mountains, drunk loads of mint team and visited some of the most bustling markets I have ever seen. It was a little more hardcore then our small group tours but overall a great experience and I got to surf some amazing waves.
Our team is now back from their travels and are looking forward to the new season. If you are looking for a small group tour of Ireland, check out our tours on: https://overlandirelandtours.com/your-adventure-tour/
Planning on visiting Ireland soon? Get our free guides! We answer your Ireland Travel FAQs + offer local tips for visiting Dublin.
---