As our 2016 season comes to a close we are getting excited choosing new locations and activities for our 2017 tours of Ireland. We have been busy experiencing epic pursuits and visiting new hotspots on your behalf! Discover your best small group tour of Ireland.
Kinsale
We will now visit the stunning West Cork harbour town of Kinsale, also known for its award winning restaurants and dramatic scenery. After visiting The Rock of Cashel, The Blarney Stone and Cork city this will be your first stop on The Ultimate Tour of Ireland and the Spectacular South and West Tour. We cannot wait to bring you there on your tour of Ireland.
The Rock of Cashel
Located on Ireland's Ancient East route, The Rock of Cashel is a sight to behold. We will take our time to discover this medieval round tower, chapel, cathedral and castle which is surrounded by a fortress wall steeped in 1000 years of history. This jewel has to be on our small group tour of Ireland.
The Blarney Stone
We cannot promise anything but 'Kissing the Blarney Stone' is said to give you the gift of eloquence. We have listened to our customers and have read through their bucket lists coming on a tour of Ireland. A visit to Blarney Castle to kiss the Blarney stone is a must. We expect a very articulate bunch to arrive back on the bus after their granite smooch!!
Cork City
Locals will argue that Cork is the REAL capital city of Ireland! It has a reputation on being one of Europe's most vibrant cities and we would have to agree. A visit to the famous English Market is a must and our guests have loved roaming the cobbled streets, discovering the shops and cafes dotted around the city.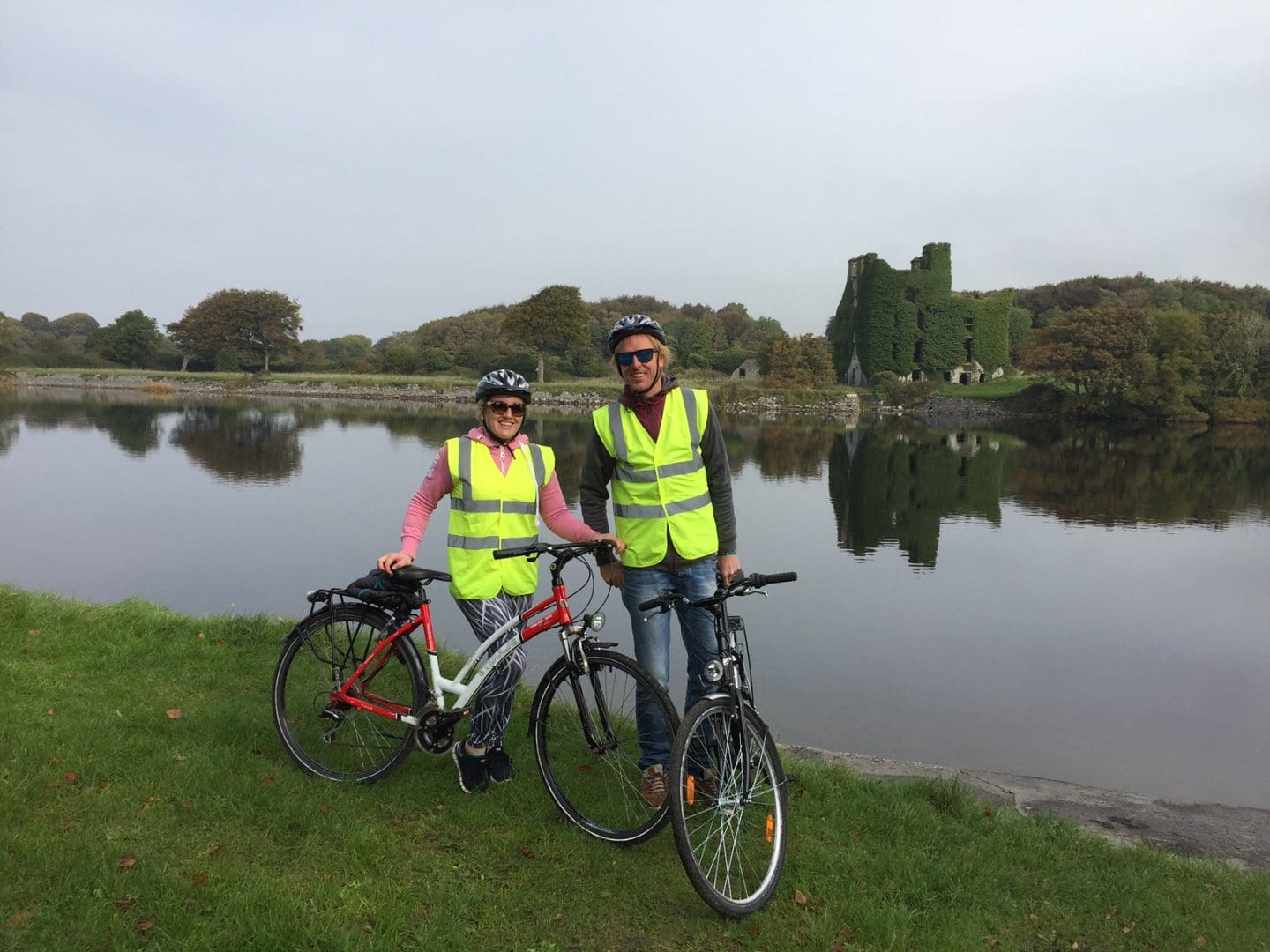 Galway City Bike Tour
Why do a walking tour of Galway when you can discover it on two wheels. Our local Galway expert, John, will take you on a magical tour of the city and its surroundings and tell you all you need to know about Galway's history, hotspots and legends. Begin your tour overlooking Galway Bay and ride through the city centre, Galway's university and all the way to the ancestral homes of the Tribal families of Galway. John will keep you entertained throughout.
We will be adding new activities to our tours throughout the winter time. If you have any suggestions we would love to hear from you. It's your tour of Ireland and we want to make it unforgettable.
email: c[email protected] or check out our tours on: https://overlandirelandtours.com/your-adventure-tour/
Planning on visiting Ireland soon? Get our free guides! We answer your Ireland Travel FAQs + offer local tips for visiting Dublin.
---