Why not travel solo on one of our Ireland small group tours? Many people are afraid of traveling solo, but why? Traveling by yourself can actually have many advantages as well. You can book the trip you want, travel at your own pace and just create your own perfect trip. It also creates many opportunities as you are more open to meet other people instead of staying with your own group.
About 50% of customers are solo travellers, so third-wheeling isn't an issue. We feel pretty qualified in the art of traveling alone, so we have decided to write a blog with some tips for people flying solo on of our Ireland small group tours.
Avoid Single Supplement
Frequent solo travellers are all too familiar with the single supplement, which could mean that you could end up paying twice as much as someone traveling with a partner. With Overland Ireland we have the perfect solution. If you don't mind sharing a room with someone of the same gender we won`t charge you the single supplement. However, if you do want room for yourself during your small group tour of Ireland you probably won't mind paying a little extra. We only charge the extra cost from our accommodation providers.
Not many people go for the single supplement but just in case you were wondering what we charge, please find our prices below:
Ultimate Ireland small group tour: Euro 275
South and West small group tour of Ireland: Euro 225
Wild and West Tour of Ireland: Euro 185
Know your strengths
Very social people might want to be in the middle of everything and might go crazy if they don`t communicate so heading to a country where they would speak the language would be very beneficial to them. If you`re more introvert, then you might be more of an observer and the language doesn't really matter. Some strong cultural experience might be more suited for you. During our small group tours to Ireland we struck the balance just right. There are always people on board who have loads to say, like for instance you guide, and people who just enjoy the epic scenery and culture Ireland has on offer. This makes your spot on your tour of Ireland great as you have as there is always someone you can relate to.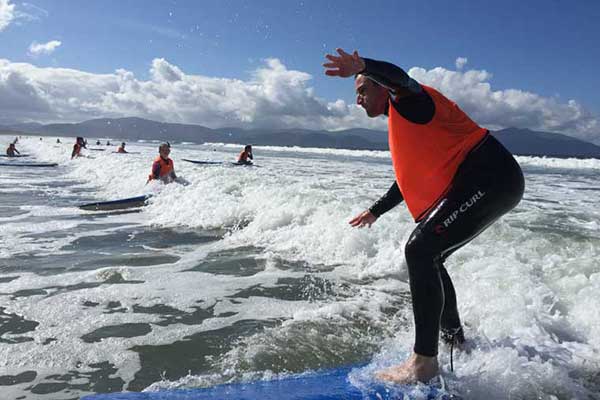 Just Say No
In some hospitable and foreigner-fascinated cultures the attention solo travellers get can be a little intense. Just learn to say "no, thank you" and learn it in the local language as well. Always carry local numbers with you off the police etc as well. The great thing is that on our Ireland small group tours you don't have to worry about that. Ireland is a really safe country and your guide is never far away.
Eat good
You might be tempted to have quick snack for dinner in one of the well-known fast-food chains, but don't. Just eat in great places, enjoy the local cuisine and eat quality food. You feel better for it and you get a better experience. Just enjoy a good book with an excellent glass of wine. During our Ireland small group tours you can't enjoy the big fast food chains as we stay in great little villages that are free off the big chains.
If you have more questions about traveling solo on one of our small group tours, please contact a member of our team or check out our website. https://overlandirelandtours.com/
Planning on visiting Ireland soon? Get our free guides! We answer your Ireland Travel FAQs + offer local tips for visiting Dublin.
---