Jump on board and join the Ultimate Ireland Tour! Leave no stone uncovered from the North to South of our beautiful country. At Overland Ireland, we cover everything you need to see in Ireland over 10 wonderful days on a small group tour. With your new friends, you will discover our favourite places and experience Ireland like a local!
After listening to our many happy guests' feedback, we have put together a list of highlights you can expect from the Ultimate Ireland Tour.
The Expertise of a Fantastic Guide
Your new best friend/guide/confidant is the most important part of your tour. They will whisk you away on the journey of a lifetime on this ultimate tour of Ireland.
You will be bowled over with their knowledge of every corner of Ireland and — because it is a small group tour — they are also really flexible. We recommend that customers send in their Ireland bucket list before travelling. Your guide will do their very best to make all the magic happen for you.
They are true experts in everything Irish and Ireland.
Making New Friends!
Everyone on our Ultimate Ireland Tour chose the same tour for a reason: Kindred spirits. We are certain that you will make new, fast friends on your tour of Ireland. We love watching new friendships develop on tour and the fun guests have engaging with one another.
The beauty of a relaxed tour is that you can choose to hang out with your new friends in the evening or do your own thing. It is your vacation and you should do it your way.
Delving into Irish History
Guests delve into the rich, troubling history of Northern Ireland on a fascinating walk of Derry city. Thankfully, the real troubles are behind us and we are enjoying a peaceful Ireland now, but our friends in Derry are passionate about their history and love to share the stories with our guests.
On this ultimate tour of Ireland, there is also an option to do a highly recommended Black Cab Tour of Belfast.
Learning New Skills
You might pick up new skills on your tour with Overland Ireland. The best skill you could hope for is the 'Gift of the Gab' – the ability to tell a good story! Now we all know that Irish people are known for their storytelling.
What is our secret?
Well it could be that we have all given the Blarney Stone a big fat smooch! Or maybe we are born with it! No trip to Ireland is complete without giving the stone a kiss at Blarney Castle!
See for yourself if it works. You can test it out in the evening by striking up conversations with locals and telling them a tall tale or two!
Learning Gaelic
To feel like a true local in Ireland, you need to have a few words of Gaelic up your sleeve. Before you come on tour, you can have a look at our Learn Irish section on the website to start practising.
Then why not try out your few words on the locals on the Aran Islands? This is an official 'Irish Speaking' area. We know that the locals will be impressed if you can greet them in Gaelic! It is all part of the Irish experience.
Admiring the Flora and Fauna
When we stop at the Burren National Park during the Ultimate Ireland Tour, your guide will blow you away with their knowledge of the interesting flora and fauna here. Because of our temperate climate, you may see something unfamiliar and surely something uniquely Irish! The Burren overlooks Galway Bay from County Clare and the coast drive is a spectacular highlight of this trip.
Experiencing Rural Irish Life
You will encounter many farms and farmers along the way on this tour of Ireland. As most of our historical and cultural sites are outside, we often have to trek through farmland to get to these hidden gems.
One activity on tour is a visit to a local farm to experience a 'Sheepdog Trial'. Prepare yourself to be awestruck at the farmer and dog's skills at rounding up the stock. It is a really fun pitstop!
Sampling Irish Whiskey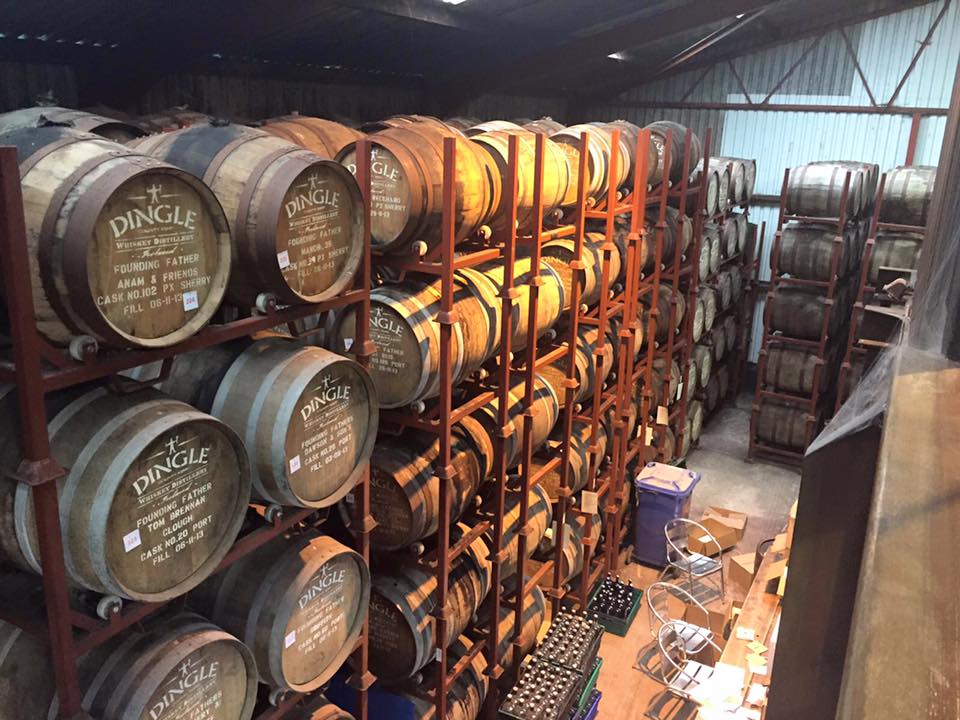 This is not to be confused with Whisky! In Dingle, we will finish one afternoon with a tour of the Dingle Distillery. Our friends there will educate you on the history of Whiskey production worldwide and treat you to a taste of their wares at the end of the tour.
There will also be plenty of opportunities to taste different types of Irish Whiskey throughout your Ireland tour. Most barmen will be only delighted to give you a run down of their favourite stock from top to bottom shelf.
Our top tip is to always ask for the price first or you could end up with empty pockets!
Learning About the Claddagh Ring in Galway
Have you heard of the Claddagh Ring and its history? Treat yourself to the ultimate souvenir of an original Claddagh Ring when you stop in Galway.
Galway is arguably the most celebrated town in Ireland. Its festival culture, theatre and arts, and famed cuisine has made this tribal city a must see for travellers coming to Ireland.
You can spend hours watching the world go by on the brightly coloured narrow streets of Galway and enjoying the many street performers. Check out our 5 gift ideas for tourists in Ireland and then you'll be ready to shop during your tour!
Hearing the Myths and Legends of Ireland
Stories of myths and legends will be a huge part of your Ultimate Ireland Tour. There is no better place than the Giants Causeway to let your imagination run free. Learn about the giant Fionn McCool and his pending battle with the Scottish Giant Benandonner! Hear how Fionn outwits the stronger man and proves that the Irish can get themselves out of tricky situations!
If you like the look of our Ultimate Ireland Tour but you'd like to make it even more special, you might like to upgrade it to one of our Private Ireland Tours where we can customize the experience in any way you like.
So, what are you waiting for? Come join us for the Ultimate Ireland Tour. We are so looking forward to meeting you and sharing our favourite places, sights, and stories all around Ireland. Have any questions? Feel free to get in touch!
Planning on visiting Ireland soon? Get our free guides! We answer your Ireland Travel FAQs + offer local tips for visiting Dublin.
---