Ireland is one of the most popular tourist destinations in Europe, with people visiting from all over the world. Unless you're visiting from the UK or somewhere else nearby, you probably won't know how to pack for our weather and the kinds of experiences on offer here.
With this short guide, we hope to answer any questions you might have and allay any fears lingering in the back of your mind before your trip. If anything we say in this packing guide to Ireland inspires you to travel with us, take a look at our Small-group Tours of Ireland and our Tailor-made Tours of Ireland.
An Introduction to Irish Weather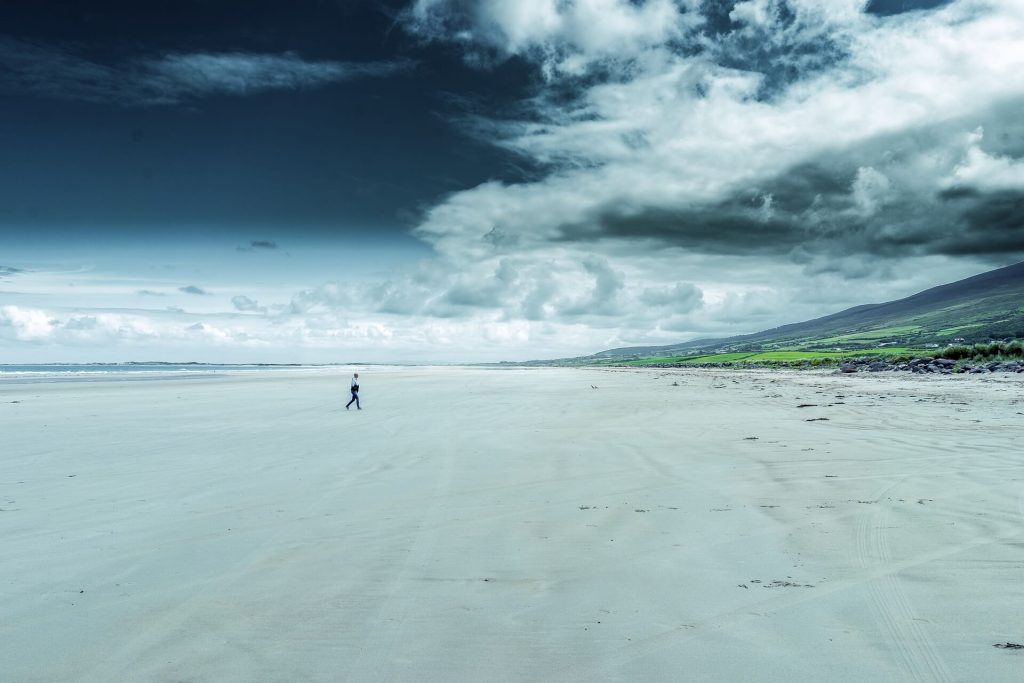 We're sorry to break it to you, but Ireland is not Spain… As such, we get a fair bit of rain and we recommend that visitors pack accordingly. If you're visiting Ireland either in winter or the colder side of autumn or spring, we recommend bringing a warm waterproof coat. In the warmer months, it rains a little less, but you should still pack a waterproof jacket in case you're caught out in a downpour.
But Ireland isn't rainy all of the time. In fact, many people joke that in Ireland you can experience all four seasons in one day. We do get some sunshine in the summer, which means that UV protection is necessary — so make sure to bring sunscreen and sunglasses. The mercurial nature of Irish weather should also influence what footwear you pack, but this topic deserves its own section…
What Footwear Should You Pack When Visiting Ireland?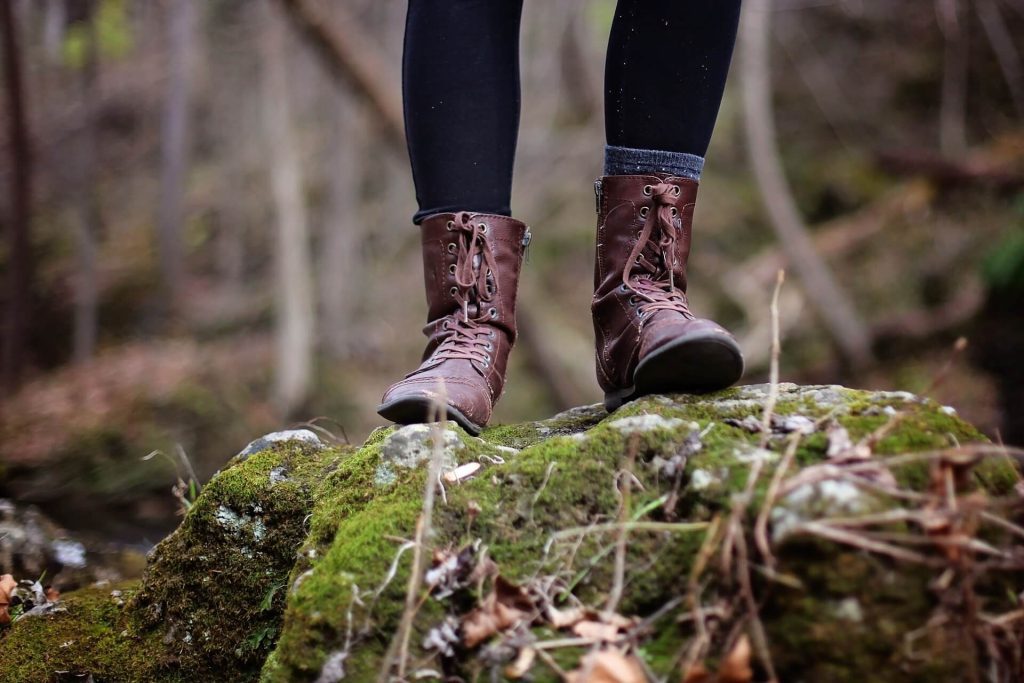 Of course, a lot of these answers to what you should wear in Ireland (or anywhere) are a matter of personal style and preference. We would, however, urge you to pack footwear that is relatively waterproof.
Unless you're out hiking, you probably won't need proper hiking boots, but make sure to pack shoes or boots that can at least resist water a little. However, if you plan to get out into the Irish countryside, getting off the beaten path, then you will NEED to pack hiking boots.
While Wellington boots seem like a great option for wet weather, they offer no arch support and can often hurt tourists' feet as they're out exploring the Irish countryside.
In the summer, you will also want to pack cooler footwear. We have countless stunning white-sand beaches in Ireland, meaning that sandals or flip-flops have a justified spot in your luggage. If you have to choose between hiking boots and sandals, however, we recommend choosing the boots…
Tips for Packing for Your Winter Vacation to Ireland
The plus side of being an island nation with mild winds from the Gulf Stream is that Ireland's winder isn't as cold as most other mainland countries that are on the same latitude. This means that while we get a little snow sometimes, we're seldom snowed in, and the weather isn't so cold that you'll need to fill your luggage with sweaters and coats.
That said, everyone's tolerance for temperature is different, so what is mild for Northern Europe might still seem cold for you if you're from a country like Egypt.
For an Irish winter trip, you should bring a warm hat, a scarf, and gloves. But don't pack for a trip to the Arctic Circle.
Average Winter Temperatures in Ireland
October – 50°F (10°C)
November – 44.6 °F (7°C)
December – 42.8 °F (6°C)
January – 41 °F (5°C)
February – 41 °F (5°C)
March – 42.8 °F (6°C)
April – 46 °F (8°C)
Tips for Packing for Your Summer Vacation to Ireland
Summer in Ireland can get pretty hot — especially when you consider that it's pretty humid here. So don't be scared off by all this chat of mild weather and rain! You absolutely should pack your sunnies, shorts, and anything else you'd pack when visiting a warm(ish) country. Just also pack realistic expectations…
Average Summer Temperatures in Ireland
April – 46 °F (8°C)
May – 52 °F (11°C)
June – 61°F (13°C)
July – 59°F (15°C)
August – 57 °F (14°C)
September – 61°F (13°C)
Often a warm, sunny day in Ireland turns into a clear but slightly cold evening. So make sure you have some warmer clothing at hand, such as a scarf, hat, and even gloves. We're not saying it's VERY cold in Ireland on summer nights, but we are saying that it is too cold for some people to sit outside in a summer dress or t-shirt and shorts.
If you often have a problem with insect bites where you're from, then you might have similar problems in Ireland as we have a small fly called a midge that makes a nuisance of itself. Wear long-sleeved shirts and trousers to protect yourself from the worst of them.
Also keep in mind that midges' numbers are at their highest at twilight during the months of June, July, and August. Insect bite spray may also be a good purchase if you tend to be insect food on your travels.
Things to Pack for an Ireland Trip at Any Time of Year
There are some items that are relevant when traveling to Ireland at any time of year. For instance, depending on where you are traveling from, you will probably require a UK plug converter to charge your electrical devices.
You will also need a camera or decent camera phone to take advantage of all of the photo opportunities available throughout your trip to Ireland. You're going to see some of the most beautiful natural landscapes of your life and you'll want a good camera.
Ireland's coastline and waterways are gorgeous. So, if you plan to do many of the adventure activities included in Overland's tours, such as surfing and kayaking, you'll require a good beach towel on your trip to Ireland, along with a swimsuit and anything you like to have at hand when you get out in the water.
As no two travelers are quite alike, we can't provide an exhaustive list of things you ought to pack for your big Irish vacation, but we hope this short guide has helped you figure out the kind of clothes, shoes, and other options you might need.
If you have any questions for the Overland Ireland team, please don't hesitate to get in touch. And if you'd like us to design your Ireland trip, consider our Tailor-made Tours of Ireland.