You don't necessarily come to Ireland for the sunshine but I promise you it has been known to happen!! Ireland is renowned for its somewhat unpredictable weather. We are known to experience all four seasons in one day! Here are a few tips when packing for our tours to Ireland and of course how to fully enjoy the glorious sunshine on the Emerald Isle!
Packing – On a hot day in Ireland you can spot a tourist a mile away! They have brought their warmest gear from rain jackets to newly purchased Aran Sweaters! Most are caught off guard when the sun comes out and starts splitting the stones. The key to dressing in Ireland is lots of light layers so you can strip off and put back on at a drop of a hat.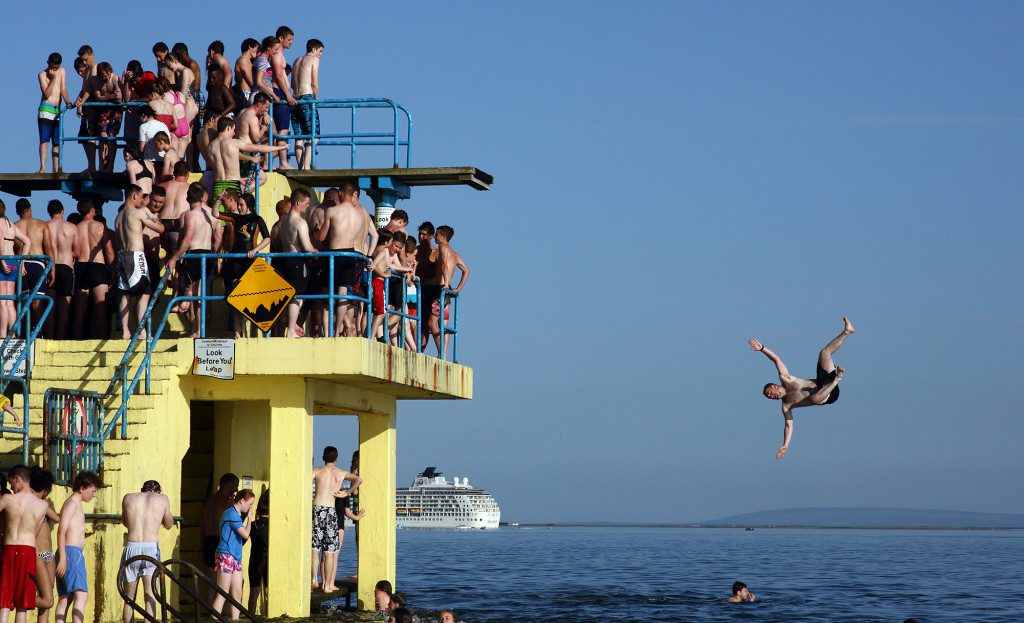 Swimming – Swimming in the Irish Sea or the Atlantic Ocean is probably one of life's most exhilarating experiences. At the tiniest glimmer of sunshine you will see us Irish drop tools at work, drive to the nearest beach and take the plunge with our milk white bodies into the fresh water! There is no better feeling in the world! Take a leap of faith at least one time on your trip to experience the ocean!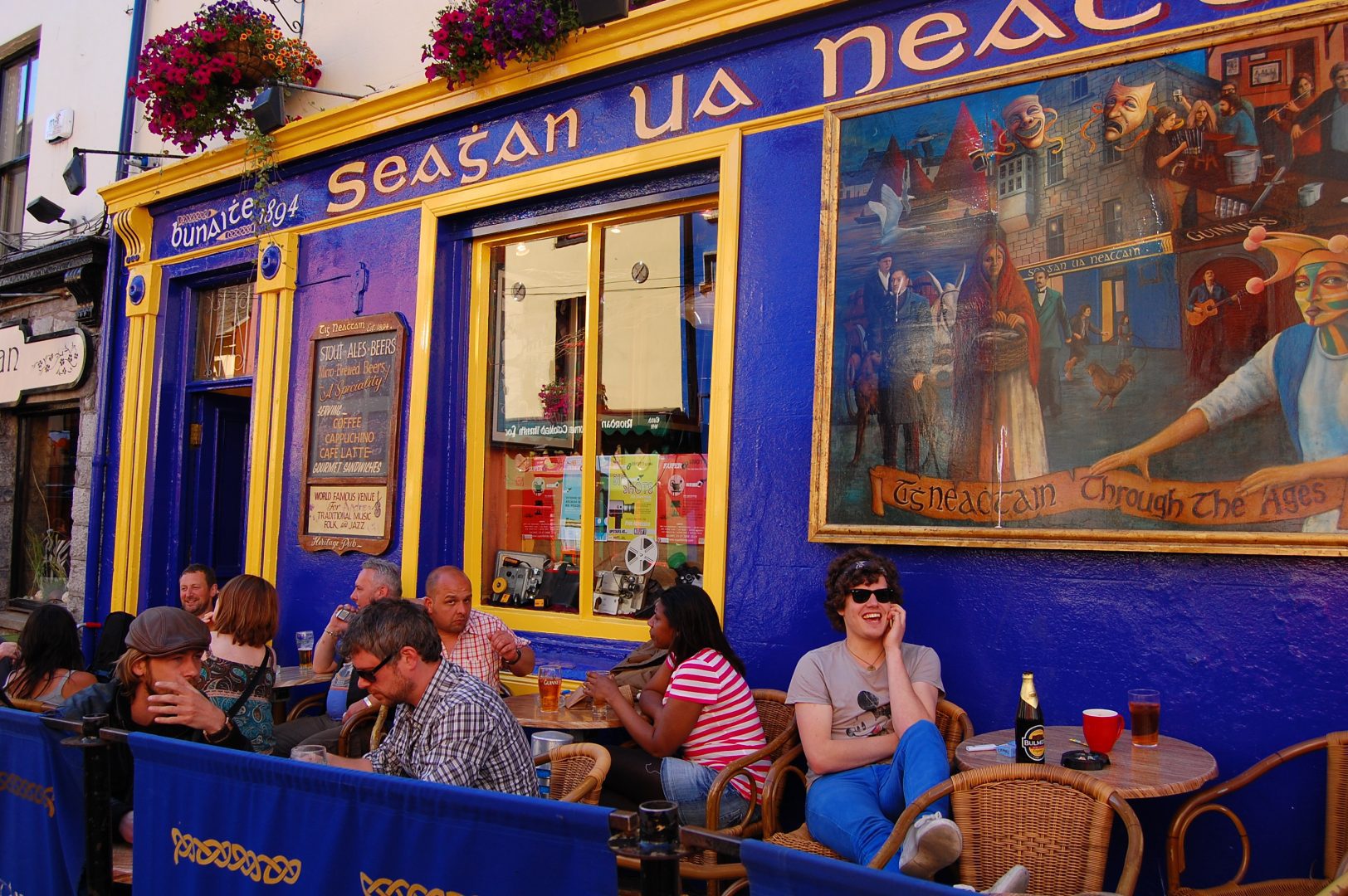 Eating Al Fresco – Ireland is fast getting a reputation for its culinary excellence. In the last 10 years the food scene in Ireland has exploded with fantastic local artisan restaurants, Michelin star restaurants and award winning pub grub. There is no shortage of memorable places to eat on our tours to Ireland. Because we are such a positive nation most restaurants are prepared for the sunshine whenever it should appear! Dining al fresco along the cobbled streets of Galway's Latin Quarter or by the harbor in Dingle are by far our favorite pastimes!
Ice-Cream – The humble 99 (A whipped ice-cream with a chocolate flake and a wafer cone) epitomises an Irish summer or even a dart of sunshine during the winter months. You will not turn a corner in Ireland on a sunny day without seeing someone lick a 99 with a big happy grin on their face! When you are on your Irish holiday do not leave without experiencing the sheer joy of a 99 from a beach stall or an ice-cream shop by the sea.
Happiness – It has been said that Vitamin D, the sunshine vitamin brings joy and happiness. Irish people have a naturally happy disposition so can you imagine the happiness levels when the sun comes out. It is off the charts!
Weather Forecast – Normally people get their weather forecast from the internet or after the main evening news each day from trained meteorologists. Not in this country we don't. We get our predictions from a retired post man from Donegal who has been predicting our summer weather for decades. And guess what??? He says 2016 is going to be a scorcher! So pack your bikini and sun cream for your tour of Ireland. You might meet him on our tours to Ireland.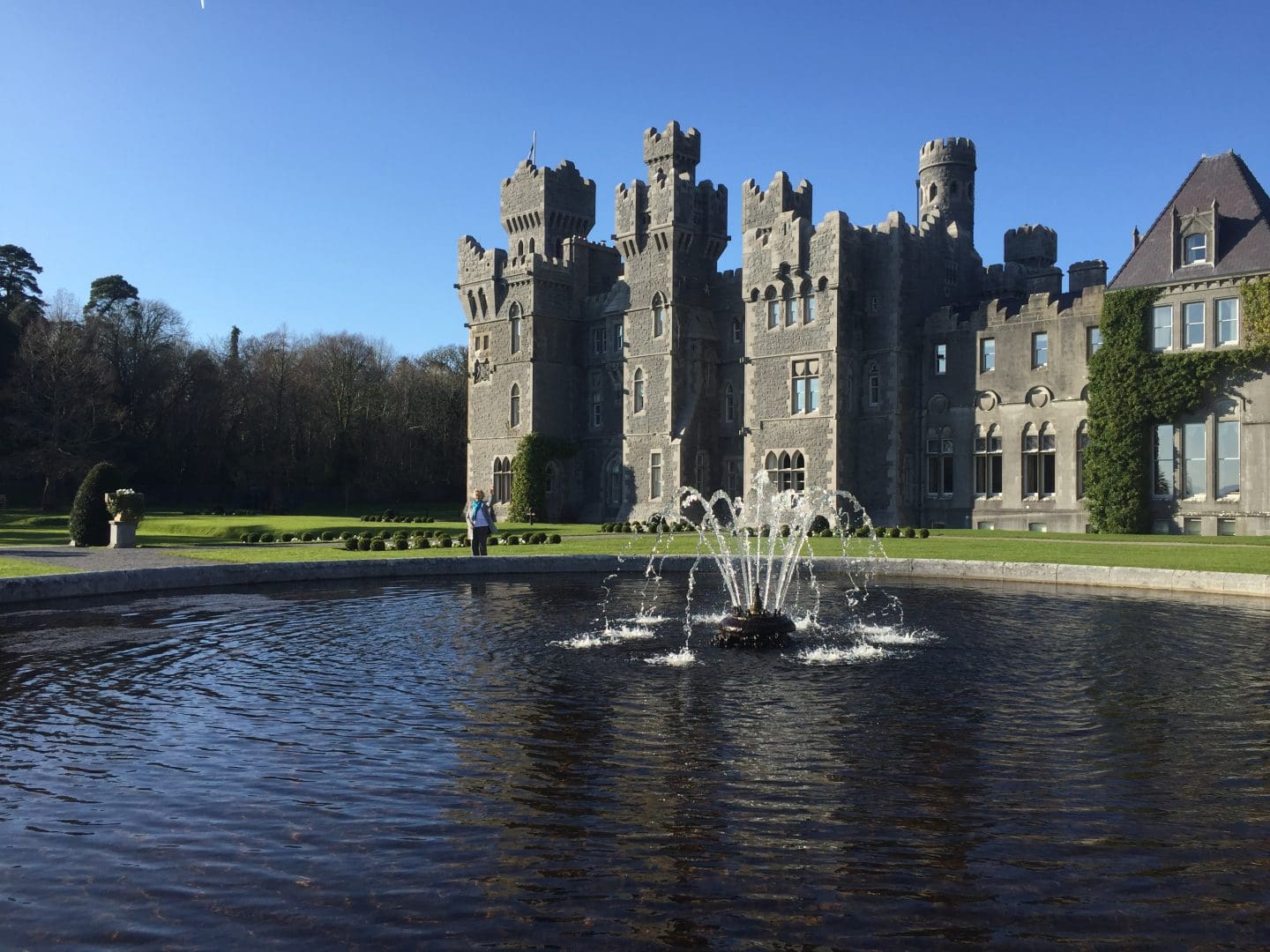 The Landscape – The Irish landscape is magnificent in all weather. Each day and different weathers gives you a completely new experience. Hail, rain or shine you will be awestruck by the beauty of our country. Sunshine enhances this beauty but when the weather is wild you cant but feel invigorated and captivated by the cliffs, the castles and the rolling hills of magical Ireland.
For more information about our tours or about the weather please give us a shout or have a look on: https://overlandirelandtours.com/your-adventure-tour/
Because Ireland is just amazing 🙂
Planning on visiting Ireland soon? Get our free guides! We answer your Ireland Travel FAQs + offer local tips for visiting Dublin.
---