The Emerald Isle isn't just a place of beautiful landscapes and incredible culture. It's also a haven for thrill-seekers and adrenaline junkies; with its rugged terrain, sloping hills, and rolling waves. Ireland is the perfect place for climbing, kayaking, surfing, and so much more!
At Overland Ireland, we love to show off the best spots around our wonderful country to our fabulous guests. And we are mad for a grand adventure! We're keen on outdoor activities ourselves, so it's always a treat to have visitors join us for a little adrenaline rush.
Check out our adventure group tours of Ireland to get inspired, and we'll remind you that we also offer private guided tours of Ireland that provide a more personalized Irish adventure experience. If you have any questions about our adventure tours, please get in touch.
For now, here are some awesome adventures in Ireland that will change your life!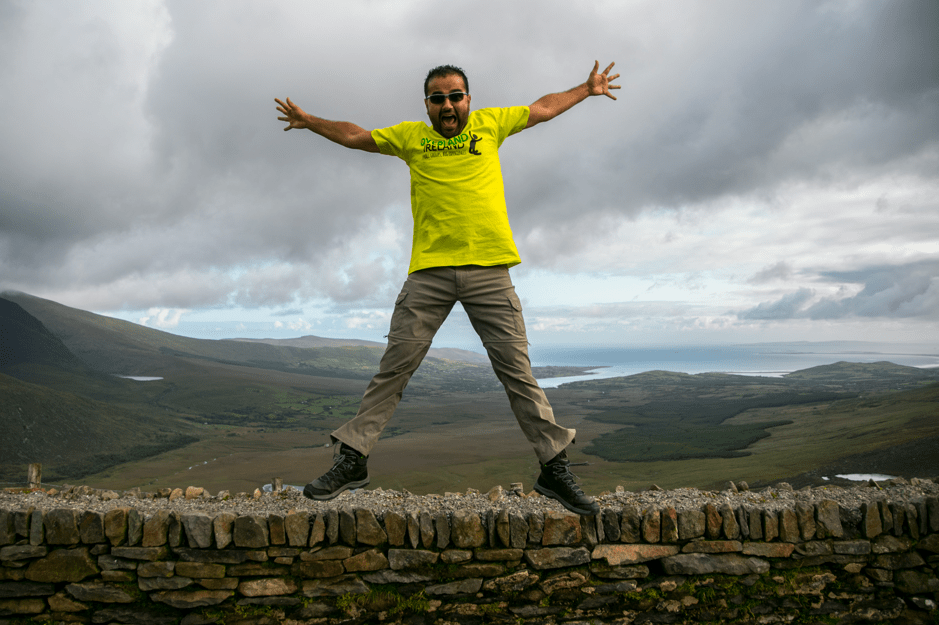 1. Go Surfing at Inch Beach
There is no better feeling than catching your first wave. You feel the rush of the broken wave heading towards you; the ocean's roar thrums in your ears.
You push off on your board, paddling as fast as you can and glancing behind you to check you're ahead of the wave.
Then, just as you feel the back of your board start to tip, you pop up, and that's it: you've caught your first wave!
Now imagine all of this on the Wild Atlantic Way on your Irish Tour! You can get this feeling whilst surfing at Inch Beach, located in County Kerry. Inch Beach is a Blue Flag Beach and offers the best surfing experience.
Inch Beach is perfect for beginners, and locals recommend heading out on those waters on a southwest swell.
Not sure what any of that means? There's a surf school directly on the beach; go on, get out there and catch a wave! The expert instructors will help you catch the perfect wave!
We're huge surfing fans at Overland Ireland, so you should also check out our post all about surfing in Ireland and the best surf spots.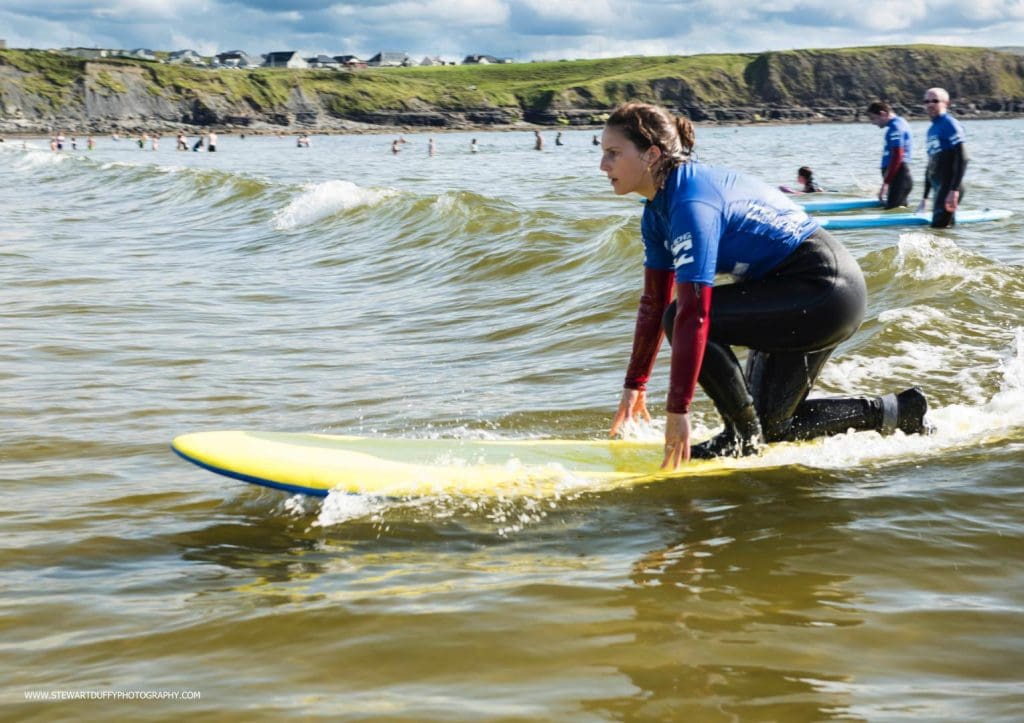 2. Try Out Bouldering
Bouldering is a high-intensity and adrenaline-fuelled sport that involves rock climbing…but without any ropes. Don't worry, the height for indoor bouldering climbing centres as well as outdoors is lower than their belaying counterparts.
Bouldering has sky-rocketed in popularity in recent years, with indoor centres springing up all over Ireland.
If you want an authentic bouldering experience, there's nowhere better than in the rugged wilderness of Ireland.
It's important to note that outdoor bouldering is only for the experienced, so we recommend heading to Fair Head if that's you.
3. Stand on the Edge of the World at the Cliffs of Moher
The world-famous Cliffs of Moher are located on the west coast of Ireland.
The Cliffs of Moher are, of course, a popular tourist attraction, and rightly so; this recognized UNESCO Geopark offers incredible views over the Irish Sea. Make sure you have plenty of storage on your phone for the 1000 photos you will inevitably take!
When you're standing on the Cliffs of Moher, it is as though you're standing on the edge of the world. Allow the sea wind to rush through your hair and take a deep breath of fresh air.
The Cliffs of Moher isn't just a natural wonder though! This spot also played a starring role in some of Hollywood's biggest blockbusters, like Harry Potter & The Half-Blood Prince and the Princess Bride.
Want to truly experience the Cliffs of Moher and other natural beauty spots in Ireland? Why not take a look at our Ireland to Island 7-Day Zest Tour.
4. Enjoy Kayaking in Dingle Bay
There are many benefits to picking up the paddle and giving kayaking a go. Kayaking is an excellent way to keep fit, improve upper body strength, and boost your mood.
Sea kayaking, however, really is the ultimate adventure. There's no better place to go sea kayaking than Dingle Bay, County Kerry. Your guide will take you around all the inlets and caves around the bay for a spectacular experience.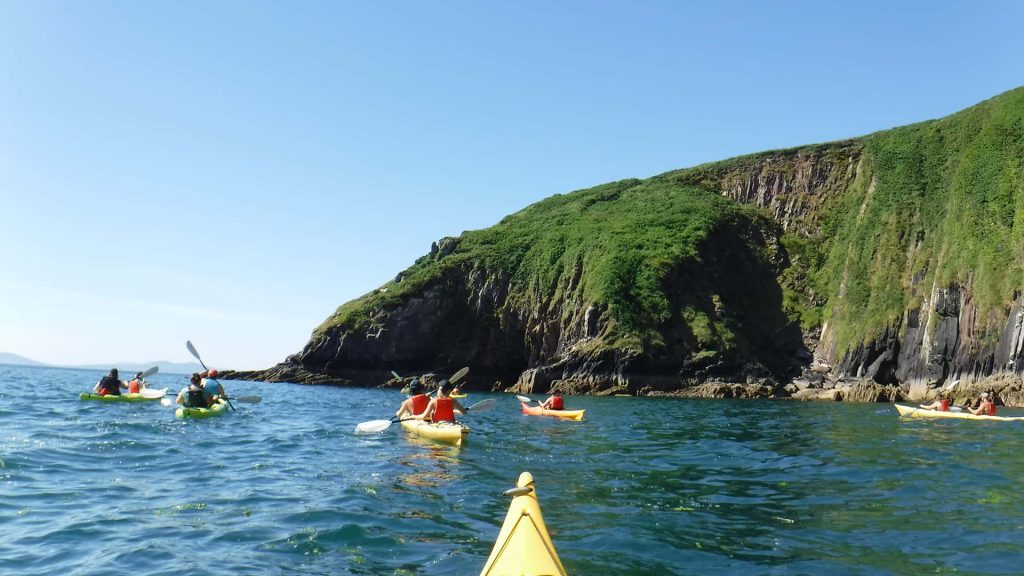 Paddle out to get the best view of Dingle, a perspective only available from its turquoise waters. In previous years, kayakers could meet Fungie, the famous male Bottlenose Dolphin.
Fungie was separated from other wild dolphins and lived to the grand old age of 40+ years old.
Fungie was known for his friendly interactions with watersports enthusiasts alike. The delightful dolphin impacted so many that he's now immortalized in statue form in Dingle town centre.
5. Go on a Cycling Adventure in Killarney National Park
When you first learnt how to ride a bike as a child, there was no better feeling than taking off the stabilizers and whizzing around. You felt invincible! Once you learned how to ride a bike, the world was your oyster.
Why not relive that childlike wonder by exploring the incredible mountainous country of Killarney National Park by bike. Weeeeeeeeee!!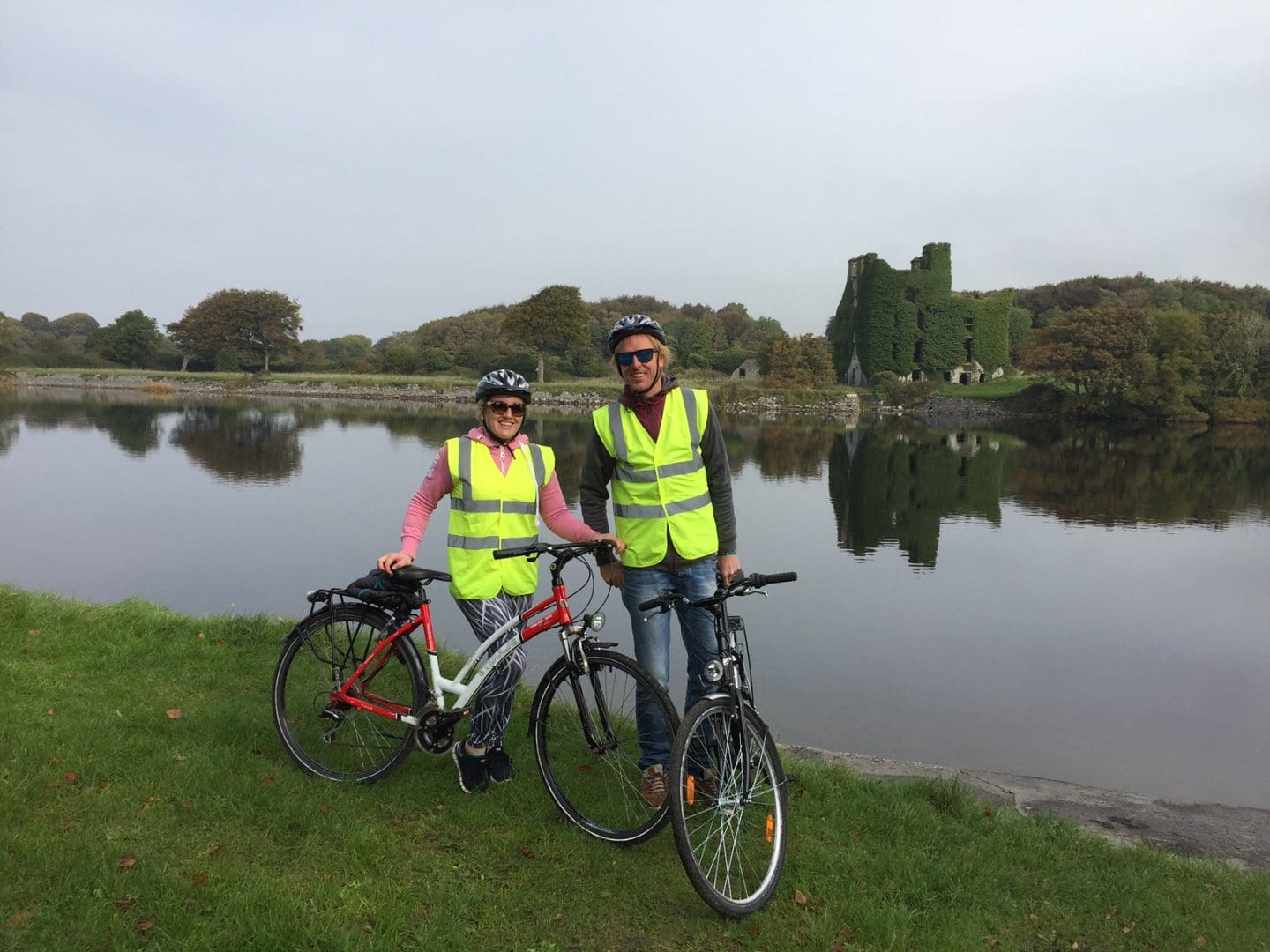 Killarney National Park is a must-visit destination. This national park boasts an expanse of mountains, most notably the McGillycuddy Reeks, which range over 1,000 meters!
The beauty doesn't stop there; Killarney National Park has world-famous lakes and 26,000 acres of woodland. Your cycle ride cannot get any more picturesque than this.
Not sure where to go on your cycle ride in Killarney National Park?
Join us on our Great Atlantic Adventure 7- Day Ireland Holiday and you can enjoy a lovely 2-hour cycling adventure in the park.
Keen to explore more? Here are some of the top adventures in Killarney for your Ireland trip planning.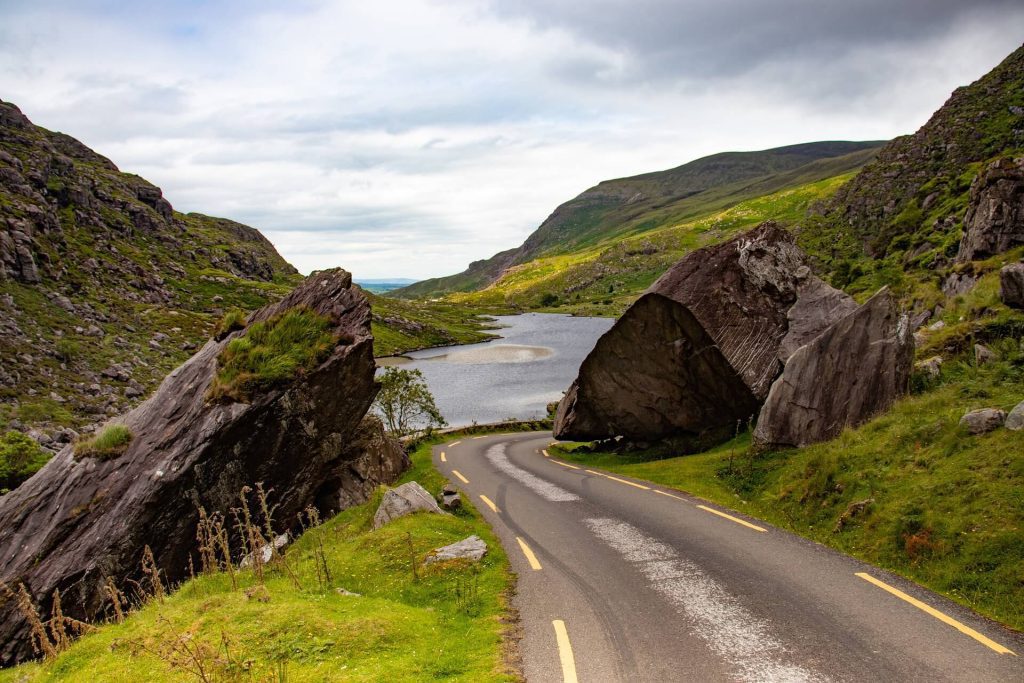 There you have it, we've reached the end of our list of adventures in Ireland that you can't miss. This is only a small example of what the Emerald Isle has to offer, no list would be long enough to contain all the adventures available!
If you liked this blog, why not check out our Irish Adventure Bucket List, to further stoke the fire that burns in you to explore our wonderful country. If you are coming on a tour with us be sure to send us your bucket list and we will try and fit as many experiences into your holiday of a lifetime to the Emerald Isle.
Check out our small group tours of Ireland for inspiration and get in touch to plan an epic Irish adventure.