From mountain peaks to lush green scenery to windswept coastlines, it's easy to embrace the wild side on a holiday in Ireland. But with so many standout destinations, you might find it hard to narrow down a list of the best places to visit on your trip to the Emerald Isle.
Overland Ireland is here to help! Our carefully curated small group tours of Ireland visit all corners of the place we call home, including those with awe-inspiring nature. We're perfectly positioned to recommend the best wild places in Ireland.
For more information about any tours we operate, including our fully bespoke tailor-made tours of Ireland, please feel free to get in touch.
For now, though, let's focus on Ireland's best wild places!
Climb Carrauntoohil, Ireland's Highest Peak!
Let's start at the top! Carrauntoohil has the distinction of being Ireland's highest peak, so it's the perfect place for a wild adventure.
Part of the MacGillicuddy's Reeks, Carrauntoohil stands at 1,083m tall. It's an imposing, unmissable sight with multiple trails to the top, all of which are challenging.
But if you have the bravery, energy, and experience, a hike up Carrauntoohil provides access to some of Ireland's best natural scenery. And once at the peak, you can enjoy spectacular views of the Iveragh Peninsula.
It's important to note, a hike to the summit will take a full day. And always prepare for rain and wind. Even a warm and sunny day can suddenly turn up on the mountain.
If you want a more leisurely way to spend your time, look through our list of 17 of the Best Hikes in Ireland.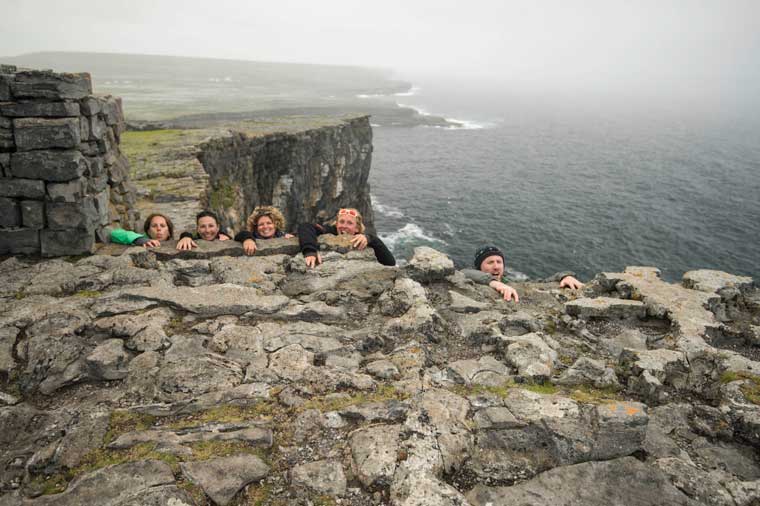 Head Out to Galway's Aran Islands
Although part of County Galway, the picturesque Aran Islands are a geographic extension of the Burren in County Clare (more on that below!).
Consisting of three limestone islands (Inis Oírr, Inis Meáin, and Inis Mór) spread across the mouth of Galway Bay, the Aran Islands are as beautiful as they are imposing.
As remote islands cut off from the mainland, this wild destination has a feeling of being frozen in time. There aren't many places left in Ireland with such well-preserved Irish culture, heritage, and language.
History and nature collide when you make the bumpy ride from Galway. And with some of the most striking natural scenery on the Wild Atlantic Way to enjoy, a trip to the Aran Islands is one you'll never forget.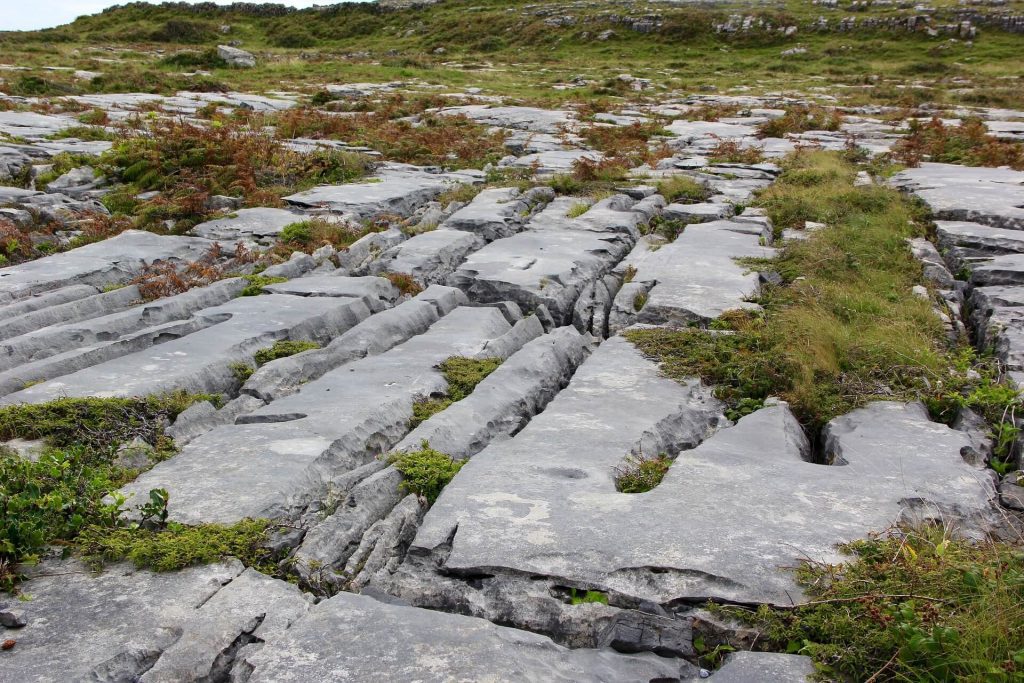 Marvel at the Rocky Landscape of the Burren
While most dreams of Ireland include endless shades of green, there's far more to our wild spaces! The Burren in County Clare is a perfect example.
This vast, moon-like landscape is truly untamed and compelling. The Burren is an ancient seabed that rose out of the water before being scraped by huge icebergs.
The result is 500 sqm of rocky coastline and rounded grey hills. This otherworldly scenery is gouged with cracks and crevices, creating a natural rugged pavement marked with rock formations, fossils, caves and floral rarities. The latter even attracts botanists from around the world.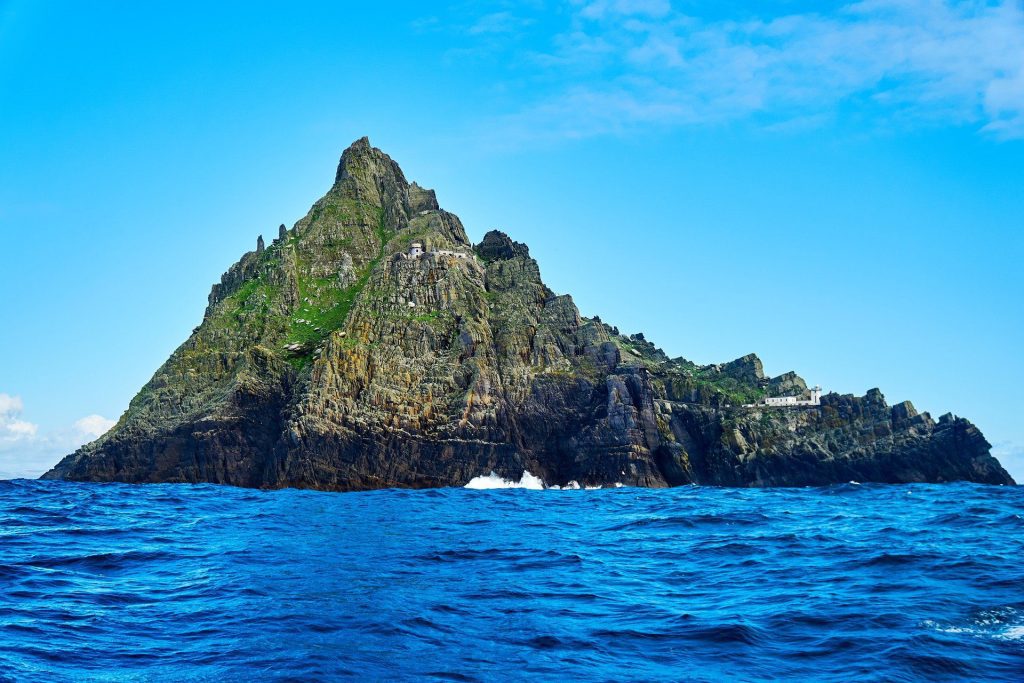 Feel the Force of Skellig Michael
The Skellig Islands, off the coast of County Kerry, are one of the few wild places in Ireland that match the Aran Islands for the beauty of their isolation.
In fact, Skellig Michael, the largest of these rocky outcrops rising from the Atlantic Ocean, was chosen for the location of Luke Skywalker's mysterious, mythical sanctuary in the Star Wars films The Force Awakens and The Last Jedi.
On a visit to Ireland in 1910, George Bernard Shaw called Skellig Michael "an incredible, impossible, mad place" — that sounds pretty wild to us!
Inaccessible for many months of the year, when you can land at Skellig Michael, you can explore the ancient monastery that sustained itself for half a millennium, not to mention other relics dating back 1,500 years!
The Imposing, World-Famous Cliffs of Moher
We could hardly leave the Cliffs of Moher off a list of the best wild places in Ireland! After all, we also ranked this unforgettable destination first on our list of Where to See Ireland's Best Scenery.
Its popularity with locals and tourists alike does nothing to diminish its wildness. This stretch of raw, rugged coastline in County Clare is easily one of the most visually spectacular in our country.
Part of the Wild Atlantic Way, the Cliffs of Moher tower up to 120m over the ocean crashing into them. They extend for around 14 kilometres too. Everything about them is huge in scale.
Windswept hiking paths cut a trail along the summit of the cliffs, providing jaw-dropping views of Ireland's most iconic coastline.
And the List Goes On!
The destinations above barely make a dent in all the amazing wild places you can visit in Ireland. We simply can't cover everything in a single blog. However, some other honourable mentions include:
Glenariff Forest Park
Old Kenmare Road
The Causeway Coast
Giant's Causeway
Connemara National Park
Benbulbin and Kings Mountain
Killarney National Park
Inch Beach
Malin Head
Slieve League (Sliabh Liag)
For even more inspiration ahead of your trip to Ireland, read through our recommendations for 10 Irish attractions off the beaten path.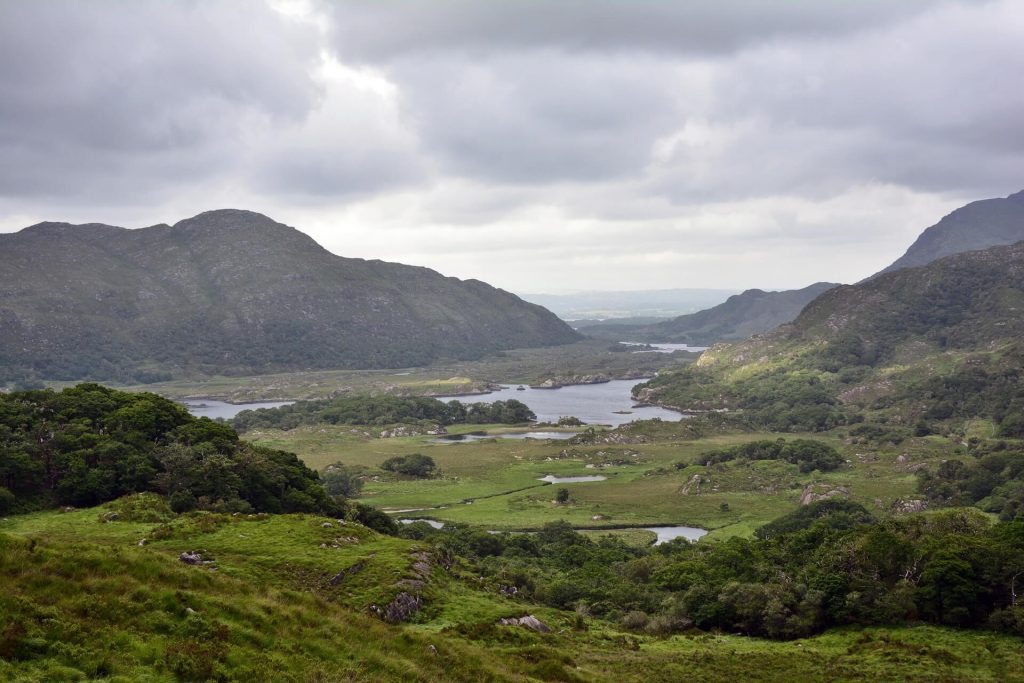 Embrace Ireland's Wild Side and Much More with Our Tours!
Whether you want a wild adventure from start to finish or something a little more varied, you can find the ideal fit with our tours of Ireland. We love nothing more than seeing visitors have the time of their lives in our country, so we cater to every need.
Our Jewel Tours offer relaxed tours in Ireland, the perfect place for those looking to take things slow. For more action and adventure, consider our range of Zest Tours.
The friendly team at Overland Ireland is always on hand to answer any questions about the tours we operate, so please don't hesitate to get in touch.