Is Galway on your list of must-visit destinations in Ireland? You're in good company! Our country's fourth-largest city has a unique character that attracts visitors from near and far.
But did you know that Galway is known as Ireland's cultural heart?
This incredible city has so much to offer art lovers, music enthusiasts, theatergoers, and anyone who appreciates a lively and welcoming atmosphere.
It's no surprise, then, that Galway is one of the most popular destinations on our tours in Ireland.
Keep scrolling down to find out more about Galway's reputation as Ireland's cultural capital.
And please don't hesitate to contact us if you have any questions about our Ireland tours in the meantime.
Galway is Ireland's Home of Festivals and the Arts
One of the main reasons Galway is known as Ireland's cultural heart is its vibrant arts and festival scene.
Galway hosts several major festivals throughout the year, attracting visitors from all over the world.
The Galway International Arts Festival, which takes place every July, is one of the largest multidisciplinary arts festivals in the world.
It features theatre, music, visual arts, and dance performances, making it an incredible experience for anyone lucky enough to attend.
And there's far more besides! Galway also hosts the Galway Film Fleadh, the Galway Theatre Festival, and the Cuirt International Festival of Literature, to name only a few.
These events showcase and celebrate various art forms and provide a fantastic opportunity to immerse yourself in Irish culture.
Galway Has Deep Connections with Traditional Irish Music
Galway is also famous for its traditional Irish music. Visitors can enjoy live performances in many of the city's pubs, creating a lively and vibrant atmosphere.
You can find some of Ireland's best traditional musicians in Galway, so the quality on offer is truly outstanding.
If you can catch a live music performance, we're confident that it will be one of the highlights of your time in Ireland.
The Galway Sessions, a festival dedicated to traditional Irish music, is also a must-visit event for music enthusiasts.
During the festival, domestic and international musicians flock to Galway to perform and share their music, making it a unique and unforgettable experience.
If you love exploring cities and want more travel inspiration for your trip, check out our tips for the seven best cities to visit in Ireland.
Spoiler alert: one of them is Galway!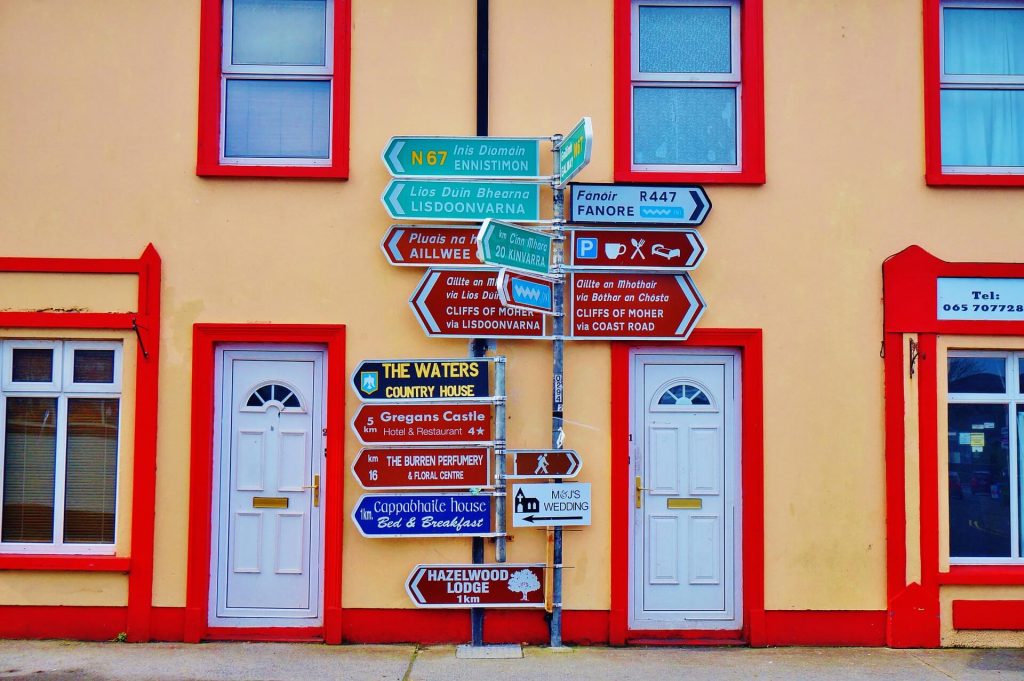 Galway Has Preserved the Irish Language (Gaeilge)
Galway is one of the few places in Ireland where the Irish language is still widely spoken.
The city is a Gaeltacht, an Irish-speaking region, and is committed to preserving and promoting the Irish language and culture.
When you visit Galway, you'll see bilingual signs throughout the city. You can also take Irish language classes and impress the locals with your efforts.
For a truly authentic Irish experience, consider visiting the ruggedly beautiful Aran Islands.
Irish is the primary language spoken on these three islands off the coast of Galway — even more reason to take an Irish language class!
Read our guide Learning Irish Traditions Before You Travel to brush up on even more cultural cornerstones.
Galway Has a Thriving Theatrical Scene
With numerous theatres and performance venues, a famous theatrical scene is yet another of Galway's cultural credentials.
The Druid Theatre Company, founded in Galway in 1975, is one of Ireland's most highly regarded theatre companies.
The company produces innovative and thought-provoking plays that reflect the issues and concerns of contemporary Ireland.
The Galway International Theatre Festival is another must-see event for culture lovers as it showcases a diverse range of productions from Ireland and worldwide.
Whether you're a theatre enthusiast or just enjoy a good play, Galway's productions will not disappoint!
Are you visiting Ireland for the first time? Familiarise yourself with these 10 things you should know about Ireland before your visit and travel with peace of mind.
Galway is Renowned for Arts and Crafts
Galway is known as a vibrant hub for arts and crafts. Visitors can explore numerous galleries and craft shops that feature the work of local artists.
Traditional crafts such as pottery, weaving, and jewelry-making are all part of the artistic landscape here.
Galway is the home of the Claddagh Ring and the Galway Shawl, after all!
The Galway Arts Centre is a popular destination for enthusiasts. It not only has a gallery displaying work by Irish and international artists, but you can also join workshops and classes.
Any visit to Galway is a great way to discover the work of emerging artists.
Do you want to experience Galway as part of a multi-day journey around Ireland? We think you'll love our Ultimate Ireland 10-Day Tour Package.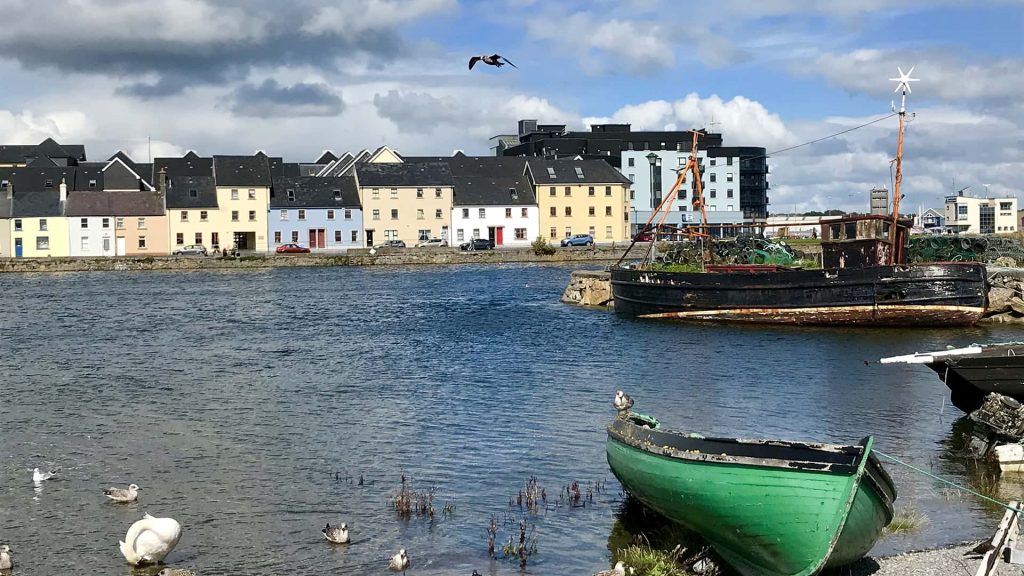 Galway Has an Amazing Creative Community
Galway has a supportive and close-knit creative community, which encourages artistic collaboration and innovation.
The city's universities, such as the National University of Ireland Galway, contribute to a thriving intellectual and artistic environment.
The university's arts and humanities programs produce many of the city's emerging artists and writers.
Additionally, Galway's vibrant and welcoming community makes it an ideal place for artists to come together and create.
Discover Galway and Much More on Our Tours of Ireland!
Are you more excited than ever to sample Galway's artistic, bohemian atmosphere?
Browse our range of tours in Ireland and start planning your visit not just to Galway, but some of Ireland's other incredible destinations.
If you would like more information about any of our tours in the Emerald Isle, please feel free to get in touch.
Planning on visiting Ireland soon? Get our free guides! We answer your Ireland Travel FAQs + offer local tips for visiting Dublin.
---