When you imagine visiting Ireland, maybe you picture small villages, lively towns, and miles and miles of rugged coastlines. Cities and bustling, modern urban settings are usually not on the bucket list of your average visitor to Ireland. Well, besides Dublin, of course!
But Ireland's cities are different to those in other popular tourist destinations. In reality, they are more like big towns as opposed to large metropolises devoid of personality. After Dublin, Cork is the second-largest city in Ireland with a population of only 200,000! Galway has just 80,000 people living there!
These small cities boast character and culture without overwhelming even the most urban-averse folks, so they're more than deserving of a visit on our small group tours of Ireland, private tours of Ireland, and self-drive Ireland tours.
Check out our picks for the best cities to visit in Ireland below! Keep in mind that this is only an introduction—there are plenty more cities to explore, too! Have any questions for the Overland team? Please just get in touch for all the answers you need!
1. Of Course: Visit Dublin!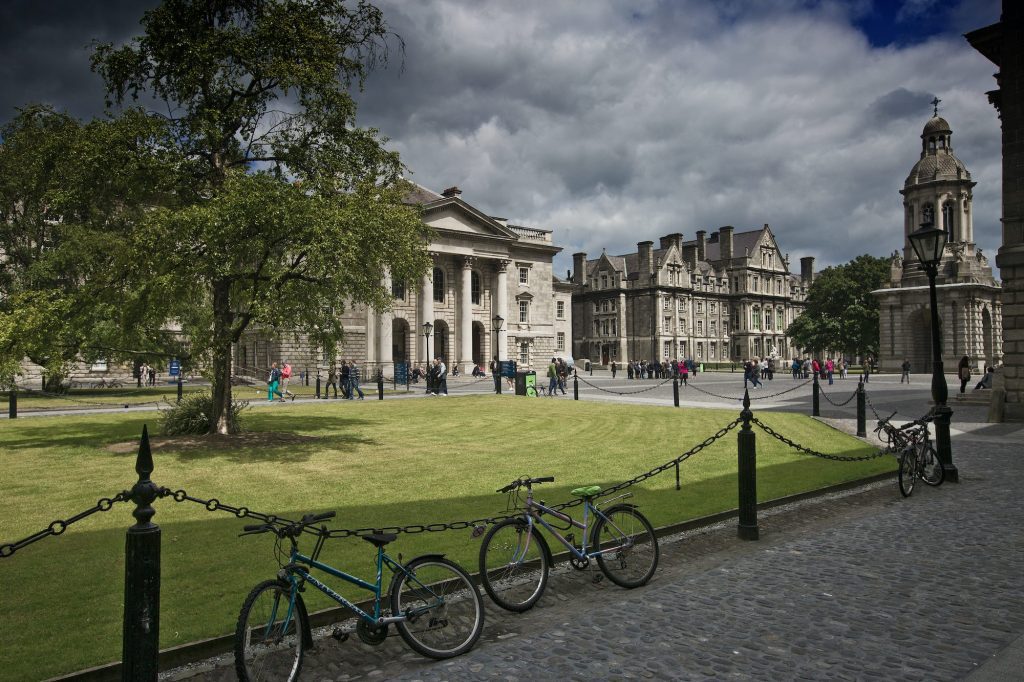 We can't talk about the best cities to visit in Ireland without starting in Dublin. This is generally the starting and ending point for Ireland trips for visitors from abroad, with a few days spent in the city and the rest of the trip spent gallivanting across the country.
We've already written whole posts to help you spend your time in Dublin well. Be sure to check out the best things to do in Dublin and what to do with 24 hours in Dublin if that's all you have.
2. Visit Fascinating Belfast in Northern Ireland
Belfast is the capital of Northern Ireland and it's fast becoming one of our most popular stops on the Ultimate Tour of Ireland. It is steeped in Irish history with its troubled past and now, thankfully, peaceful times!
There is so much to see and do in Belfast, genuinely making it one of the best cities to visit in Ireland. The Black Cab history tour is a big hit with guests as it allows them to get a personal history of the city. You also cannot leave Belfast without taking a trip to the Titanic Experience. Learn all about the doomed ship and the personal stories of the passengers on board.
If you are a Game of Thrones fan, you can take a trip to some of the iconic filming locations and take a few jealousy-inducing photos for the folks back home!
3. Experience the Craic in Galway on Ireland's West Coast
There is a great reason why so many of our tours make a stop in Bohemian Galway! It gained the award for The European Capital of Culture for 2020. The city is famous for its cultural and arts events, including many festivals like the Oyster Festival, as well as street music, dancing, and general 'craic' (fun).
They say every night is a Friday night in Galway!
You can lose yourself in one of the many pubs serving up creamy pints and lively traditional music sessions. Strike up a conversation with a local; you'll never hear the same story twice. Galway is one of our favourite cities in Ireland for its welcoming vibe and fantastic location amidst some of Ireland's top scenery and attractions.
While in Galway, we like to take our guests on a gourmet historical walking tour of the medieval city. This is an experience not to be missed! 
4. Go to Cork in Southern Ireland – The "Real Capital"
As Ireland's second-largest city, Cork is often referred to as the 'Real Capital of Ireland' and there is great rivalry between Corkonians and people from Dublin. You'll often see maps of Ireland labelled as "Cork" and "Not Cork", which says everything you need to know!
On the High Life Self-Drive Tour of Ireland, you will experience the delights of Cork! It has the best reputation for its foodie scene and you'll be able to gorge yourself in one of its many fantastic restaurants and visit the famous English market in the city centre for some local delicacies. 
Many of our other tours explore the wider Cork county, with unforgettable visits to the neighbouring Kinsale, Cobh, and Ballycotton! Our experiences include walking tours, boat excursions and distillery visits — all within a short span of each other.
5. Visit Kilkenny for Laughs & Brews
A castle visit and a brewery tour founded by monks await you in Kilkenny on your Ancient East Self-Drive Tour. You will find another exciting thing to see around every corner of Ireland's most cosmopolitan city! Like most of the best cities in Ireland, everything in Kilkenny is within walking distance and we always conveniently choose centrally located accommodation.
If you are lucky enough, you may be treated to entertainment from one of Kilkenny's many festivals. One of our favourites is the Cat Laughs Comedy Festival. Dozens of top comedians from around the world travel to Kilkenny to entertain the masses! You will be treated to the best of Irish and international humour.
6. Bask in Waterford – The Viking City in the Sunny Southeast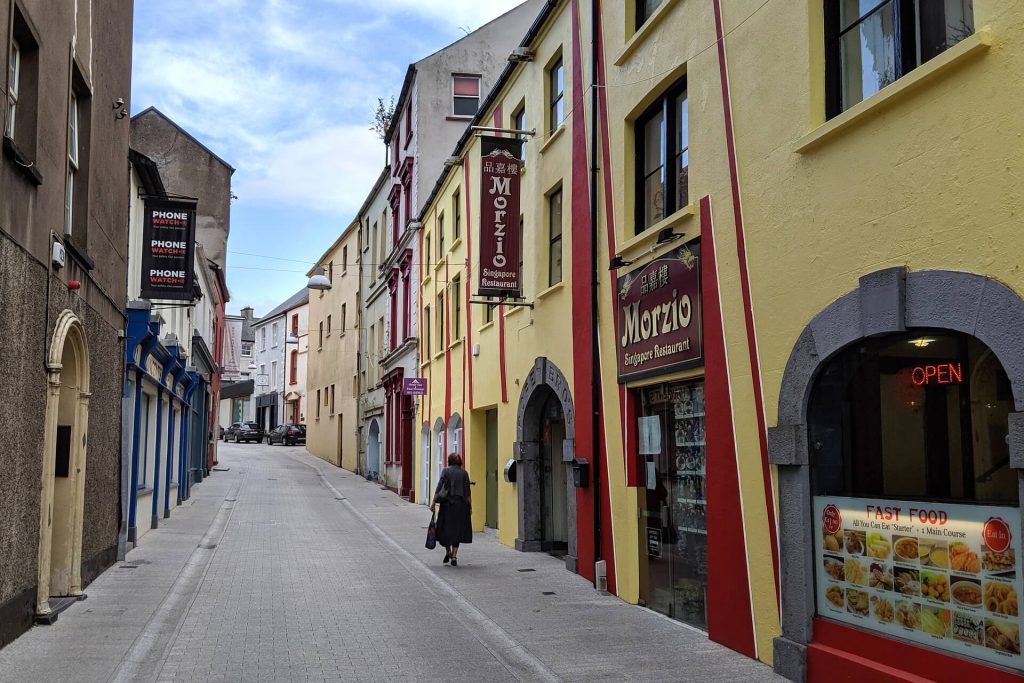 Waterford is located in the sunny southeast of Ireland and is definitely worth a visit. They say that you get the best weather here in the entire country!
We always tell our guests to pack everything from sunscreen and swimming togs to hiking boots and raincoats because we can experience all four seasons in one day in Ireland. But, yes, Waterford is famed for its sunshine, so make sure and put it on your bucket list when you visit the Emerald Isle.
A trip to Waterford is not complete without a visit to the Waterford Crystal Centre. See first-hand how the beautiful glassware is sculpted by local masters.
7. Explore Derry/Londonderry – The Walled City in the North
Derry/Londonderry is possibly one of Ireland's most underrated cities but we at Overland HQ think it's one of the best cities to visit in Ireland!
We are always excited to bring guests here and know that they will have an excellent time. Because we make sure guests stay right in the heart of the city centre, exploring Derry could not be easier.
We highly recommend you get one of our friends up north to take you on a historical walking tour of the city. It is fascinating to be brought through the history of the troubles right up to the peace the city knows today.
At night, the city boasts some of the most fantastic food and drinking experiences in all of Ireland. A trip to the Walled City Brewery is a real treat. Taste some original ales and pair them with delicious tapas before turning in for the night and continuing on your tour.
Of course, there are more cities in Ireland that you should visit — we're certainly not saying that only the ones on this list are worth visiting! But this is just our short list of highlights that we like to recommend.
We hope this guide has been helpful and that you're feeling even more enthusiastic than ever to come to Ireland. If you have any questions about the tours mentioned, please don't hesitate to get in touch. You might also like to make your next trip extra special with our Ireland private guided tours.
What are you waiting for? Plan your dream Ireland adventure with Overland Ireland!
Planning on visiting Ireland soon? Get our free guides! We answer your Ireland Travel FAQs + offer local tips for visiting Dublin.
---