24 hours in Dublin
As dilemmas go, it can be a tough one. With only 24 hours to spend in Dublin's fair city, it's hard to know what to do, where to eat and how to get around. Here at Overland Ireland, we want to help you make the most of your time in our capital city which is why we've compiled this guide of exploring Dublin in a day.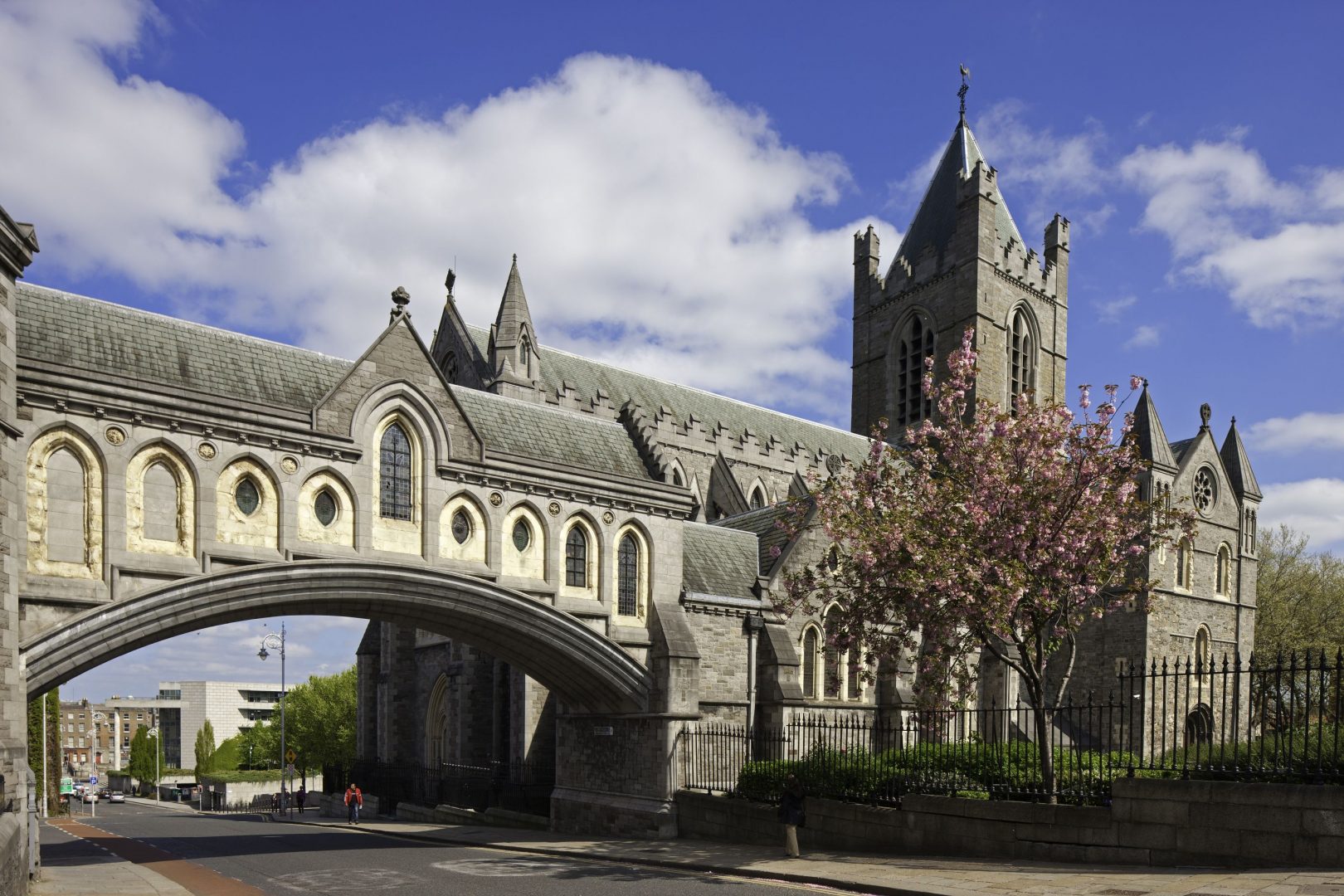 These are a few of our favourite things in Dublin
24 hours isn't a whole lot of time but, if you spend it wisely, you'll be surprised all you can fit in.
Christchurch Cathedral & Dublinia Museum (2 hours) One of Dublin's top attractions, discover the city's medieval history and learn about the Viking stronghold in Dublin with a combination tour ticket.
The General Post Office – Irish Rebellion (1 hour) A self-guided experience to learn about Ireland's Rebellion Rising and the fight for independence.
Croke Park – Gaelic Games Museum (1 hour) Home of our two national sports, Gaelic football and hurling, this is the perfect opportunity to visit Europe's third largest sports stadium and learn about the role our sport has played in the country's history.
Guinness Storehouse (2 hours) Ireland's most popular tourist attraction, this is a not-to-be-missed experience in Dublin. Discover why Guinness is good for you and learn to pour the perfect pint!
Trinity College Library & The Book of Kells (2 hours) While the Book of Kells is something to behold, do not miss a visit to the stunning Trinity College Library where you can take a tour of Trinity with one of the students of the college.
EPIC Ireland Museum (3 hours) Want to delve deeper into the history of the Irish diaspora? This fantastic interactive museum documenting Irish emigration throughout the world is the perfect chance to do so.
Viking Splash Tour (1 hour) If you fancy a slightly different way to see Dublin City, then this tour is for you. Travel with a Viking by land and by water throughout the city and roar at passers-by on a World War 2 amphibious vehicle.
The Leprechaun Museum (1 hour) If you have any smallies or if you're just a big kid at heart, spend an hour in the Leprechaun museum immersing yourself in Irish myths and legend stories that are sure to capture your imagination.
Whiskey Museum (1 hour) Discover Ireland's whiskey history and enjoy a cheeky taste yourself at the end of your tour.
City Kayaking (2 hours) On a calm day a kayak trip along the River Liffey is a magical experience. The team is located beside the Jeannie Johnston Tall Ship beside the Samuel Beckett Bridge.
Wakeboarding (1 hour) If you fancy a good workout and an adrenaline pumping activity make the journey to Surfdock on Grand Canal Dock for an hour of wakeboarding.
Eating out
They say you should breakfast like a king, lunch like a prince and dine like a pauper! We say you should eat like a king all day long on your first or last day in Ireland, so here are some of our favourite spots in Dublin.
Breakfast and Coffee: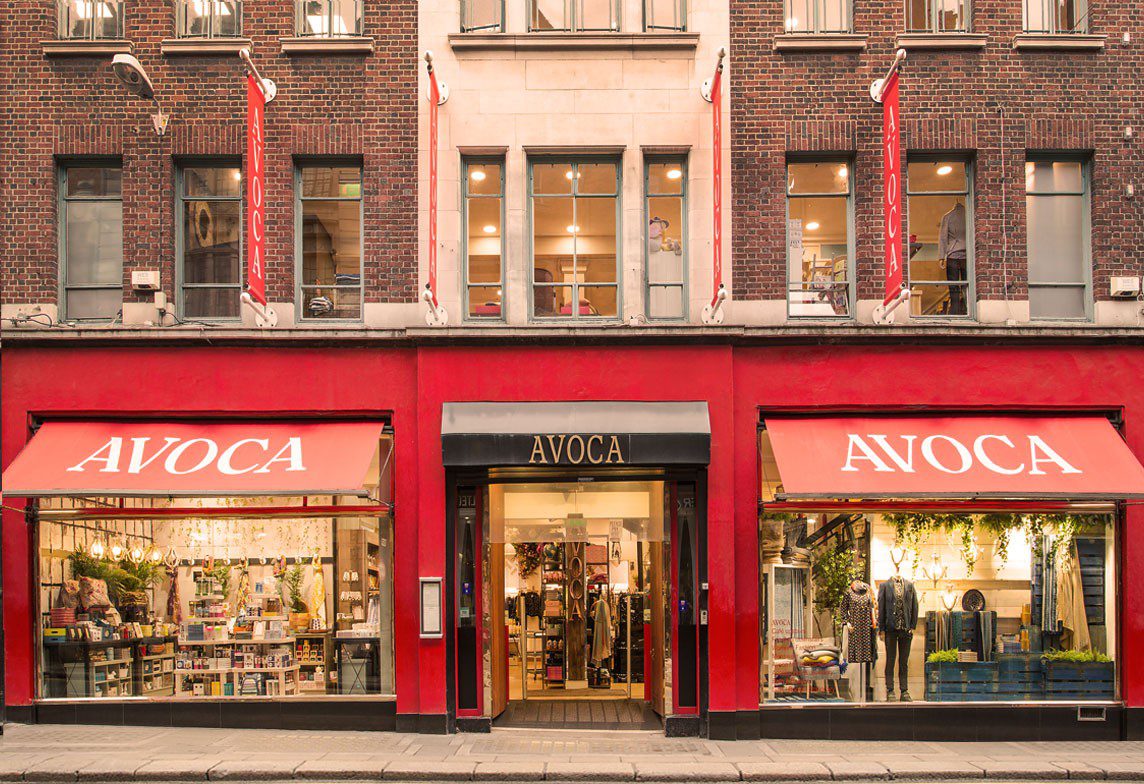 Avoca – Suffolk Street (at the bottom of Grafton Street) Avoca Handweavers and Café is not to be missed. Home to the most delicious selection of sweet and savoury breakfast and coffee break treats, be sure and try their berry and macadamia nut pancakes for breakfast – you won't regret it! Even if you have already had your breakfast, try and make some room for their homemade scones and cakes – an absolute must.
Lunch:
Chez Max – Dublin Castle After visiting the castle why not make a stop at the beautiful French restaurant Chez Max for lunch. You can even treat yourself to a nice glass of wine with your meal before setting off on an afternoon adventure in the city. We highly recommend the 'Moules Frites' and the 'Crab Crème Broulée'!
Coppinger Row – South William Street Coppinger Row is tucked away just off South William Street in the heart of Dublin City. If the weather is nice, steal a seat outside and enjoy a craft beer with their delicious sandwiches for lunch. Our favourite is hands down the Open Meatball Sandwich but we recommend anything on the menu. Watch the world go by during your meal and set off satisfied and ready to do some more exploring on your tour of Ireland.
Dinner:
The Winding Stair – Lower Ormond Quay Walk over the famous Half Penny Bridge to this fantastic North Side restaurant. Steeped in history, James Joyce famously wrote his book, Ulysses, here. The Winding Stair serves traditional Irish dishes with a modern twist. They also stock fantastic local beers and their friendly staff will make this a memorable evening for you overlooking the River Liffey. Be sure to ask for a window seat.
Great Dublin Pubs
Porter House Dublin – Nassau Street – Great Irish craft beers and lovely pub atmosphere.
John Kehoe's Pub – South Anne Street – Arguably the best pint of Guinness in Dublin. This is a great traditional pub with no distractions. Enjoy a great pint and a chat just off the busy Grafton Street area.
Hogan's Pub – South Great George's Street – This is a popular spot for Dubliners. Get to know the locals and enjoy a great night in Hogan's Pub.
The Brazen Head – Merchant's Quay – Said to be the oldest pub in Ireland renowned for its musicians and storytellers.
The Horseshoe Bar at The Shelbourne Hotel – Before dinner treat yourself to a drink at the famous Horseshoe Bar in Dublin's most iconic hotel on St Stephen's Green.
Getting around
Walk – Dublin is not an overly big city and most of the attractions can be reached by foot. This is the most practical way to explore the city and clocking up the steps will allow you to see more of the 'real' Dublin.
Cycle – Dublin Bikes have bicycles all over the city and you can register at a cost of €5 for three days.
Bus it – There are several companies with hop on hop off services in Dublin. Stopping off at all the top tourist attractions, this is a great way to get to your next location quickly and not lose any time.
Public Transport – If you want to leave the city for the suburbs and surrounding county we recommend using the Dart (train), LUAS (tram) or Dublin Bus. You can visit some of Dublin's beautiful coastal towns by Dart if you have a little more time to spend in Dublin.
We hope our guide to 24 hours in Dublin was helpful and you enjoy your jam-packed day of fun in our capital city. Want to discover other great things to do outside of Ireland? Go to our blog post on The Top 10 Places to Visit in Ireland to see our amazing video!
Planning on visiting Ireland soon? Get our free guides! We answer your Ireland Travel FAQs + offer local tips for visiting Dublin.
---