When you're enjoying Ireland's breathtaking landscapes and warm hospitality, the last thing you want is for a social faux pas to dampen the good mood.
In this guide, we answer an age-old question: to tip or not to tip?
Having designed a range of Ireland tours that take us all over the Emerald Isle, meeting all kinds of people working in various services, we know exactly how to handle tipping.
So if you're unsure when you should give an extra reward, read our guide to tipping in Ireland below!
And if you have any questions for our team ahead of your upcoming trip, please don't hesitate to contact us.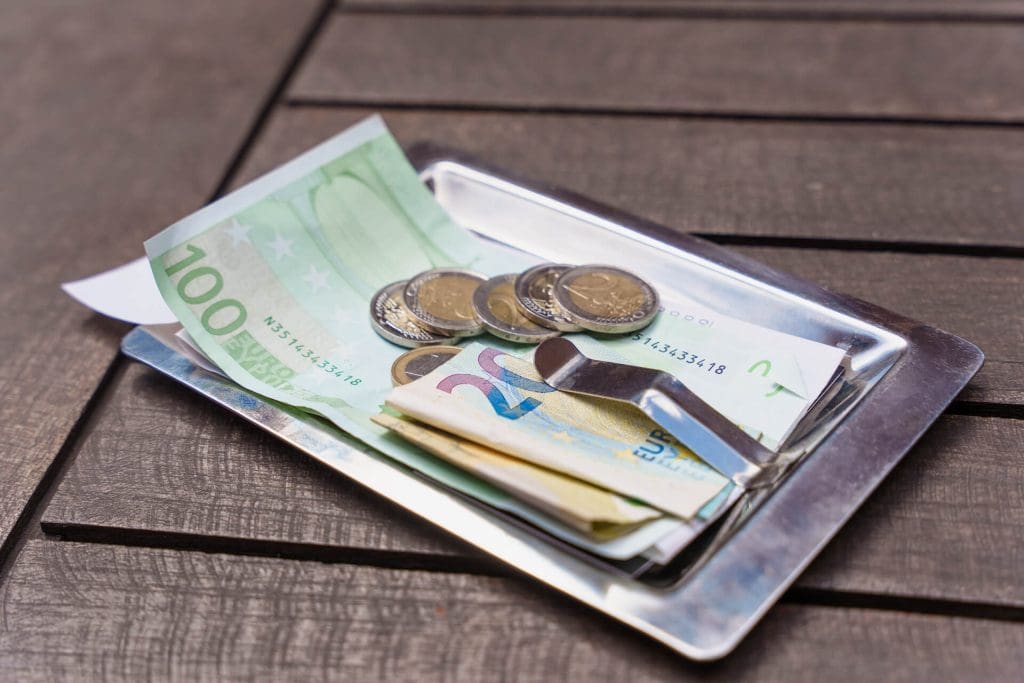 Eating Out: Sláinte to Good Service!
Ireland is renowned for its delicious cuisine and friendly servers, so it's only natural to feel like you want to give something back after a great experience.
When dining in restaurants or cafés, tipping is not obligatory, but it's certainly appreciated if the staff have gone above and beyond.
If your taste buds are dancing with joy, leaving around 10% of the total bill as a tip is a lovely gesture to show your appreciation for the excellent service.
There's no better way to connect to a new destination than through its food and drink. Read our gastronomic guide to Ireland to discover even more local tips!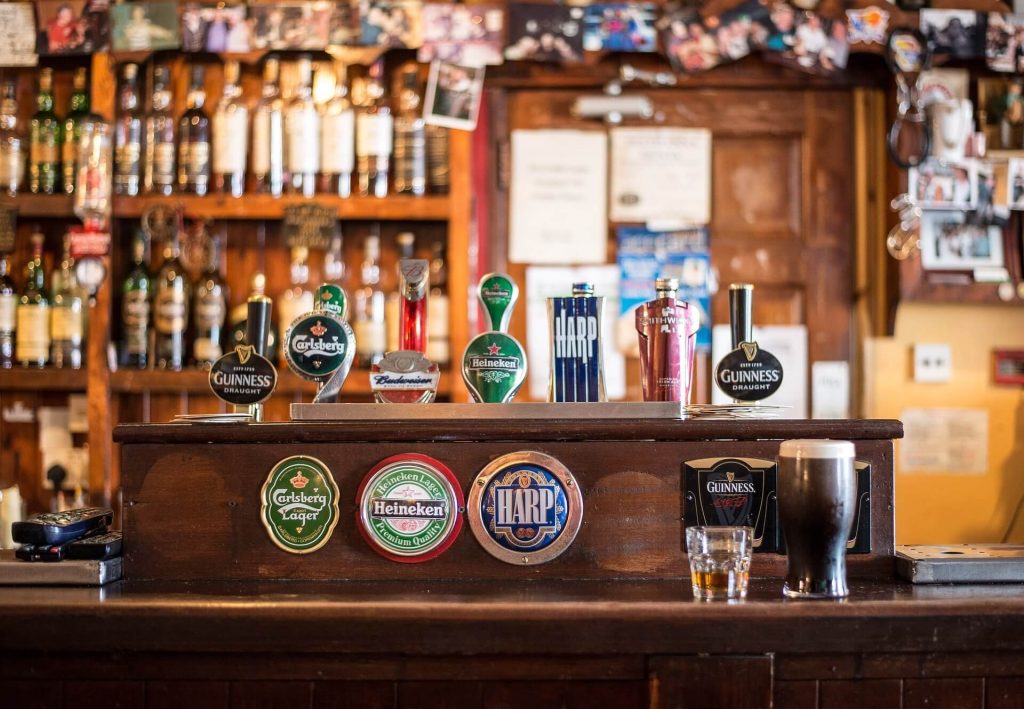 Pubs and Bars: The Only Custom is to Have a Good Time!
A visit to Ireland wouldn't be complete without enjoying a pint of the finest Irish brew in one of our charming pubs.
While tipping at bars isn't as customary as in restaurants, don't let that stop you from rewarding exceptional service.
If a bartender truly makes you feel welcome, offering a small tip will undoubtedly bring a smile to their face.
But remember, it's all about the craic here, so no pressure!
You can't spend all your time in pubs and bars, sadly! But don't worry — read our previous guide Why is Ireland a Boring Country? to find out more about the fun and excitement you can find elsewhere!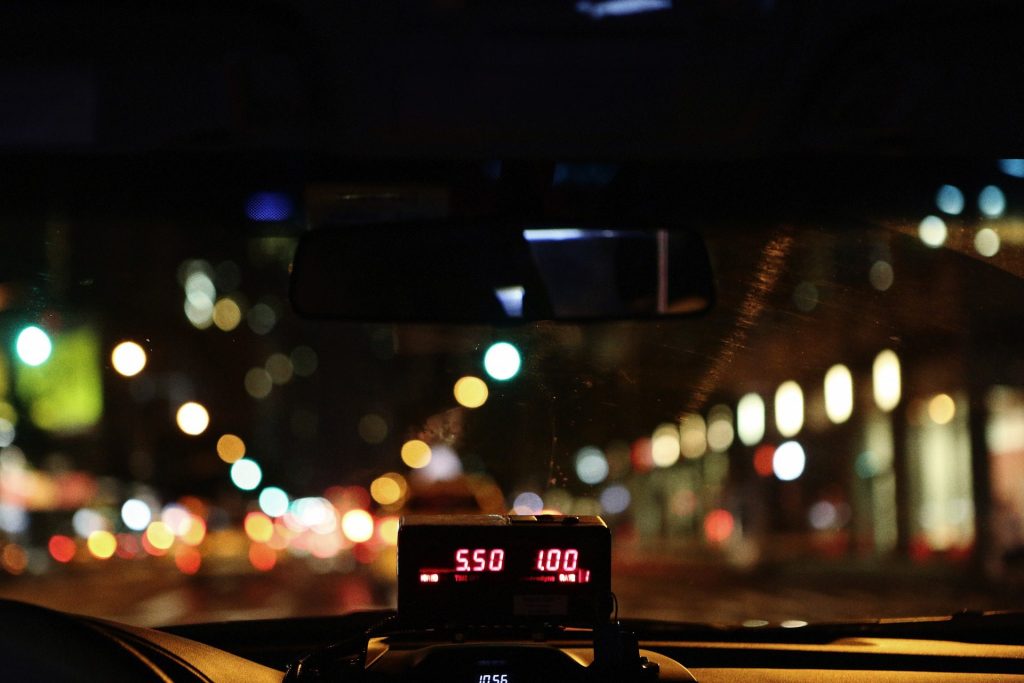 Taxi Rides: Keep the Change!
When it comes to tipping taxi drivers in Ireland, there's no strict rule.
However, it's common practice to round up the fare to the nearest euro as a token of gratitude for their service.
So, when you reach your destination, you can simply say, "Keep the change!" — easy as pie.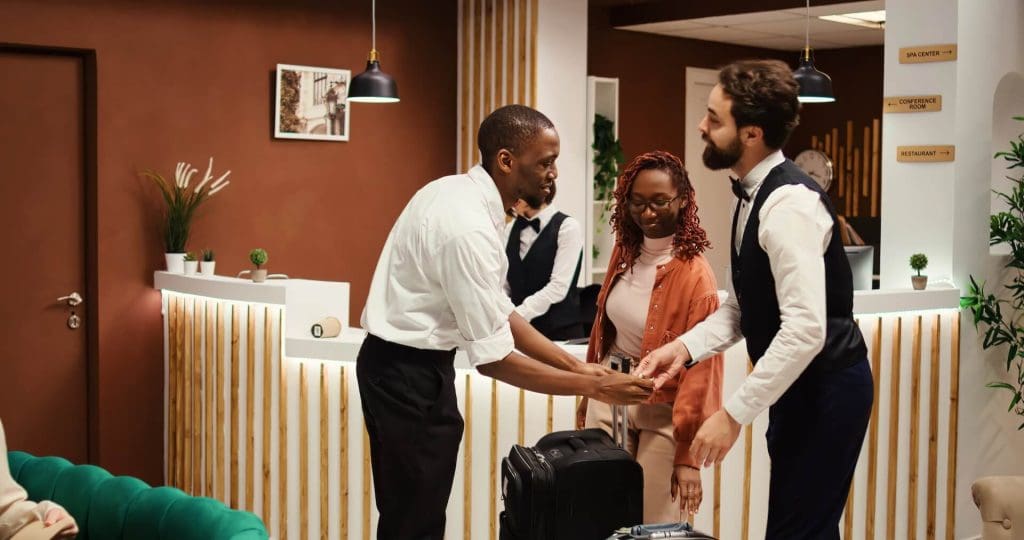 Hotels and Other Accommodation: Hospitality at Its Finest!
After a day of exploring, you'll want to rest your weary feet in one of Ireland's welcoming hotels.
While tipping hotel staff isn't customary, offering a small tip to bellhops or porters who assist you with your luggage is a thoughtful way to acknowledge their help.
If you've received impeccable service during your stay, a gesture of appreciation to the housekeeping staff is also a delightful touch.
Do you want to get off the tourist trail for some authentic Irish experiences? Check out our recommendations for non-touristy things to do in Ireland.
Guided Tours: Go Ahead and Reward a Good Time
Whether you're exploring ancient castles, picturesque cliffs, or lush green landscapes, our knowledgeable guides are here to make your experience unforgettable.
Tipping your guide is customary after a wonderful tour experience and is very welcome.
The industry standard for tipping is between €10 and €15 per day. Of course, this is totally up to the guest.
Our guides are absolutely thrilled to receive any gratuity in recognition of a job well done.
At Overland Ireland, we provide both adventure tours in Ireland (Zest Tours) and relaxed, small-group tours of Ireland (Jewel Tours), so we have something for everyone.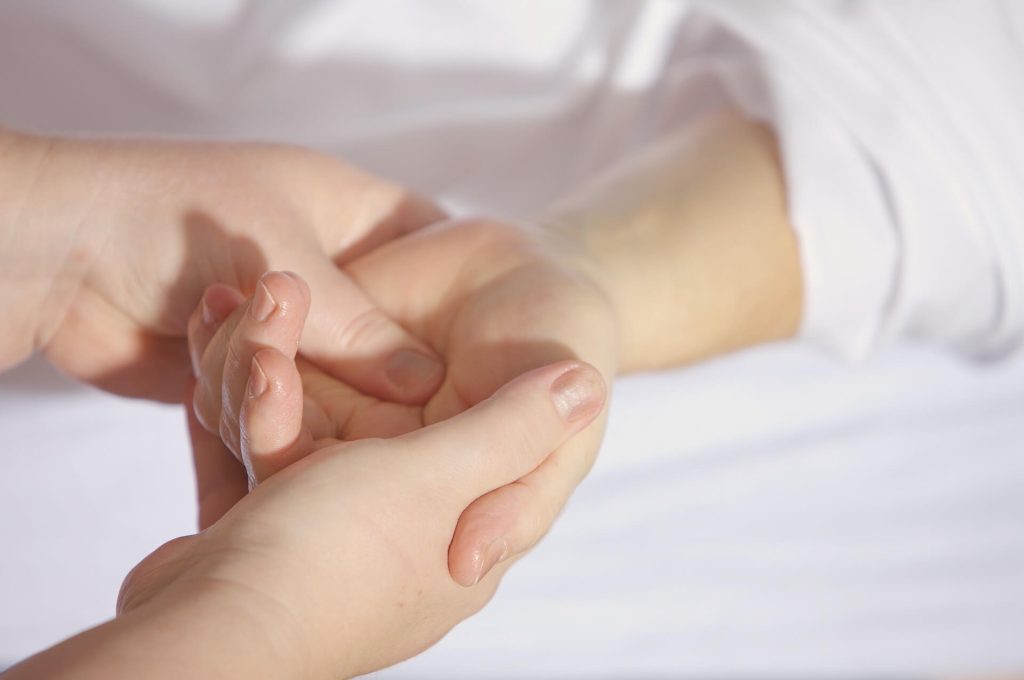 Spa Treatments and More: Pampering Yourself and Others!
Indulging in a spa treatment or enjoying a luxury experience is an excellent way to treat yourself, especially before or after a long flight.
For these special services, tipping isn't expected.
But if you've received exceptional care and personal attention, a small gratuity is a fantastic way to thank the staff for making you feel like royalty.
Remember, It's All About the Smile
While tipping in Ireland can be a wonderful way to show appreciation for excellent service, the most important thing is to share a smile, a kind word, and some friendly banter with the locals.
Irish hospitality is heartfelt and genuine, and we value your happiness and comfort above all else.
Is your upcoming trip your first Irish experience? Read our tips on how to spend a week in Ireland for the first time for more travel inspiration.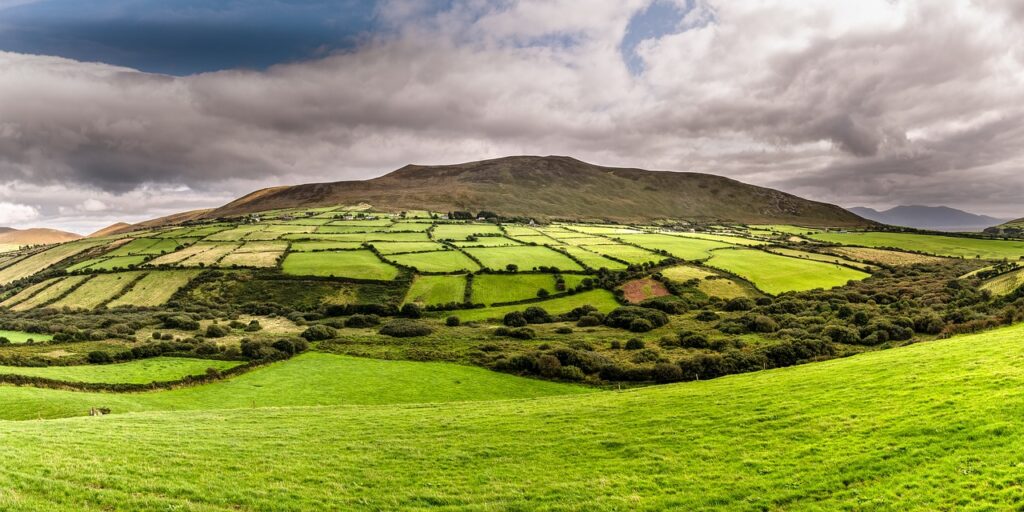 Explore the Wonders of the Emerald Isle with Our Ireland Tours!
We hope this guide to tipping in Ireland has given you some helpful information before your arrival in our incredible country.
Remember, if you're joining one of our tours in Ireland, you can always ask your Overland Ireland guide for advice while on the road.
Do you have any questions for us before your arrival? Just get in touch for all the information you need.