Welcome to Ireland, a country that is so boring, you may just fall asleep from the sheer excitement of it all!
Stunning natural landscapes, historic landmarks, charming cities, rugged islands, and a vibrant traditional culture — the Emerald Isle has it all!
A trip here could be the dullest and most uneventful holiday you ever take — but at least you'll get plenty of rest and relaxation
At Overland Ireland, our tours in Ireland venture to awe-inspiring — sorry, we mean sleep-inducing — places.
If you have any questions about our Ireland tours, please feel free to get in touch.
For now, though, let's explore some of the most "exciting" things to do in Ireland.
Killarney National Park: A Perfect Place for a Nap
If you're looking for a place to catch up on your beauty sleep, Killarney National Park is the ideal destination.
With over 10,000 hectares of pristine wilderness, you can enjoy a peaceful walk or bike ride through the park, taking in the fresh air and picturesque scenery.
You can even hit the beautiful Lakes of Killarney in a kayak and see the seemingly endless beauty from a different perspective.
Take a tour of Ross Castle, a 15th-century tower house perched right on the edge of Lough Leane.
Be sure to stop by Ladies' View, one of the most photographed spots in Ireland.
And once you've had enough of all this boredom, take a relaxing nap by the cascading waters of Torc Waterfall.
Check out our tips for the top 10 best things to see and do in Killarney to make the most of your time in this wonderful part of Ireland.
Ring of Kerry: A Monotonous Drive
The Ring of Kerry is a 179-kilometre driving route winding its way around the breathtaking Iveragh Peninsula.
If you can stay awake long enough, you'll discover:
Dramatic mountainscapes
Compelling historic sites and ruins
The coastlines of the Wild Atlantic Way
Picturesque and welcoming villages
Amazing views out over the Atlantic Ocean
The Ring of Kerry has a reputation for turning dreams of Ireland into a reality.
If you're driving and you feel yourself drifting off to sleep through boredom, be sure to pull over!
Read our Ultimate Guide to the Ring of Kerry to learn more about one of Ireland's most celebrated drives.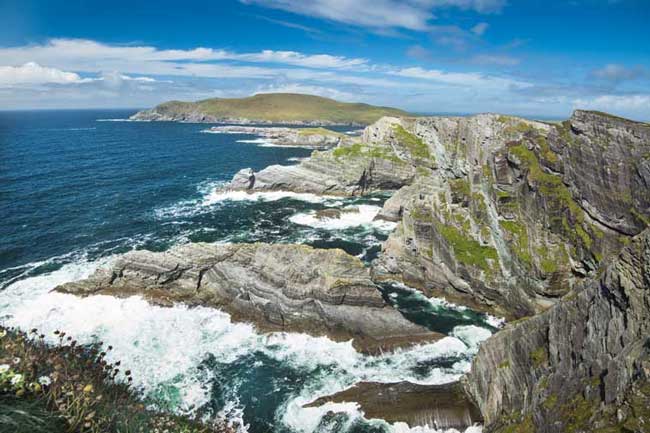 Skellig Michael: A Relaxing Island Retreat
Skellig Michael is a remote rocky island off the coast of County Kerry featuring the remains of a 6th-century monastery.
This dramatic outcrop rising majestically out of the Atlantic Ocean was also the location for Luke Sywalker's hidden sanctuary in the Star Wars films The Force Awakens and The Last Jedi.
And George Bernard Shaw described Skellig Michael as "part of our dream world".
If you don't want to take an adventure across the sea to a mystical island that's home to ancient ruins and Hollywood heritage, you can always head back to your own dream world.
Find a cosy spot on the island's rocky shore and enjoy the sound of the crashing waves and the hundred seabirds.
Our own Ireland to Island 7-Day Tour includes a visit to Skellig Michael.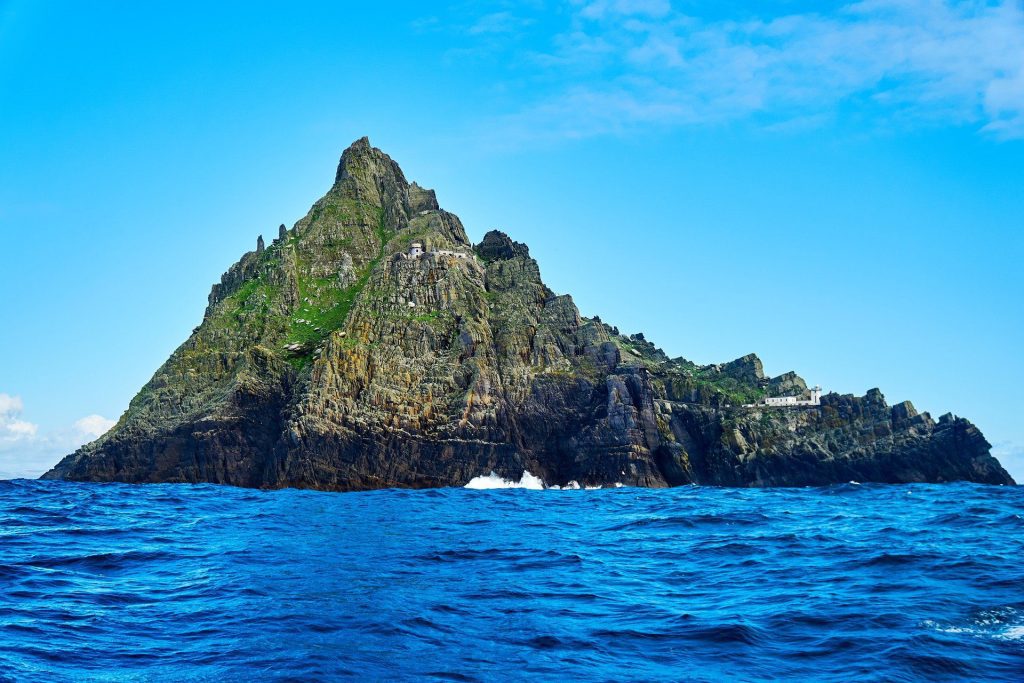 Cliffs of Moher: Cover Your Mouth When You Yawn
The Cliffs of Moher are a world-famous natural wonder, with dramatic cliff faces rising 702 feet (214 metres) above the Atlantic Ocean.
This is truly one of the most iconic sights on the island of Ireland.
If you're looking for something more, however, sadly, the cliffs do just stand there.
Yes, the Atlantic Ocean, which you can see stretching out beyond the horizon, crashes into the cliffs below, but that still might not be enough excitement for you.
But still, you can always bring a picnic, lay down a blanket, and rest your eyes for a while until it's time to go.
Are you planning to surf on your trip to Ireland? Check out our recommendations for the best surf spots along the Wild Atlantic Way.
Galway City: A Boring Urban Experience
Galway City is a vibrant and charming city on the west coast of Ireland, with a rich cultural heritage and a thriving arts scene.
In fact, Galway is known as Ireland's cultural capital, and it's home to the famous Galway International Arts Festival.
But it's not just during Galway's many festivals that the city feels abuzz.
Musicians, singers, and other performers line the streets year-round. Quality entertainment is a way of life here!
But if you find vibrant cities as boring as jaw-dropping natural wonders, you can always find a quiet corner in one of Galway's charming parks, pubs, or cafes and dream about somewhere more exciting.
Connemara National Park: A Snoozefest in the Mountains
Connemara National Park is home to some of the most spectacular scenery in Ireland.
You can explore everything from mountains to bogs to lakes.
Some of Connemara's mountains — Benbaun, Bencullagh, Benbrack and Muckanaght — form part of the Twelve Bens (Beanna Beola) range.
This means there are plenty of unforgettable hiking opportunities with truly remarkable views.
Locals and guests alike have long listened to the voice of nature in Connemara.
But if you've decided to take a quick power nap on a bench, you probably won't hear it!
If Connemara is on your Ireland bucket list, consider our Ultimate Ireland 10-Day Tour.
Giant's Causeway: An Run-of-the-Mill Geological Marvel
The Giant's Causeway is a UNESCO World Heritage site, featuring over 40,000 interlocking hexagonal basalt columns.
But you're probably thinking, "I see tens of thousands of interlocking hexagonal basalt columns forged by volcanic activity 60 million years ago all the time!"
This one-of-a-kind place is a photographer's dream and has an otherworldly quality that captures the imagination.
And it's not just the Causeway itself that's spectacular — the entire Causeway Coast is a joy to explore.
If it's still not for you, the bad news is that the hexagonal columns aren't too comfortable to sit or lay down on.
You'll just have to grin and bear it while you spend some time in this special place.
And best of all, this is just one of the best outdoor activities in Northern Ireland.
Uncover All the Excitement on Our Ireland Tours!
The place we call home is anything but boring! The island of Ireland has such a diverse range of activities that there truly is something for everyone to enjoy here.
From journeys at a slower pace to adventures packed with exciting outdoor activities, our Ireland tours show you the Emerald Isle you've long dreamed of.
For more information about our excursions in Ireland, please don't hesitate to get in touch with any questions you may have.