Are you heading to Ireland for the first time on a week-long adventure? Welcome — in advance! The good news is that the Emerald Isle is packed with fun and fascinating things to see and do.
But if you're unsure where to start planning your 7-day Irish itinerary, Overland Ireland is here to help.
We provide a wide range of small-group tours in Ireland. Our adventures take visitors to all corners of our beautiful, beguiling country and they are also available as private tours of Ireland.
Everyone has their personal interests and travel preferences, so there's no one-size-fits-all answer to how you should spend your first ever week in Ireland.
However, we have made some recommendations below for attractions and destinations that we feel provide an unforgettable introduction to the place we call home.
If you have any questions about our tours in the meantime, please feel free to get in touch.
Discover the Wonders of Dublin and Belfast
Your holiday in Ireland will likely start with arrival in either Dublin or Belfast.
Unless you desperately want to spend your entire time exploring our stunning scenery (and we certainly wouldn't blame you!), both capital cities provide the perfect introduction to Ireland.
In Belfast, you can visit the acclaimed Titanic Belfast to learn more about the Ship of Dreams.
A trip to the Crumlin Road Gaol will also shed some light on Ireland's turbulent history.
Down in Dublin, you can spend a day or two winding through the city, enjoying the many famous sights and attractions, including:
Guinness Storehouse
Trinity College
Temple Bar
Grafton Street
Ha'penny Bridge
Kilmainham Gaol
You can find even more helpful pre-travel advice in our guide on How to Plan an Ireland Vacation.
Kiss the Blarney Stone in Cork!
Visitors on a week-long holiday typically make a beeline for Cork too, Ireland's second-largest city.
One of the most popular attractions here is the Blarney Stone. Legend has it that anyone who kisses this limestone block becomes endowed with the gift of the gab!
A leisurely stroll north of the River Lee takes you to St Anne's Church where you can listen to the Shandon Bells ringing. If you're feeling energetic, you can even climb the tower for an incredible view of the city.
If you want to sample some Irish whiskey during your week in Ireland, Jameson's Distillery, just outside the city of Midleton, offers the perfect excuse.
Cork is also the Rebel County, so there's plenty for history buffs to enjoy here too.
To help ensure you get the most enjoyment from your holiday, read through our list of Top 10 Tips for Visiting Ireland before travelling.
Dive into West Ireland's Jaw-Dropping Landscapes
The west of Ireland is home to some of our country's most epic, awe-inspiring natural scenery.
This is probably best exemplified by the Wild Atlantic Way, a 2,500km (1,553-mile) coastal road winding its way from Malin Head in County Donegal to Kinsale in County Cork.
From raw, rugged coastlines battered by the Atlantic Ocean to secluded spots for quiet moments and reflection, the locations on the Wild Atlantic Way have charmed and inspired poets, painters, drifters, and dreamers.
Just some of the highlights on the route include:
Cliffs of Moher
Skellig Micheal
Kylemore Abbey
Slieve League
Connemara National Park
The Wild Atlantic Way hugs Ireland's western coastline, so there's plenty more incredible scenery to explore by leaving the route.
County Kerry alone is home to some of Ireland's most picturesque areas and attractions, such as the Ring of Kerry and the many gems scattered in and around Killarney National Park.
If you've got more holiday time to play with, find out our recommendations for the best way to spend 2 weeks in Ireland.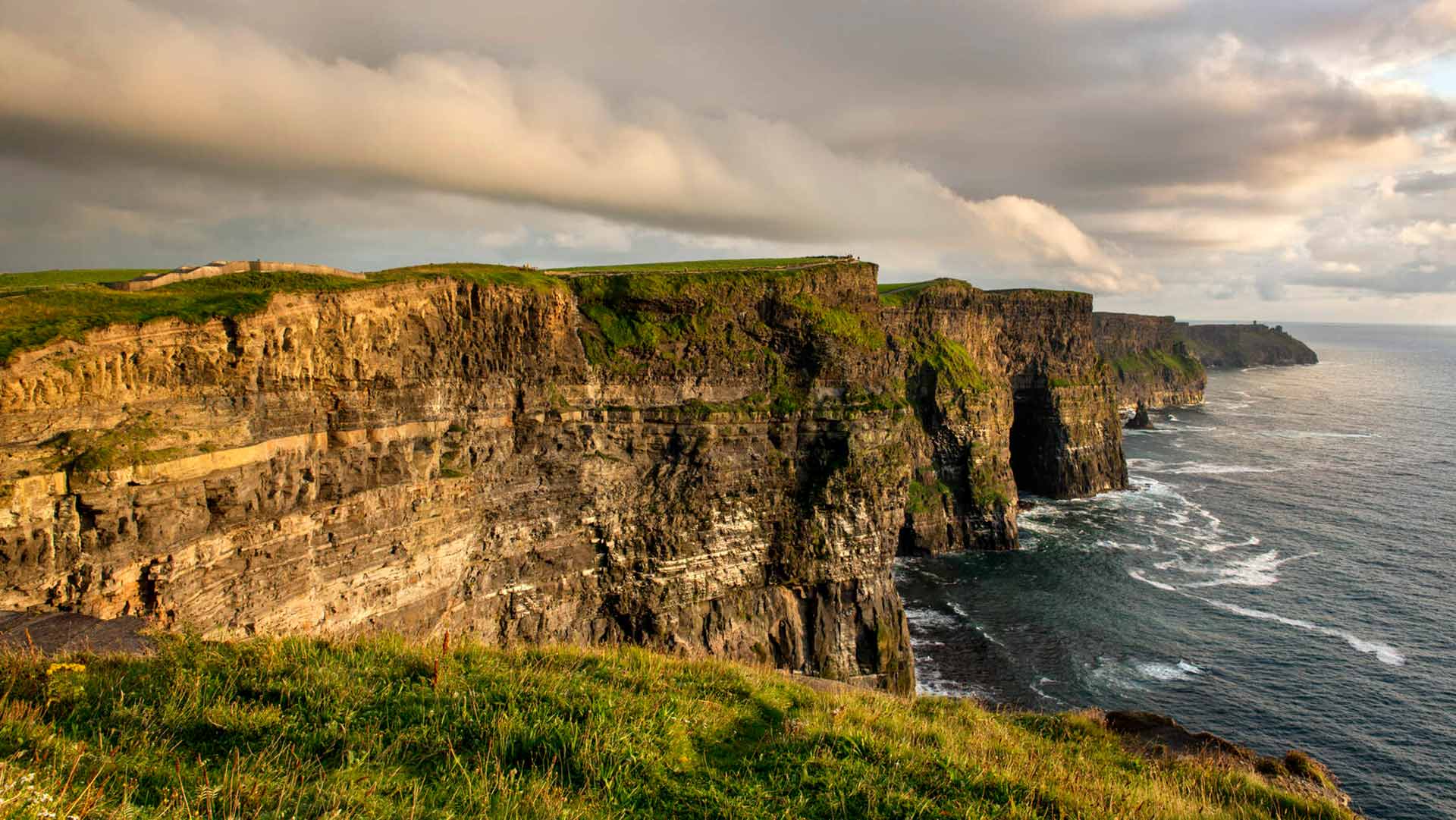 Embrace Irish Culture in Galway
While the Wild Atlantic Way passes through the city of Galway, it deserves its own spot on this list — and your week-long Irish itinerary.
Galway is known as Ireland's cultural capital for many reasons.
There's no other city or county in Ireland with as strong an association with traditional Irish culture (think language, song, music, and dance) as Galway.
It's also Ireland's home of festivals, theatre, and the arts. Just two of the many festivals spread across Galway's annual calendar include the Galway International Arts Festival and the Galway Film Fleadh.
The locals in Galway claim that the arts built their city — and after even a day or two of visiting, you'll find it hard to disagree!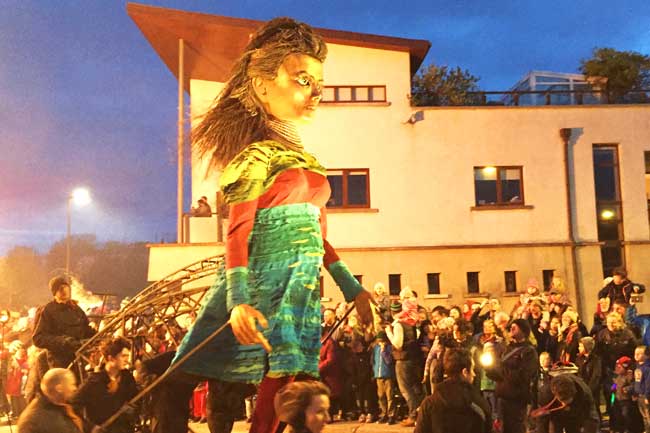 Get the Authentic Irish Experience with Our Tours of Ireland
We hope the above recommendations have provided much-needed inspiration and information ahead of your upcoming holiday.
This list barely scratches the surface of all the incredible places you can visit on a 7-day trip in Ireland. We simply can't cover everything here!
But whatever locations you want to visit, our tours of Ireland can make your first trip to the Emerald Isle truly memorable.
You can even structure your very own tailor-made tours of Ireland. Working with our Ireland experts, you can craft an itinerary designed to meet all your needs!
If you have any questions for us about Ireland and your trip, please don't hesitate to get in touch.