So you've decided to visit Ireland. You have two weeks and you want to know how to fill your time. Two weeks is a lovely pocket of time for a trip to Ireland; you won't be able to cover everything the country has to offer, because Ireland is just too rich for that, but you can do a lot of really great stuff!
The best way to get the most out of your time is to take one of our tailor-made tours of Ireland or a personalized version of one of our pre-existing experiences on our range of Ireland private guided tours.
However, even if you aren't ready to commit to any travel plans, we'd like to help and inspire you. So here are some of our 2-week Ireland vacation recommendations.
Kiss the Blarney Stone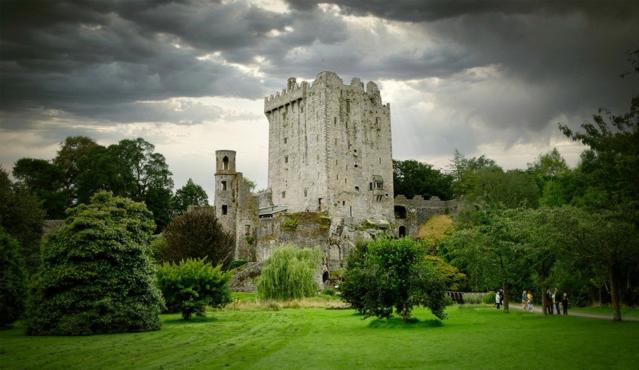 The Blarney Stone is a very popular attraction, so we have to warn you that there will probably be a crowd here! Despite that, this is a quintessential experience. Blarney Castle and its gardens are a beautiful piece of history to explore. The Blarney Stone was placed in the tower of the castle in 1446, but the magic of the stone is probably even older. Will you kiss the stone and receive the gift of the gab?
Watch a Big Game at Croke Park Stadium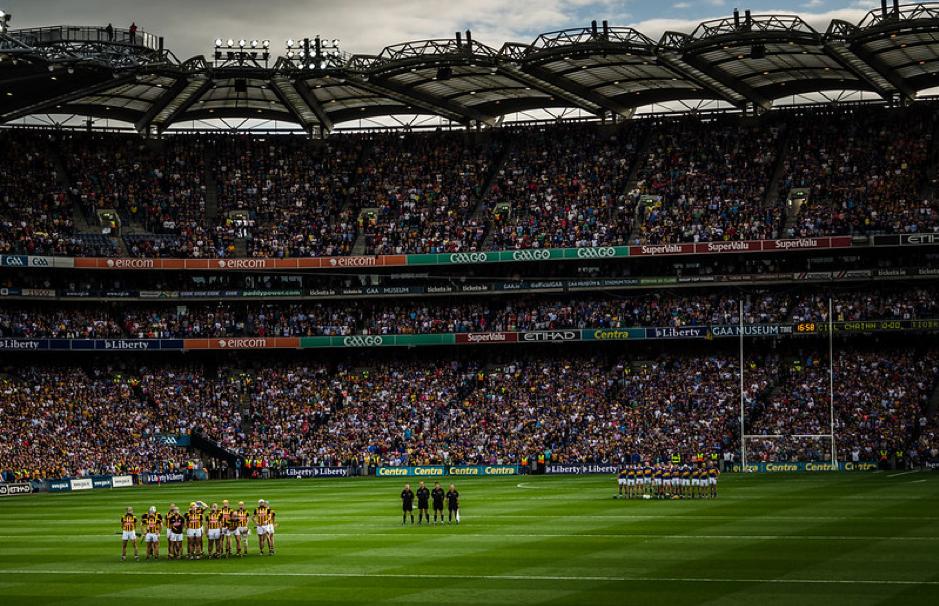 Croke Park, Dublin, is the headquarters for the GAA (Gaelic Athletic Association) so if you want to really understand what Irish sports are all about then this is the place to visit. Every September the park hosts the All-Ireland inter-county Hurling and Football Finals, concluding the summer championships. And if you can manage to get a ticket, it's a glorious experience. The crowds, the atmosphere and the intensity of the sport can't be beaten!
Have a Drink at Sean's Bar
Ireland is famous for its pub culture, and you won't be short of opportunities to experience Irish drinks and music. But if you want to enjoy a pint with a healthy slice of history on the side, make your way to Athlone in County Westmeath. There you'll find Sean's Bar – the oldest bar in Ireland, dating back to 900AD! Ancient, charming and friendly — you can enjoy live music here as well as a good drink.
Cross the Rope Bridge to Carrick-a-Rede
This is an experience for intrepid explorers, photographers and nature lovers alike. The rope bridge connects the mainland to the small island of Carrick-a-Rede and it is thought that there has been a bridge in some form or other here for over 350 years. The earliest bridges would have been built by salmon fishermen as salmon would migrate through the area every summer, but now the bridge is used by tourists who can enjoy the thrill of the crossing and the heavenly views. The area also has unique geology, flora and fauna, making it a naturalist's dream.
Visit the Guinness Storehouse
Guinness is perhaps Ireland's most famous export.  People all over the world enjoy it but it's a truth that should be universally acknowledged that it tastes the best in Ireland. And where better to enjoy a pint of the black stuff than at the place where it all began? Even if it's not your drink of choice you'll find the brewery tour is fun and fascinating. The tour ends in a 7th-floor bar with 360-degree views of Dublin. Irish bliss!
Walk on the Giant's Causeway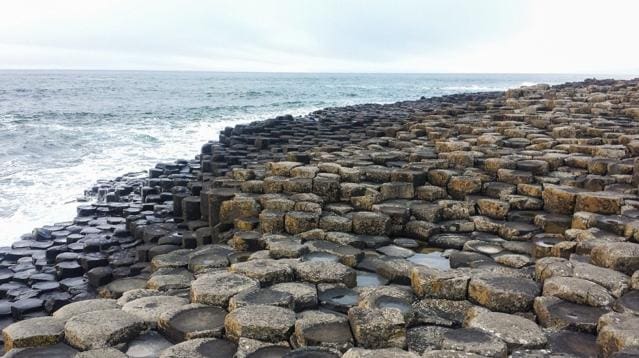 Ireland is a land of myth and magic, and one place where this is most clear is the Giant's Causeway on the Antrim Coast. A stunning and unique rock formation that is nearly sixty million years old, this is truly a place that needs to be seen to be believed. According to legend, the causeway was built by the giant Fionn mac Cumhaill (or Finn McCool!) so he could walk over to Scotland without getting his feet wet. Geologists have a different origin story, involving white-hot lava cooling rapidly in the cool Atlantic Ocean. One thing is certain: romantics and scientists alike can't help but find the Giant's Causeway inspiring.
Gaze Upon the Cliffs of Moher
The beauty of Ireland can't be denied. In fact, the country is so full of natural beauty that we'd find it next to impossible to pick just one place that could exemplify its sheer scope and gorgeousness of it. However, one place comes close: the incredible Cliffs of Moher. Their sheer size is mindboggling, so when you look at them it will come as no surprise that they were 'The Cliffs of Insanity' in the film The Princess Bride. If you enjoy a scenic walk then no place is better and the cliffs stretch out for 5 miles along the Atlantic Coast.
Spot the Northern Lights at Malin Head
Malin Head is the most northerly point of Ireland, on the Inishowen Peninsula. The winds are strong and the waves rise high and as you gaze out to the northern Atlantic you will feel like you're at the end of the world. It's enough to set your heart racing! And when you're this far north you may find that on a clear night the skies come alive with the Northern Lights. Magical.
Feel the Force of Skellig Michael
Skellig Michael is a 54-acre rock jutting out of the Atlantic Ocean and it is truly extraordinary. It is an island that seems to defy people to land on it, and yet between the 6th and 8th centuries, a group of Augustinian monks made it their home. Today, people can visit the monastery they established so long ago. But if this unique history weren't drawn enough, Skellig Michael has a more recent claim to fame as Luke Skywalker's hideaway in the film The Last Jedi. We love this island, so much, in fact, that we've written a couple of blogs about it. So if you're looking for more reasons to visit Skellig Michael, we can give you at least three!
Take a Small Group Tour with Overland Ireland
As we said at the start of this blog – two weeks is a great chunk of time in which to explore Ireland. Whilst you can't enjoy everything Ireland has to offer, you can still have a whole lot of fun! One of the best ways to make the most of your two weeks is to go on one of our small group tours of Ireland. This way, you know you'll get to every place on your Irish bucket list without getting lost. Better yet, with Overland Ireland, you'll have experienced local guides that can tell you all about each place you visit.
And there you have our recommendations for the best way to spend two weeks in Ireland. If any of our tours take your fancy, or if you have any questions, please don't hesitate to get in touch. Your perfect Irish trip awaits!
Planning on visiting Ireland soon? Get our free guides! We answer your Ireland Travel FAQs + offer local tips for visiting Dublin.
---