Are you planning an enchanting, romantic road trip through Ireland's world-famous landscapes?
When mapping out an adventure across the Emerald Isle, you understandably want to include as many must-see sights as possible.
We know this feeling all too well having designed a wide range of tours in Ireland ourselves!
Of course, what makes a "must-see" is purely subjective. But you can rest assured, our special country has enough extraordinary places to fill multiple repeat visits!
For our recommendations of must-sees on a road trip in Ireland, we have focused on the "sight" element.
We have excluded cities and experiences and highlighted the places we think will truly widen your eyes!
Keep scrolling down to find our tips! And if you have any questions for us in the meantime, please don't hesitate to get in touch.
The Cliffs of Moher: Nature's Magnificent Masterpiece
Prepare to have your breath taken away as you gaze upon the mighty Cliffs of Moher.
Standing tall along the western coastline, these majestic cliffs offer an unparalleled view of the wild Atlantic Ocean.
Marvel at the dramatic cliffs, reaching heights of over 700 feet, and feel the sheer power of the crashing waves below.
Walk the trail that passes over the cliffs and capture perfect Instagram-worthy photos, or simply soak in the awe-inspiring beauty of this natural wonder.
The Cliffs of Moher is one of Ireland's most iconic sights, so it's an essential stop on our Ultimate Ireland 10-Day Tour.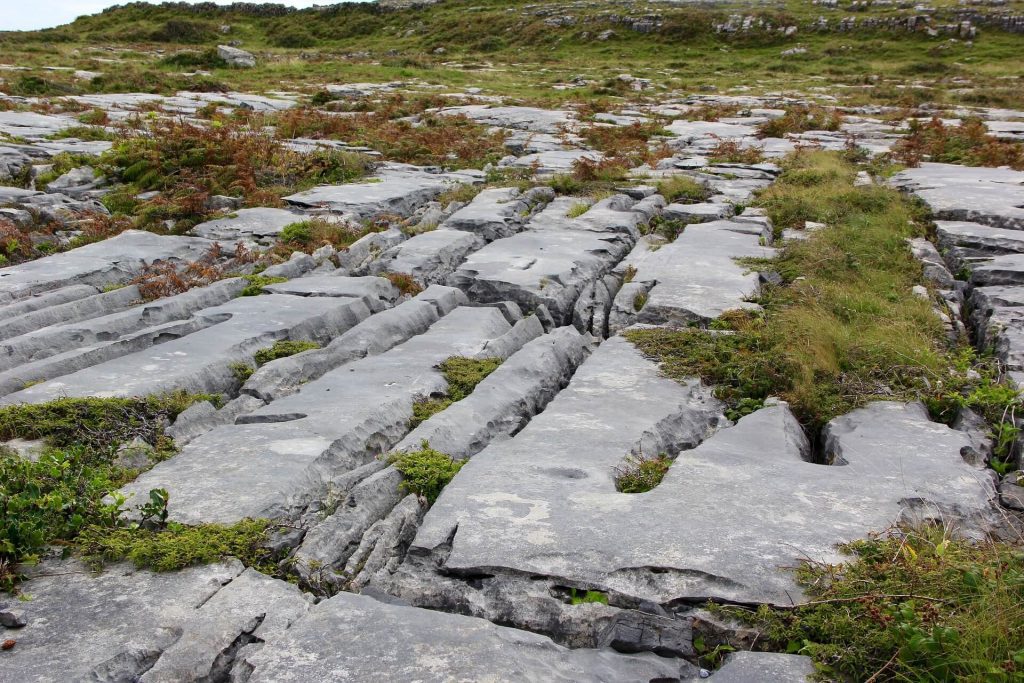 The Burren: A Unique Tapestry of Limestone
Venture further along the west coast, and you'll stumble upon the extraordinary Burren.
This karst landscape is a geological marvel. It features vast expanses of limestone carpeting the ground for as far as the eye can see.
Explore the labyrinthine networks of caves, discover hidden flora nestled among the rocks, and unravel the secrets of this captivating, otherworldly terrain.
The Burren is such a unique sight that we included it as one of our five best wild places in Ireland.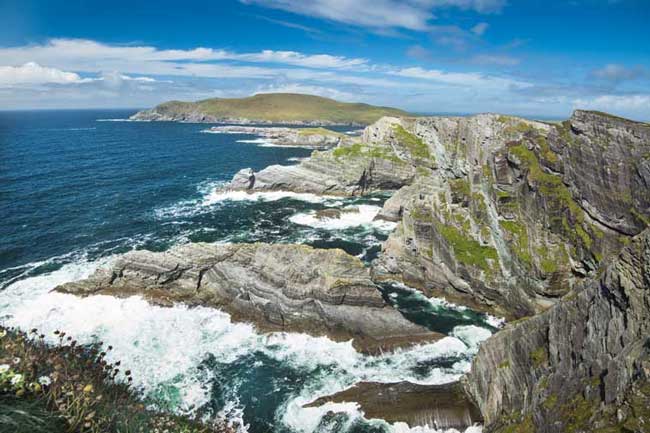 The Ring of Kerry: A Scenic Journey Through Time
A meandering drive on the legendary Ring of Kerry, a 179-kilometre (111-mile) route that winds along the Iveragh Peninsula's spectacular coastline, is a quintessential Irish experience.
You can immerse yourself in ever-changing vistas, be it rugged mountains, pristine lakes, ocean views, or charming coastal villages.
And don't forget to visit the picturesque Killarney National Park. Here, you can stroll through ancient forests, around tranquil lakes, and uncover the magic of Muckross House and Gardens.
Do you want to embark on one of Ireland's most celebrated drives? Check out our Ultimate Guide to the Ring of Kerry to learn more about this famous route.
Skellig Michael: A Spectacular UNESCO World Heritage Site
Prepare to be transported to a mystical realm as you set your sights on Skellig Michael.
This UNESCO World Heritage Site, located off the southwest coast, is home to an ancient monastic settlement perched atop soaring cliffs.
618 stone steps lead to the summit, where you'll discover beehive huts dating back to the 6th century.
The steps also take to you to a galaxy far, far away!
Skellig Michael was the location for Luke Skywalker's isolated haven in the Star Wars films The Force Awakens and The Rise of Skywalker.
Even the boat journey out to this remote, jaw-dropping island is an adventure in itself.
The Aran Islands: Timeless Beauty and Gaelic Culture
Hop on a ferry and make your way to the Aran Islands, where time seems to stand still.
Inishmore, Inishmaan, and Inisheer offer a glimpse into Ireland's rich heritage and rugged beauty.
On our own tours in the area, we explore stunning Inishmore, the largest of the Aran Islands.
Marvel at the ancient stone fortresses, explore windswept landscapes, and embrace the warm hospitality of the locals — they may even teach you some Gaelic words!
Don't forget to try some traditional Irish music and dance while savouring a hearty meal of locally sourced seafood.
We love visiting the Aran Islands because it's one of the best non-touristy things to do in Ireland.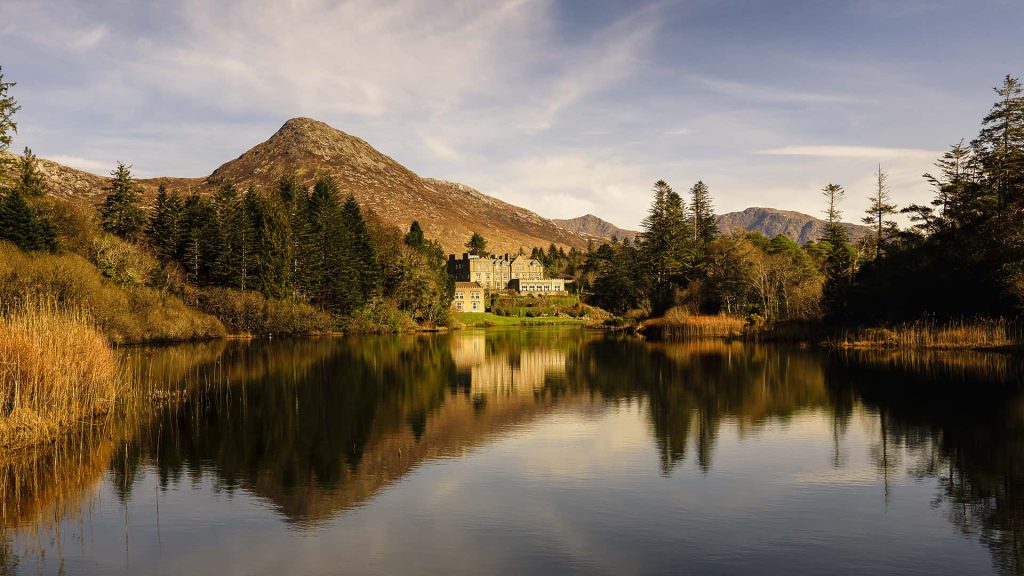 Connemara National Park: A Wilderness of Untamed Beauty
Prepare to be captivated by the wild beauty of Connemara National Park.
This wilderness, nestled in the heart of County Galway, boasts sweeping vistas of mountains, bogs, woodland, and shimmering lakes.
Lace up your hiking boots and traverse the network of trails, or simply sit in the tranquillity and solitude of this rugged paradise.
Keep an eye out for Connemara ponies, the iconic symbol of this breathtaking region, and a pay visit to the remarkable Kyelmore Abbey and Victorian Walled Garden.
Connemara is a highly popular destination on our Wild West and North Ireland 6-Day Tour.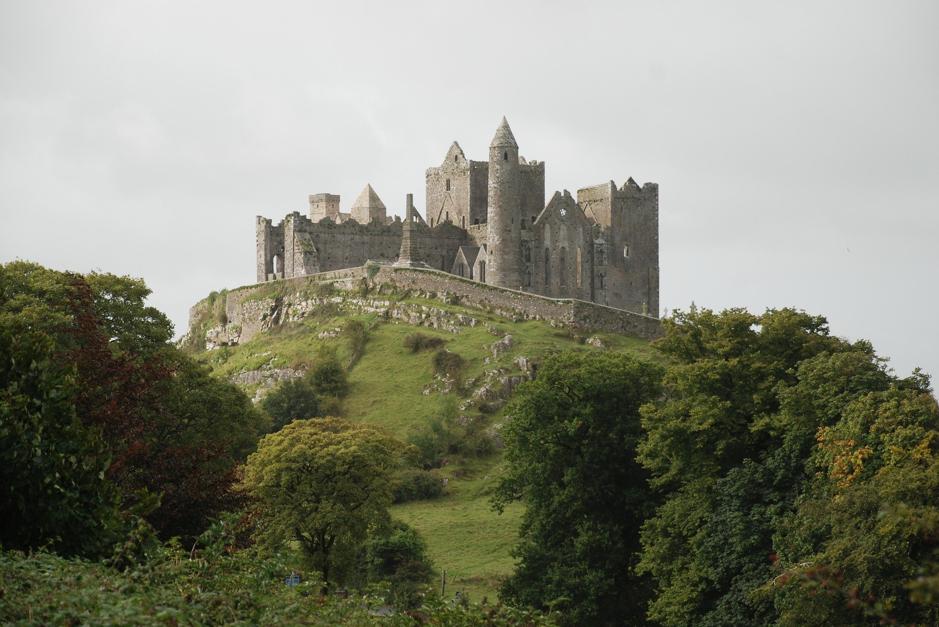 The Rock of Cashel: Ireland's Ancient Citadel
Venture to County Tipperary's Rock of Cashel, home to many chapters in Ireland's fascinating history.
Perched on a limestone outcrop, this magnificent fortress evokes tales of kings, saints, and nobility.
Explore the spellbinding ruins, including the iconic St. Patrick's Cross and the 13th-century Cormac's Chapel.
The panoramic views from atop the rock are simply breathtaking, showcasing the lush Irish countryside.
The Rock of Cashel is the very first stop on our Magical Southern 5-Day Ireland Tour.
Giant's Causeway: Nature's Puzzle in Antrim
Have your mind blown by the geological wonder that is Giant's Causeway.
Located on the stunning Antrim Coast, this UNESCO World Heritage Site consists of over 40,000 interlocking basalt columns, formed by volcanic activity millions of years ago.
Let your imagination run wild with tales of giants and mythical creatures as you stroll along the hexagonal pathways that lead out into the sea.
If you've got your heart set on an Irish road trip, check out our guide When to Hire a Driver Guide in Ireland for all the information you need in the planning process.
Explore the Emerald Isle with Our Ireland Tours
We hope this list of must-see sights on a road trip in Ireland has inspired you to start planning your visit!
With everything from Ireland group tours to self-drive Ireland tours, we can help you turn your dream road trip into a reality.
If you have any questions about visiting and exploring Ireland, please feel free to contact us.
Planning on visiting Ireland soon? Get our free guides! We answer your Ireland Travel FAQs + offer local tips for visiting Dublin.
---