Admit it! We all love a bargain and what we all enjoy even more than a bargain is when it costs us absolutely nothing. They say the best things in life are free and we have to agree. We have most things included during your Ireland vacation so during your trip you have nothing to worry about.
On your tour of Ireland we have put together a list of 5 fun things to tick off your bucket list and whet your appetite for an adventure tour of Ireland.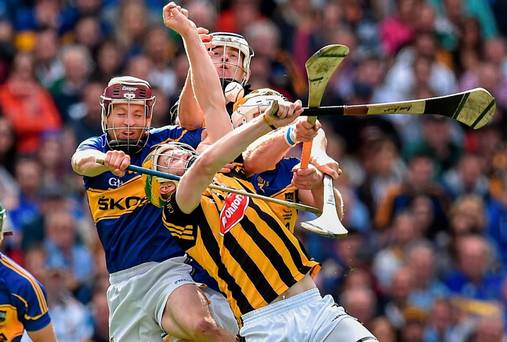 To Do: Watch a Gaelic Football and Hurling Match
What: Gaelic football and hurling are our national team sports in Ireland. The passion of players and supporters is something everyone must experience at least once in their lives. These sports have been compared to warriors fighting it out on the battle field rather than playing a team sport!
Where: Every county, village and town has a football and hurling team. You are bound to find a match on your tour of Ireland. Ireland vacation is great.
When: Senior and minor matches are played throughout the year up and down the country. The All Ireland Championship matches are held during the summer with the two best county teams in both Gaelic football and hurling battling it out in Croke Park, Dublin in September. If you are lucky enough to secure an All Ireland final ticket it will be an experience you will never forget.
To Do: Eat Ice-Cream and Artisan Cheese for Free
What: Many artisan food shops have a try before you buy policy! Two of our favourites are Sheridans Cheese Mongers in Galway and Murphys Ice-Cream shop in Kerry. The wonderful staff in both shops will talk you through their vast selection of delicious treats and make sure you taste and pick the perfect cheeses and ice-cream for you. My mouth is watering at the thought of a scoop of Caramelised Brown Bread Ice-cream or Cashel Blue with Sheridans own brand cheese chutney!
Where: Sheridans Cheese Mongers have locations in Galway, Meath, Dublin and Waterford. Murphy's Handmade Dingle ice cream shops have popped up in Kilarney, Kildare, Wicklow and of course in the capital city Dublin.
When: Hail, rain or shine there is always time for some ice-cream and cheese! Great stuff on our Ireland Vacation
To Do: Pig Racing at a country fair on your Vacation IIreland
What: It is traditional in country towns and villages to have a fair day or heritage day each year. One of the most entertaining activities we have seen is a pig racing on Heritage Day in one of our favourite towns along the Wild Atlantic Way. Small saddles and toy jockeys are attached to pigs and they are released down the street for the race. Local bettors set the odds and people lay down a couple of Euro to see the best pig win! So much fun cheering on your pig!
Where: Belmullet, Co Mayo. Although there are many fairs happening throughout Ireland during the summer and each brings their own quirky traditions and activities. Another famous fair is the Puck Fair in Kilorglin, Co Kerry where the Goat is crowned King or the Matchmaking Fair in Lisdoonvarna where hundreds come to find love and meet with Ireland's only matchmaker.
When: 15th August
To Do: Free Traditional Music and Dancing Vacation IIreland
What: While there seems to be an infinite number of pubs in Ireland we know our guests want to experience some traditional Irish music and dancing while sinking a pint of the black stuff. We have found some of the best free traditional sessions throughout Ireland and of course they are free.
Where: Tigh Cóilí in Galway City have two trad music sessions every day and we highly recommend an Irish Dancing extravaganza at Fitzsimons in Temple Bar, Dublin. Throughout your trip there will be ample opportunity to experience Irish music and craic in every town and village!
When: Every night.
To Do: Visit an authentic Claddagh Thatched Cottage in Galway
What: The newly opened authentic cottage has been restored to reflect how people lived in the famous fishing village of the Claddagh. Guests are invited to step through the half door, take look around the cottage and learn about the history of the area. The cottage is a two minute walk from the Latin Quarter of Galway City.
Where: The Claddagh Village, Galway City.
When: Katies Claddagh Cottage is open to visitors each day from 10:00 – 19:00. Always be busy on your Ireland Vacation
For more information on our tours: https://overlandirelandtours.com/
Planning on visiting Ireland soon? Get our free guides! We answer your Ireland Travel FAQs + offer local tips for visiting Dublin.
---