With its rolling green hills, rugged coastlines, bustling cities, rich history, and fascinating culture, Ireland welcomes visitors from around the world.
If you're planning a visit to the Emerald Isle, you'll have many questions to answer as you put together the kind of itinerary you've always dreamed of.
And one of the most important is, "what is the cost of a trip to Ireland?"
Well, the answer is, it depends!
The cost of a holiday varies from person to person depending on factors like interests, travel preferences, the length of the trip, and more.
Having designed a range of tours in Ireland, we've got years of experience in calculating travel costs and balancing budgets in the place we call home.
So, keep scrolling down to read our insights into the average costs for a trip to Ireland.
And if you would like more information about any of our Ireland tours, please feel free to contact us.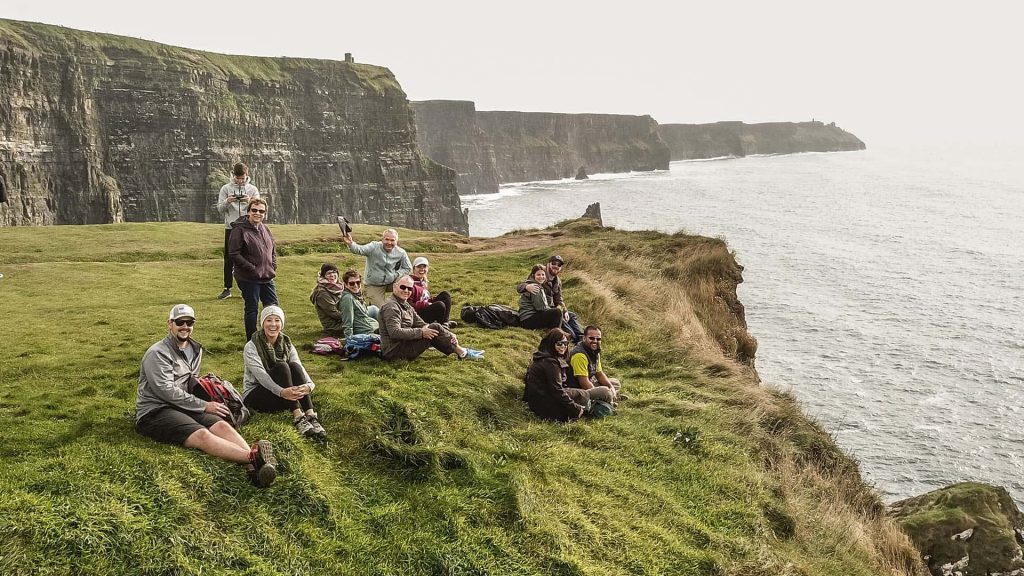 How Does Ireland Compare to Other Popular Tourist Destinations?
When compared with the costs of travelling to and around other popular tourist destinations, Ireland is typically considered moderately priced.
Generally speaking, when it comes to holiday costs, Ireland is on par with, if not slightly lesser than, European countries like France, Italy, and Spain.
But again, prices will vary depending on what part of the country you stay in and the kind of experience you're looking for.
Average Costs for Different Types of Accommodation in Ireland
Accommodation is one of the most significant expenses of any trip, and Ireland is no exception.
The cost of accommodation will vary depending on the type of lodging you choose, as well as the location.
Here's a rough guide to average accommodation costs in Ireland:
Hostels: €15-€40 per night
Budget hotels: €50-€100 per night
Mid-range hotels: €100-€200 per night
Luxury hotels: €200+ per night
Keep in mind that accommodation prices will be higher in popular tourist areas, like Dublin or Galway, and during peak travel season, which typically falls between June and August.
Choosing accommodation from abroad can become stressful.
For a more hassle-free experience, our pre-planned and tailor-made tours in Ireland include carefully chosen boutique hotels and guest houses that we know and trust.
With one of the biggest concerns and expenses addressed by our local experts, you can focus on the more exciting aspects of your Irish adventure!
Transport Prices in Ireland
Transportation costs in Ireland vary considerably depending on which route you take.
For example, using taxis frequently is costly and not cost-effective at all.
On the other hand, public transport is much more affordable. However, this option becomes far more limited in rural areas, to the extent that you shouldn't rely on it.
Here are some approximate transportation costs to help you plan your trip:
Rental car: €150 per day
Petrol: €1.40-€1.65 per litre
Taxi: €3.50 start fare + €1.50 per km
Public transportation: €2-€3 per bus ride, train tickets will vary
As a convenient and affordable option, car rental is popular with many visitors, especially those looking for the independence of a road trip.
If you decide to rent a vehicle, our self-drive tours in Ireland provide you with carefully curated itineraries that showcase the very best of the Emerald Isle.
But if you want to remove thoughts about travel entirely, look no further than our scheduled Ireland tours!
On pre-planned trips with Overland Ireland, we transport you around from place to place in a comfortable, air-conditioned vehicle, allowing you to sit back, relax, and take everything in!
For more helpful information about this topic, check out our guide When to Hire a Driver Guide in Ireland.
Average Food and Drink Prices in Ireland
Food and drink prices in Ireland can vary widely depending on where you go and what you order.
For example, as a bustling capital city, you can expect to pay more in Dublin than you would in a quiet coastal village.
Here's a rough guide to average prices:
Pint of beer: €5-€7
Glass of wine: €6-€9
Coffee: €2-€4
Pub meal: €10-€20
Mid-range restaurant meal: €25-€40
Read our Gastronomic Guide to Ireland: What to Eat and Top Restaurants to Try for an introduction to our thriving, delicious food scene.
Typical Prices for Activities and Entertainment in Ireland
Ireland offers a wide range of activities and entertainment options, from historical tours to outdoor adventures.
Here are some approximate prices for popular activities (accurate at the time of writing):
Guinness Storehouse: From €26 per person
Cliffs of Moher visitor centre/parking: €6 per adult
Blarney Castle admission: €20 per adult
Game of Thrones tour: €60-€90 per person
Kayaking or surfing lessons: €35-€50 per person
Traditional music session: Free-€10 per person
As you can see, there's something for every budget in Ireland!
For even more travel inspiration, read our previous blog How Should I Spend a Week in Ireland for the First Time?
So, What's the Bottom Line?
As we mentioned at the beginning of this guide, the cost of a trip to Ireland will depend on a variety of factors, including your travel preferences, interests, and the length of your stay.
However, using the information above and our unique local insights, an average trip to Ireland can cost between €90 and €175 per person per day.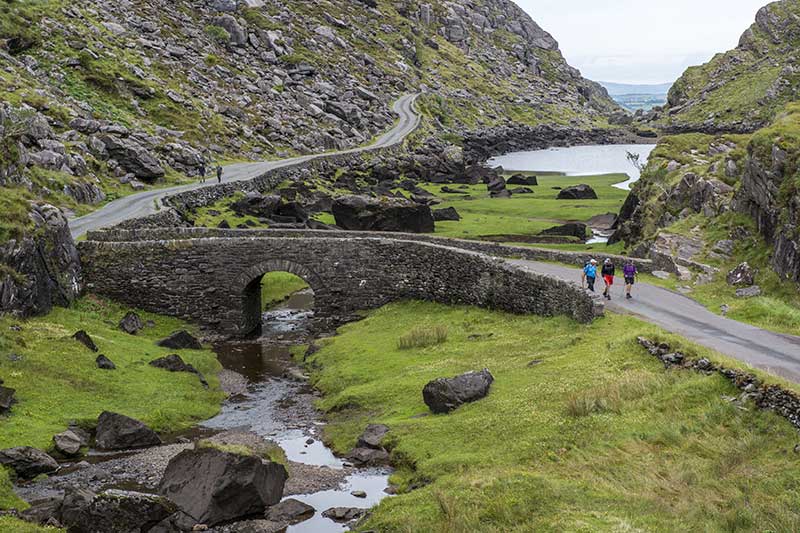 Our Ireland Tours Provide Outstanding Value for Money!
At Overland Ireland, we pride ourselves on packing in as many activities as possible for the tour prices we quote.
Browse our range of tours in Ireland to see what's possible! We have itineraries ranging from five to ten days.
If you have any questions for us about your escape to Ireland, please don't hesitate to contact us.
Planning on visiting Ireland soon? Get our free guides! We answer your Ireland Travel FAQs + offer local tips for visiting Dublin.
---