If you're planning a trip to Ireland, you're probably doing tons of research to find the right Irish tour companies to use for your adventure. Maybe you prefer action and adventure or maybe you're seeking historical insights, foodie experiences, or a special-interest tour. Whatever you're looking for, these are the top Ireland tour companies to contact!
Of course, at Overland Ireland, we're totally biased when it comes to small group tours and self-drive tours in Ireland – we think ours are obviously the best! But there are plenty of other ways to travel and adventures to go on, so we want to shout out our fellow Irish tour companies who we think are doing a stellar job in their own markets.
If you are considering a small group tour of Ireland, please do take a look at our variety of options. And don't hesitate to get in touch if we can help answer any questions about our itineraries.
Now, let's get into the list…these are the best tour operators in Ireland based on our local expertise and experience.
Recommended Irish Tour Companies
While not necessarily the top-rated Ireland tour companies, we have our personal favorites based on our local expertise and networks. Lots of big international companies offer tours in Ireland, as well as tours in lots of other places around the world. While many of them can be excellent tour providers, we like to support our local community right here in Ireland.
We think the best Ireland tour companies are the ones who are based here on the Emerald Isle, who are invested in their local communities, and who partner with fellow small businesses.
We do have one recommendation for a company that isn't based here in Ireland, but their offer is too unique to ignore! Other than that one, all others on this list are locally owned and operated in Ireland.
Planning on visiting Ireland soon? Get our free guides! We answer your Ireland Travel FAQs + offer local tips for visiting Dublin.
---
Excellent Dublin City Tours
Get a glimpse into Dublin's fascinating history with Historical Walking Tours of Dublin. Running since 1986, these tours are guided by post-graduate students from Trinity College Dublin (TCD) and the National University of Ireland who share insightful and entertaining stories and facts about our capital city.
For a walking tour or a bus tour with a little extra entertainment (and perhaps a jump scare or two!), you can't miss Hidden Dublin. They tell unique stories about Dublin's darker past and aim to be as diverse and inclusive as possible with their offerings, offering a platform to tell the stories that aren't often told in history books.
To better understand Ireland's political history, you have to take a 1916 Rising Tour with author and historian Lorcan Collins. The depth of insight offered is extraordinary. You'll learn about the struggle for independence from the British Empire, the rise of the rebellion in Dublin, and the key players who inspired an unstoppable movement.
The Irish are known to enjoy a little singalong here and there, so why not take that pub tradition a step further? Join Fiona Dalton on a Musical History Tour of Dublin to experience the combination of Dublin sightseeing and Irish traditions at play.
Prefer two wheels to walking? Take a Lazy Bike Tour of Dublin instead! Choose from a push-bike or an e-bike and see the city from your seat. We love their small-group ethos and their all-around fun! See the main Dublin sights and have a laugh while you're at it.
Food & Drink Tours in Ireland
Looking for a real taste of Ireland? Join Kevin Adams and crew at Walking Food Tours in Dublin and you'll get the stories behind the food to make the experience that much richer! Avoid the tourist traps while enjoying the best of Dublin's city center, from history to food to drink.
If you're a super foodie, you have to join French native Ketty Quigley for her Delicious Dublin Tours. She partners with local independent shops and businesses to feature the very best Irish fare, highlighting the culinary traditions of Ireland alongside the revolutionary new wave of Irish food.
When visiting Ireland, you might think of pints of Guinness more than you think of whiskey. But whiskey is a way of life here in the Emerald Isle and you won't want to miss out on the experience during your visit! Join Dublin Whiskey Tours to learn more about Irish whiskey and to partake in some tastings in traditional pubs along the way.
The food scene doesn't end in Dublin! If you're heading to Galway, you need to join Galway Food Tours for a tasty stroll through the city's best culinary spots. From the traditional to the unique local flavors, Galway offers a variety of delectable dishes that teach you even more about the local history and culture.
Best Small Group Tours of Ireland
Of course, we can't offer lots of suggestions here, because Overland Ireland offers the best small group tours in Ireland! We love taking visitors around our beautiful country to show off the best views, meet some friendly neighbors, and enjoy the adventure of a lifetime!
If you're into outdoor adventure, don't miss our Ireland To Island 7-Day Zest Tour, where you can cycle the trails of Killarney National Park and the island of Inishmore. We also tackle the 618 steps of Skellig Michael and hike up Diamond Hill in Connemara National Park. If you're keen on adventure, let us show you the astounding natural beauty of the Emerald Isle!
Prefer a more laidback pace? Take a look at our Ultimate Ireland 10-Day Tour to truly see it all. Explore historic spots like Newgrange and Dún Aonghasa and stunning natural beauty in places like the Giant's Causeway, the Cliffs of Moher, and the Ring of Kerry.
Overland Ireland's small group tours are perfect for truly local experiences with our fabulous, super friendly guides who love sharing Ireland with visitors!
Unique Tours of Ireland
There are plenty of unique tours in Ireland that cater to very specific groups and travel types. While lots of tours across the Emerald Isle feature a balanced blend of outdoor adventure, scenic beauty, and historical context, these tour companies specifically focus on a niche market.
Golf Tours of Ireland
We love recommending SWING for their excellent golf tours of Ireland. They've been operating since 1986 when folks involved in the golf industry in Ireland's southwest got together to create a marketing company.
SWING (South West Ireland Golf CLG) is now the leading provider of golf tours in the country.
While there are other tour companies offering golf tours in Ireland, SWING is locally owned and operated, so we love supporting those types of local Irish tour companies.
Horseback Riding Ireland Tours
This is the only tour company not based in Ireland! If you're looking for a horseback riding tour of the Emerald Isle, you should check out US-based Equitours. They offer tours all around the world, including various itineraries in beautiful Ireland.
We love that this family-run business partner with local operators and focuses on conservation efforts and animal welfare, too.
Game of Thrones Ireland Tours
Still upset that GOT ended? Don't worry, you can relive the magic, the drama, and the epic scenery on Ireland-based Game of Thrones Tours! Don your Stark cloak for a photo op and enjoy film locations and reenacting your favorite scenes with fellow GOT fans.
Best Self-Drive Tours of Ireland
Okay, you caught us, we're doing it again…
Overland Ireland offers the best self-drive tours of Ireland! Let Paddy the Pocket Pilot guide your journey across the Emerald Isle, with all your bookings handled, itinerary planned, and instructions provided for a smooth ride.
These are some of our best self-drive itineraries you might like: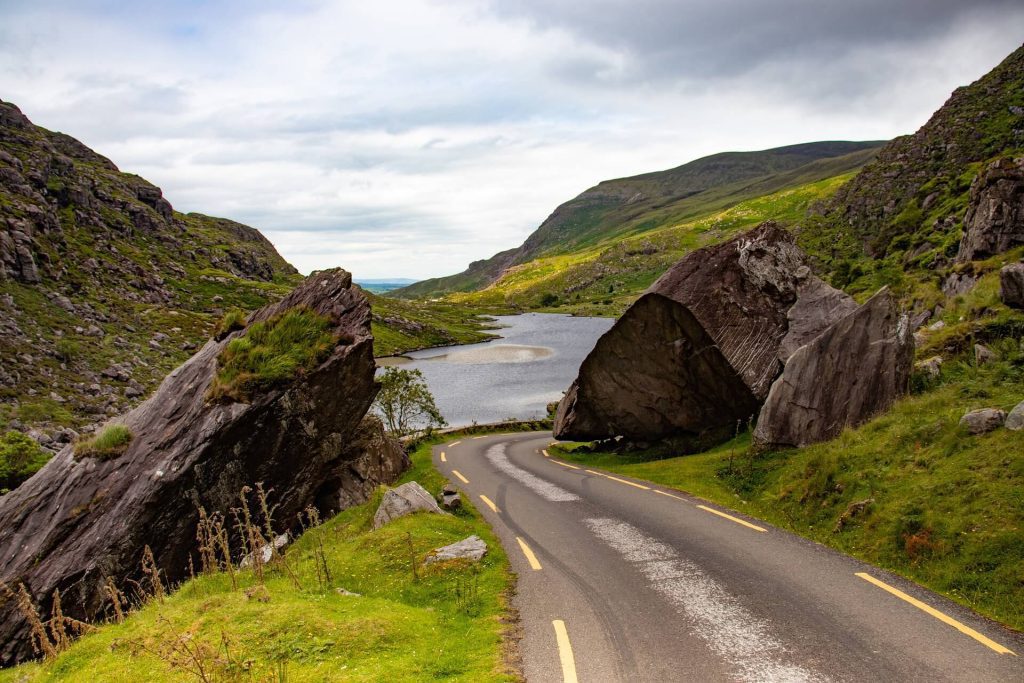 Whether you're keen to explore Ireland with our fantastic local guides or on your own, we love making visitors' Ireland trips the best they can be. Do feel free to get in touch with us if you have any questions about our offerings!