Ireland is home to countless famous attractions that pull in people from near and far. These cover everything from stunning natural wonders to fascinating historical buildings.
But the more popular a destination becomes, the more it can struggle to live up to the hype, at least in some people's eyes.
To help you make the most of the limited time you have in the Emerald Isle, we've taken a look below at some of the most overrated tourist attractions in Ireland.
Now, this isn't to say you shouldn't visit them, or that you won't love them.
Rather, these are the places you may want to think twice about planning your days around. If you still manage to stumble on them, that's just an added bonus!
Do you want to get off the tourist path and into authentic Ireland? Browse our range of tours in Ireland to find out more about the amazing experiences waiting for you here.
For more information about our Ireland tours, please feel free to contact us.
For now, let's focus on what some people consider Ireland's overrated tourist spots.
Dublin's Famous Temple Bar
If you're looking for a lively nightlife experience in Dublin, then Temple Bar (both the pub and the neighbourhood) might seem like the perfect spot.
However, the area and its most famous pub have become increasingly touristy and expensive over the years.
Many visitors feel that the bars and restaurants in this part of the city charge inflated prices.
There's no doubt that Temple Bar has its charms and can still provide a fantastic experience, but it has become a victim of its own success.
If you're seeking a more authentic Irish pub experience, we recommend exploring other areas of Dublin, such as Stoneybatter or Rathmines.
For more off-the-beaten-path travel inspiration, check out our guide What are Non-Touristy Things to Do in Ireland?
Oliver St John Gogarty: Another of Temple Bar's Biggest Attractions
A stone's throw from the Temple Bar Pub, Oliver St John Gogarty is another popular stop in the capital's Temple Bar neighbourhood.
It's widely known for its traditional Irish music and lively atmosphere. And if this is what you're looking for, you'll probably have a wonderful time!
However, some visitors find the pub overcrowded and noisy, with the music often drowning out any conversation.
If you're seeking a more relaxed atmosphere to enjoy traditional Irish music, we recommend visiting other pubs in Dublin, such as The Cobblestone or The Merry Ploughboy.
And if you're looking for an even more authentic Irish pub experience, consider visiting one of our recommendations for the best small villages in Ireland.
The Spire (AKA The Monument of Light) Rising into the Dublin Sky
It may seem like we're picking on Dublin, but we're not! This is just the fate of popular capital cities.
The Spire, also known as the Monument of Light, is a towering metal sculpture in Dublin's O'Connell Street.
At 120 metres tall, it's certainly an impressive structure. But some visitors find it underwhelming as it has no historical or cultural significance.
On the plus side, the huge pin-like structure is a great way to get your bearings in Dublin!
For more meaningful landmarks to visit in Dublin, head to some of the city's historic buildings and museums, such as Dublin Castle or the National Museum of Ireland.
As you may already have guessed, our own tours in Ireland don't spend any time exploring Dublin.
For all its many positives, we believe that the very best Irish experiences begin once you leave the hustle and bustle of the capital city behind!
The Crown Bar: Is This Photogenic Belfast Pub Worth a Visit?
The Crown Bar, also known as the Crown Liquor Saloon, is a historic pub in Belfast with stunning Victorian interiors.
While it's certainly a beautiful spot to enjoy a pint, the pub's popularity means that it's often crowded and difficult to find a seat.
If you're looking for a quieter drink in Belfast, we suggest visiting some of the lesser-known pubs, such as The John Hewitt or The Dirty Onion.
Read our Complete Guide to Visiting Northern Ireland for even more local insights into travels north of the border.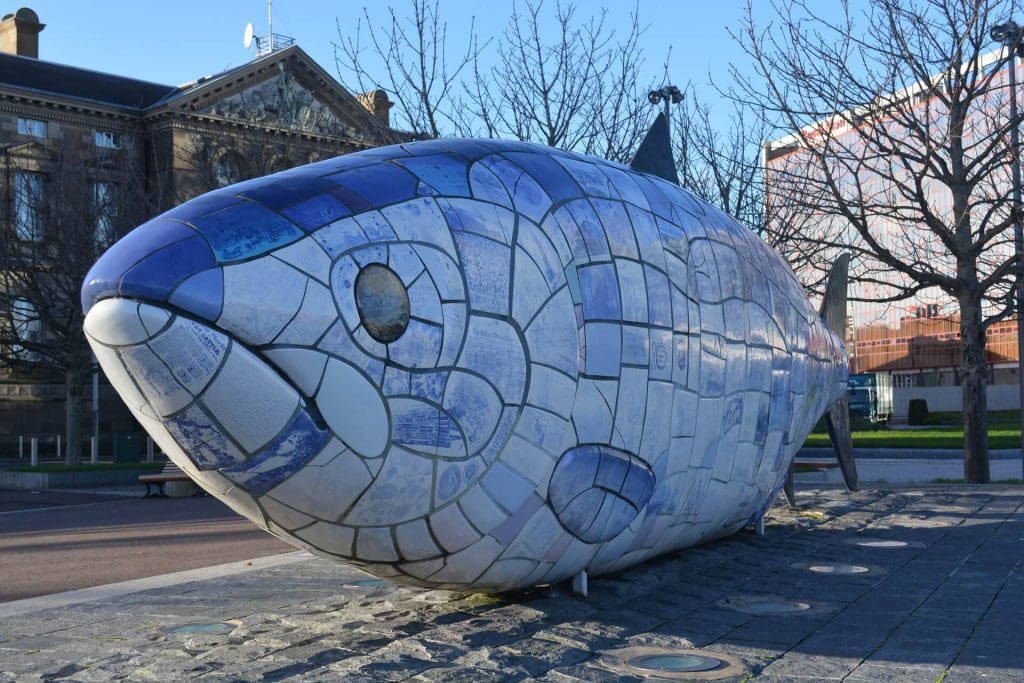 The Salmon of Knowledge: Belfast's Big Fish
The Salmon of Knowledge statue, also known as "The Big Fish", is located in Belfast's Cathedral Quarter.
This striking sight is a tribute to the Irish mythological figure of the same name.
While the statue is an interesting piece of public art, some visitors might find it underwhelming and not worth going out of their way to see.
If you're interested in discovering Belfast's public art scene, we recommend exploring some of the city's vibrant street art and murals.
Our Wild West and North Ireland 6-Day Tour finishes in Belfast. Taking in this resurgent city is a great way to round off an unforgettable Irish experience.
Glanquin Farmhouse (Source – Licence)
Father Ted's House in County Clare is Only a Facade
Fans of the TV show Father Ted might be tempted to visit the property that served as the exterior shot for the show's parochial house.
However, the house is located in a remote part of County Clare, and some visitors might find it underwhelming as it's not open to the public.
If you're planning a visit to County Clare, we recommend prioritising its stunning natural attractions, including the Cliffs of Moher and the Burren.
The good news is that Father Ted's house, officially known as Glanquin Farmhouse, sits just outside Burren National Park, so it's easy to stop by for the photo you may want!
Both the Cliffs of Moher and the Burren are among our choices for the 5 best wild places in Ireland.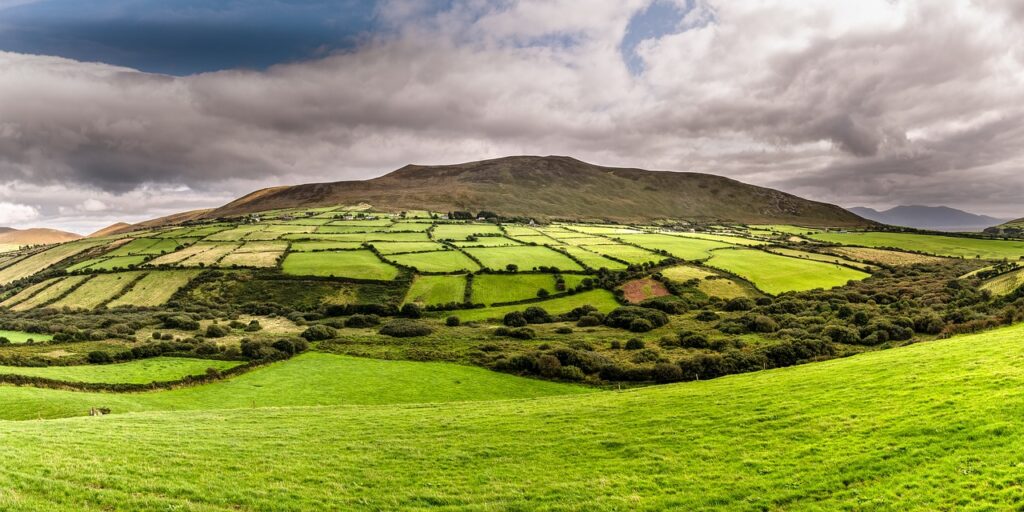 Ireland Tours that Showcase the Best of the Emerald Isle!
If you're looking to get off the beaten path while on holiday in Ireland, Overland Ireland is here to help!
Our Ireland tours venture out into all corners of our incredible country, giving you a truly authentic Irish experience.
If you have any questions for us before booking your own Overland Ireland tour, please don't hesitate to get in touch.
Planning on visiting Ireland soon? Get our free guides! We answer your Ireland Travel FAQs + offer local tips for visiting Dublin.
---