Whether your upcoming trip to Northern Ireland is your first or a return visit, insights and tips from locals can elevate your holiday beyond a basic guidebook experience.
As leaders in Ireland tours that cover both Northern Ireland and the Republic of Ireland, we've spent countless hours exploring the Emerald Isle.
It's fair to say we've got all the local recommendations you could want for the perfect Irish getaway!
We love helping guests have the kind of holiday in Ireland they've always dreamed of — and this Guide to Visiting Northern Ireland is the perfect place to start planning!
Keep scrolling down to find all the pre-travel information you need to know. And if you have any questions about our tours in Ireland, please feel free to get in touch.
Getting to Northern Ireland
First things first, let's talk about getting to Northern Ireland!
If you're flying in, you can arrive at Belfast International Airport or George Best Belfast City Airport, both of which are well-connected to the rest of the UK and Europe.
Alternatively, you can take a ferry from various ports in Scotland and England. The most popular return routes include:
Cairnryan (Scotland) to Belfast
Cairnryan (Scotland) to Larne
Liverpool Birkenhead (England) to Belfast
Douglas (Isle of Man) to Belfast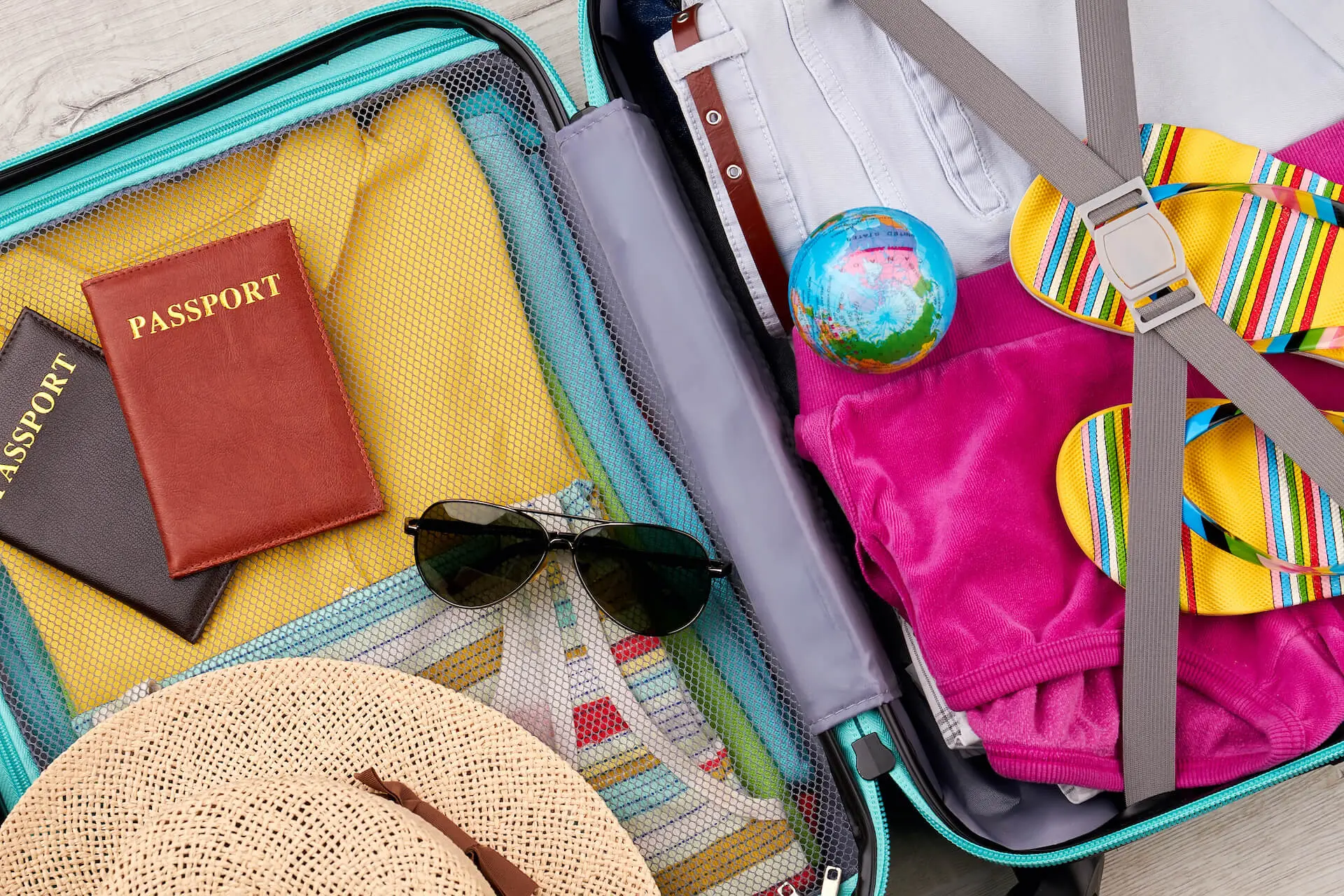 What to Pack for a Trip to Northern Ireland
Northern Ireland's climate is similar to the rest of the UK, so it's always a good idea to pack for all eventualities, no matter what time of year you plan to visit.
We recommend bringing a waterproof jacket and comfortable shoes for exploring, as well as some warm layers for the cooler evenings.
Dressing in layers allows you to regulate your temperature easily, ensuring you stay comfortable as you go about your holiday.
Our previous guide What to Pack On a Trip to Ireland? covers this topic in more detail.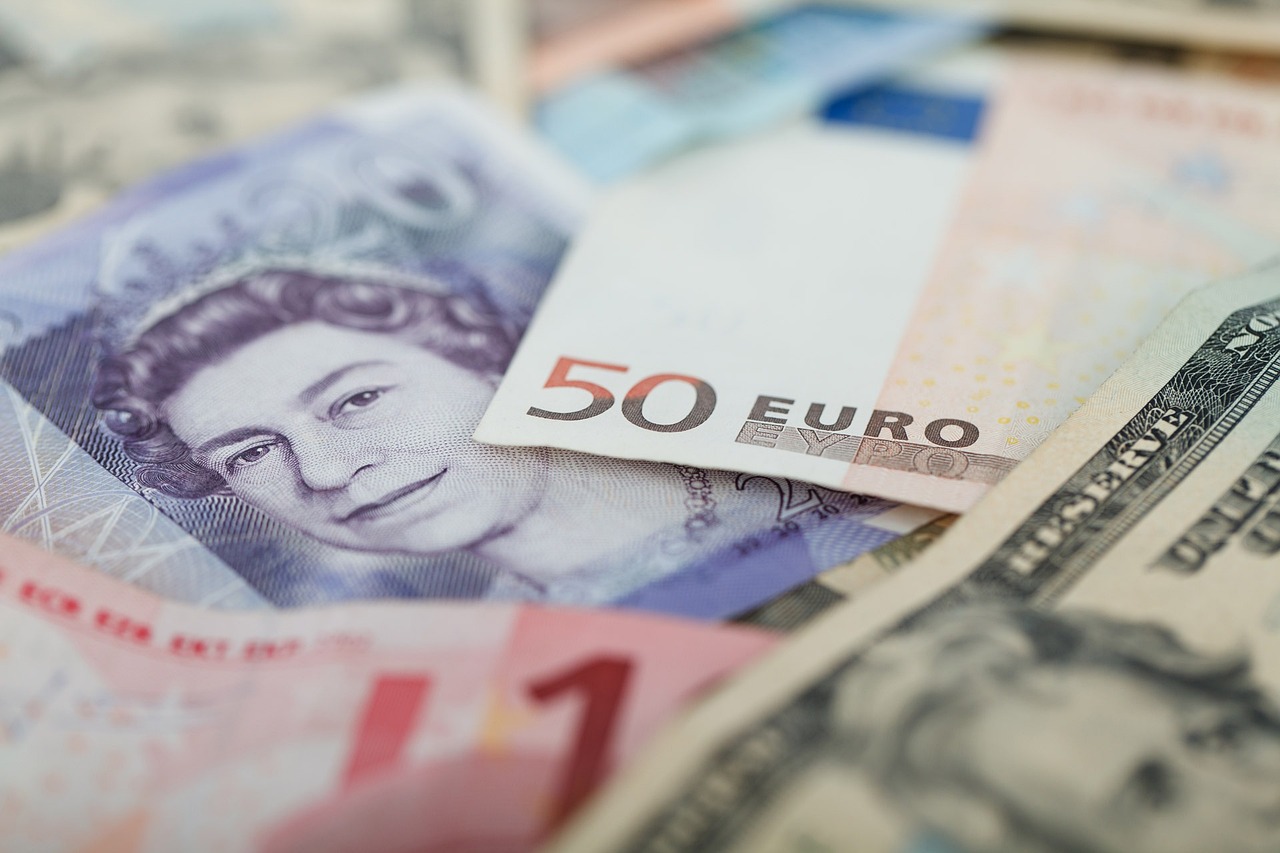 What is the Currency of Northern Ireland?
As part of the UK, Northern Ireland uses pound sterling. You'll find plenty of ATMs and currency exchange bureaus throughout the country, so it's easy to get hold of cash when you need it.
However, if you're travelling to England after your time in Northern Ireland, please be aware that you almost certainly won't be able to use your Northern Irish pounds there.
And if you're crossing the border into the Republic of Ireland, you won't be able to use pounds of any kind.
Ireland is in the EU, so we use euros.
For both reasons, we advise against making large cash withdrawals while in Northern Ireland.
Popular Cities and Towns in Northern Ireland
Have you decided where you'll go when you arrive? If your itinerary is still incomplete, any of the following destinations are well worth a visit.
Belfast
Belfast is the capital city of Northern Ireland, and it's a must-visit destination for any tourist.
The city has a rich history, with plenty of landmarks and attractions to explore.
For many visitors, the highlight is Titanic Belfast, a museum dedicated to the world-famous ship that was built in the city.
And if you're looking for stunning views, head up to the picturesque Belfast Castle.
This once-troubled city has undergone a remarkable transformation. Today, many neighbourhoods are now home to inviting cafes, restaurants, bars, and pubs.
Do you want to visit Belfast as part of a journey spanning the island of Ireland? Check out our Ultimate Ireland 10-Day Tour Package.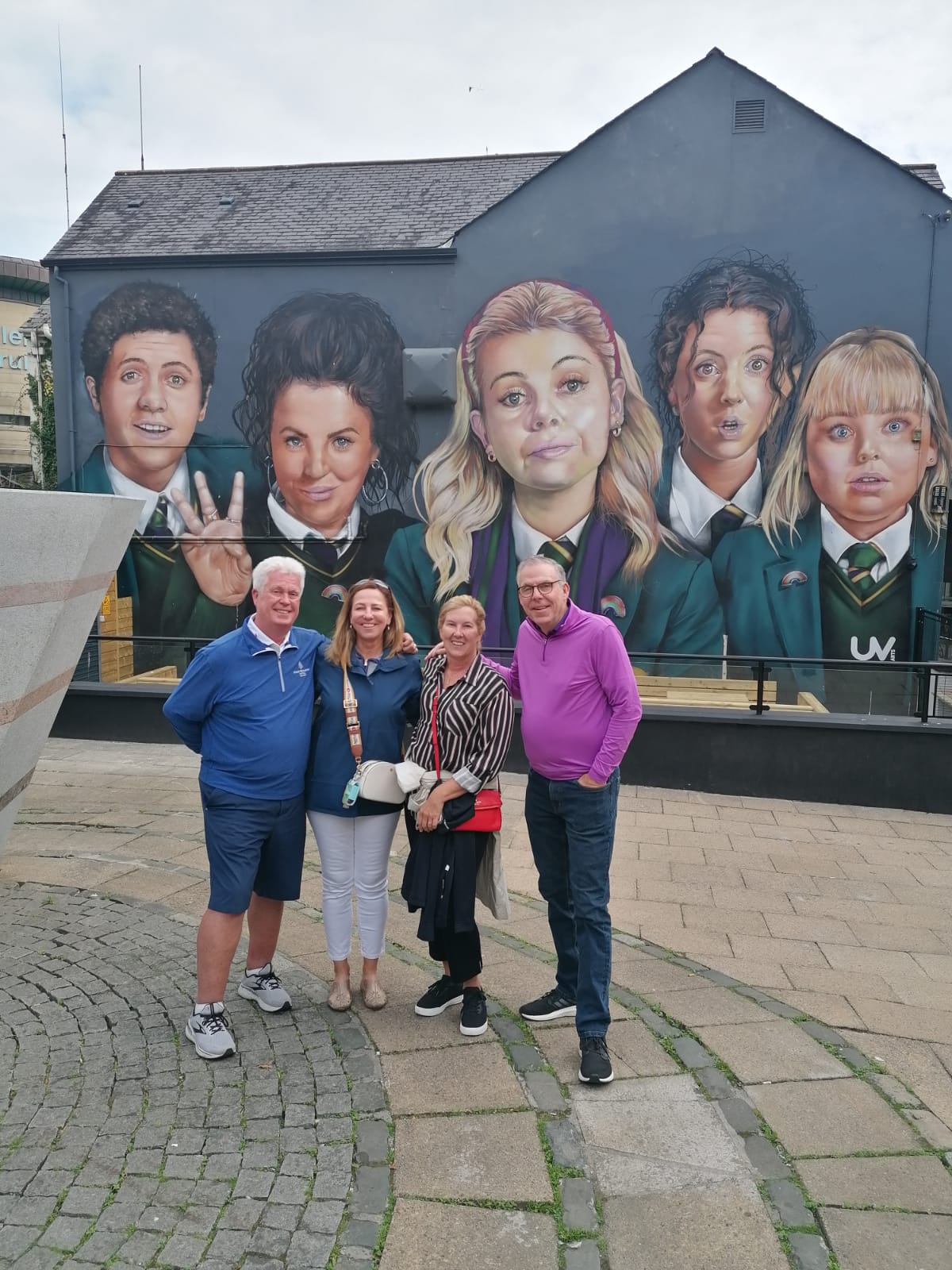 Derry
Derry is a historic city located in the northwest of Northern Ireland.
The city is famous for its ancient walls, which were built in the 17th century to protect the city from attack.
Taking a walk along these walls provides a great opportunity to soak up some of Northern Ireland's fascinating, often-troubled history.
You can also visit the stunning Guildhall, which hosts some of the city's most important cultural events.
Our own 6-Day Wild West and Northern Ireland Tour visits Derry, as well as Belfast. We also explore Derry on the Ultimate Ireland 10-day Tour Package too.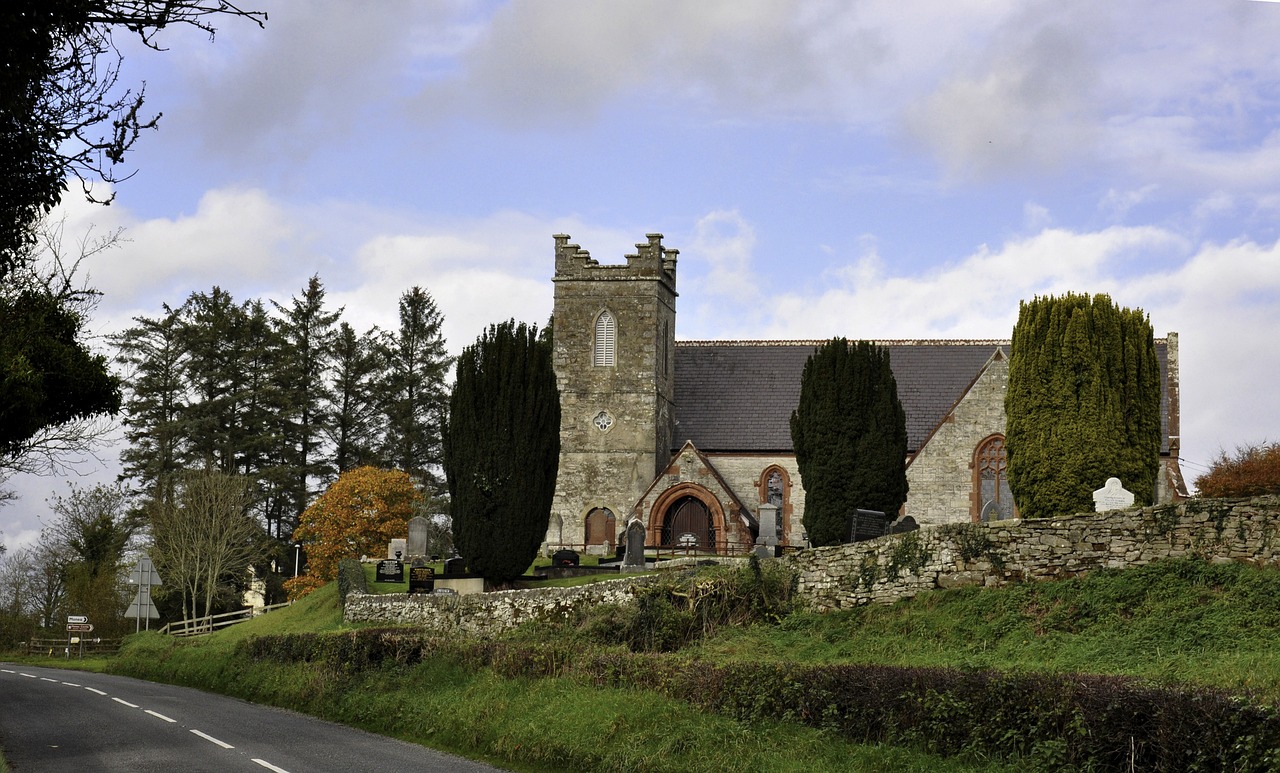 Enniskillen
If you want to get off the beaten track, Enniskillen is a charming town located in County Fermanagh, in the southwest of Northern Ireland.
The town is situated on the banks of Lough Erne, which is the perfect spot for a relaxing boat trip.
Don't miss the stunning Enniskillen Castle, which has been standing for over 600 years.
Northern Ireland's Natural Wonders
Giant's Causeway and the Causeway Coast
The Giant's Causeway is a UNESCO World Heritage Site and one of Northern Ireland's most famous landmarks.
It consists of around 40,000 basalt columns formed by volcanic activity tens of millions of years ago.
Hexagonal in shape and all interlocking, this is a truly breathtaking sight.
And this gem of Northern Ireland is just one of many amazing attractions on the Causeway Coast.
Stretching between Belfast and Derry, the Causeway Coast covers almost the entire length of Northern Ireland's coastline.
With so much to see and do along the way, it's no surprise that many people choose to journey along the coast on a multi-day road trip.
Read our Guide to Ireland's Northern Coast to discover more!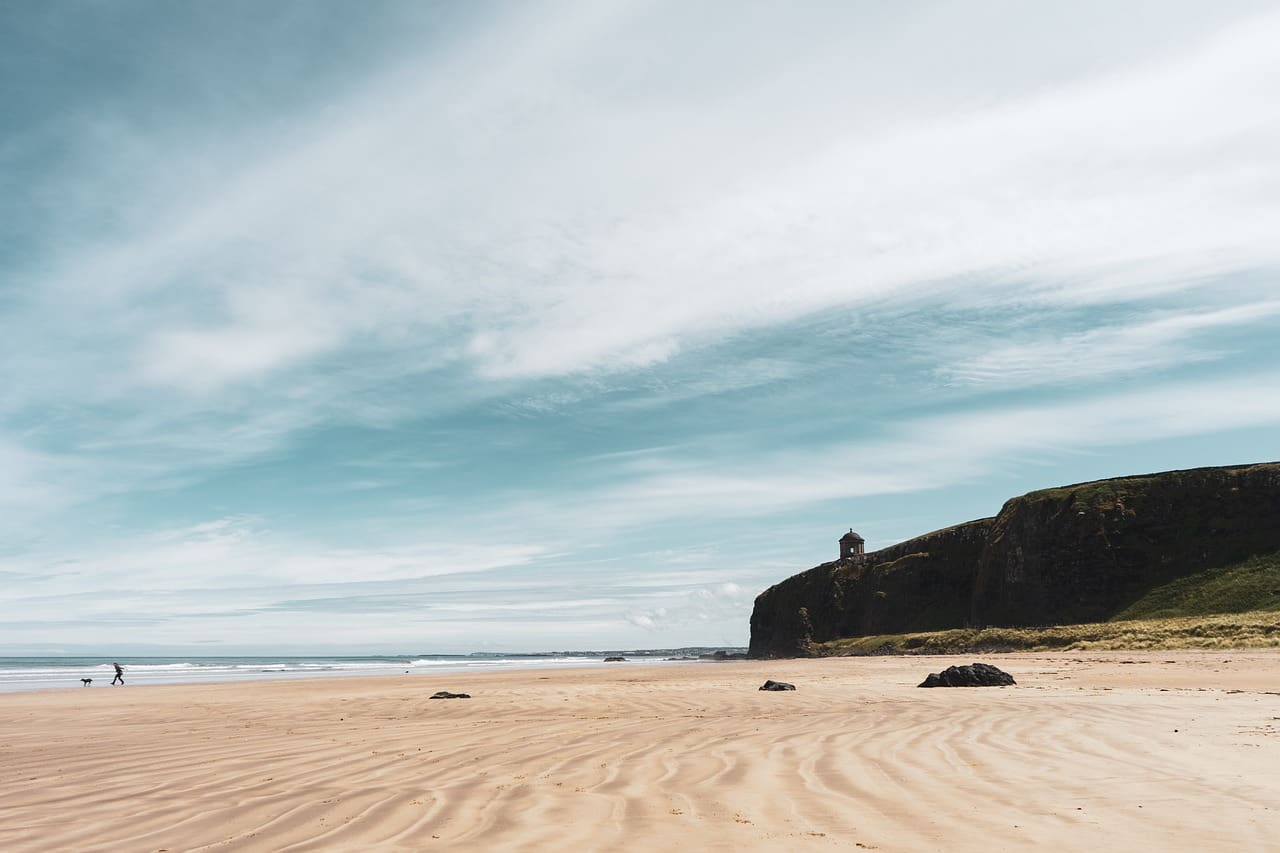 Beaches on the Northern Coast
Whether you're looking for a leisurely seaside stroll or a spot for surfing, Northern Ireland has a collection of beautiful beaches that will make fantastic additions to your itinerary.
Just some of our favourites include:
Benone Beach
West Strand Beach
Castlerock Beach
Ballintoy Harbour Beach
Are you looking for even more fun in the great outdoors? Check out our picks for the best outdoor activities in Northern Ireland.
Practical Tips for Your Visit to Northern Ireland
Driving
If you plan on hiring a car to explore Northern Ireland, be aware that motorists in the UK drive on the left-hand side of the road.
It's also worth noting that some of the smaller roads can be quite narrow, so take care when driving along them.
Tipping
Tipping in Northern Ireland is generally expected in restaurants, cafes, and bars.
A 10 to 15% tip is considered standard, although you can adjust this up or down depending on the level of service.
Find the Authentic Emerald Isle experience with Our Ireland Tours
We hope our Guide to Visiting Northern Ireland has made you even more excited about your upcoming visit.
Remember, if you're looking for Ireland tours that get off the beaten track for an authentic experience on both sides of the border, Overland Ireland is here to help!
We're always happy to answer any questions you may have about tours and day trips, so please don't hesitate to get in touch for all the information you need.