Here at Overland Ireland, we welcome hundreds of lucky travellers each year, and a surprising number of them are of Irish descent. In fact, there's something about Irishness that seems to fill people with pride and we find that many of our guests really value that part of their heritage.
For many, their trip to Ireland is a kind of homecoming, to see where their grandmother lived, or to see the town where a much more distant ancestor hailed from. For many different reasons, Ireland has seen a lot of emigration over the last three centuries and the result is that there are more ethnically Irish people worldwide than there are on the island of Ireland — and there are more Irish in America than anywhere else!
This is something our guests ask us about, so we thought we'd write a brief but informative blog about it! If anything we say here inspires you to travel with Overland Ireland, our private guided Ireland tours are perhaps the best fit as we can change elements of the itineraries to help you connect with specific people and places.
The Irish Diaspora
The Irish Diaspora is the term for people around the world who are ethnically Irish (descended from Ireland and its people). There are many other diasporas around the world, but Ireland's is especially interesting as it's so huge in comparison to the country's current population. But more on that later…
Some stats about the Irish Diaspora from Globalirish.ie:
1.8 million Australians claim Irish heritage
350 thousand Argentinians claim Irish heritage
3.48 million Canadians claim Irish heritage
34.7 million Americans claim Irish heritage
There are many more countries that form the full Irish Diaspora, but this perhaps gives you a good idea of the amount of people around the world who identify as Irish in one way or another.
Irish Americans: Cross-Atlantic Cousins
As you can see from the section above, there are more Irish Americans who consider themselves Irish than the rest of the world combined. Of course, a large part of this is because of the huge rates of migration from Ireland to the US during The Irish Famine (1845 –1849); approximately 1.5 million Irish people fled Ireland over that short period of time. However, there was an estimated 4.5 million Irish immigrants to America between 1820 and 1930, and the rush of people during the famine was just a part of this huge movement of people.
How Many More Irish are there in the US than in Ireland?
As with a lot of the other figures on this blog, this is just an estimate and should be taken with a pinch of salt. 34.7 million Americans identify as Irish to some degree, and the population of the entire island of Ireland is 6.6 million (Republic of Ireland has 4.75 million and Northern Ireland has 1.85 million). So that means that there are over 5x as many "Irish" people in the US as there are in Ireland — especially when you remember that Ireland has a lot of immigrants of its own and its 6.6 million population can not all be strictly considered "Irish".
Coming Home to Ireland!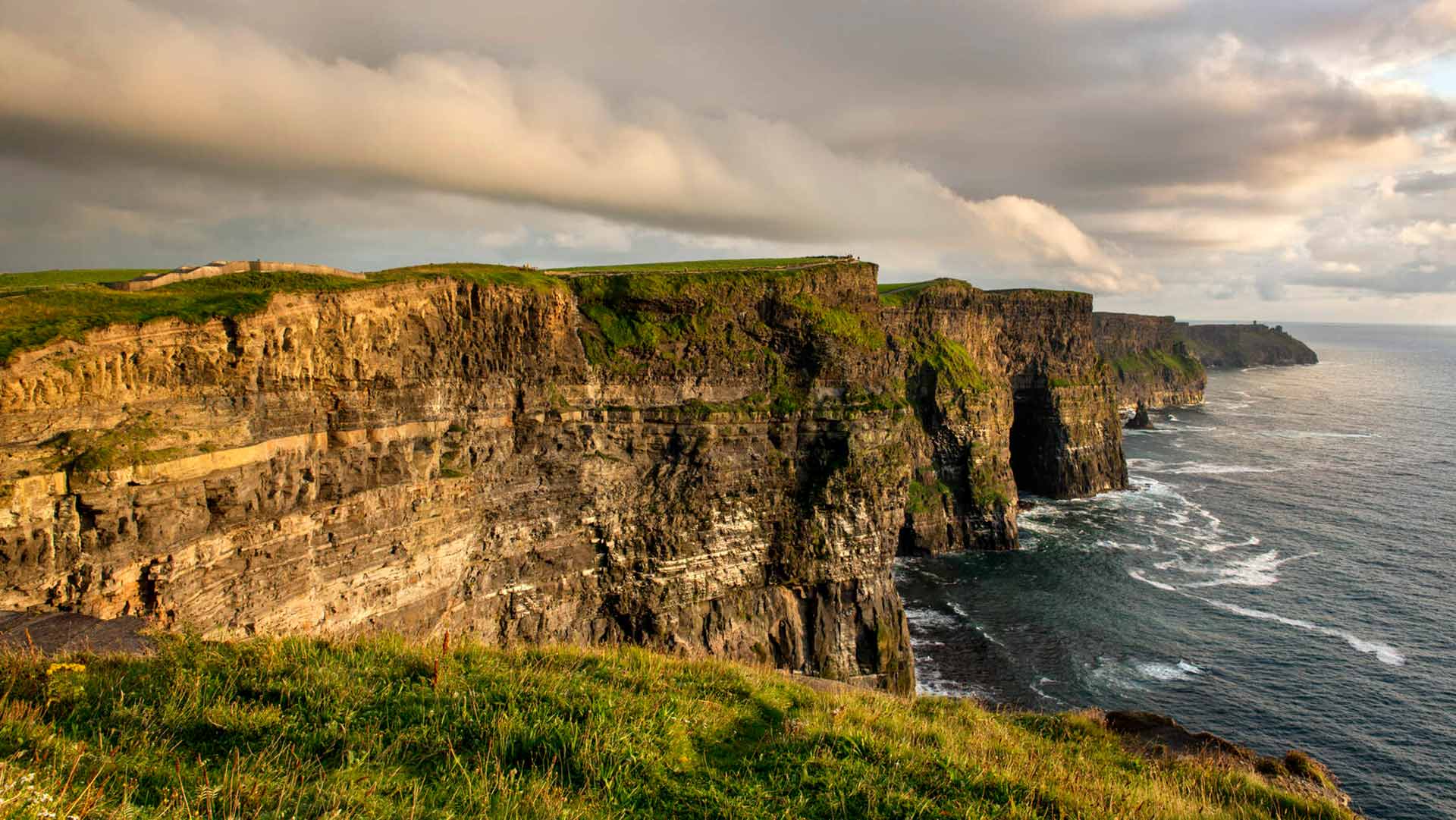 As we said at the start, many of our guests feel a profound calling to visit Ireland as their ancestors came from here. While England, France, Spain, India, and lots of other countries might have huge diasporas of their own, we don't think anyone seems to put as much stock in their ancestry as Irish Americans do. This is great, and we really do love welcoming people back home to Ireland… even if it's been 200 years since their ancestors left our gorgeous shores. If you know exactly where you'd like to visit, check out our entire list of small group tours of Ireland. But if you want the grand Irish experience, you may prefer to try our Ultimate Ireland Tour Package. We know it's a bit cheesy, but we look forward to welcoming you home!
Planning on visiting Ireland soon? Get our free guides! We answer your Ireland Travel FAQs + offer local tips for visiting Dublin.
---