Fáilte Ireland has put together an awesome video of the Wild Atlantic Way. Check it out on one of our Ireland Adventure Tours!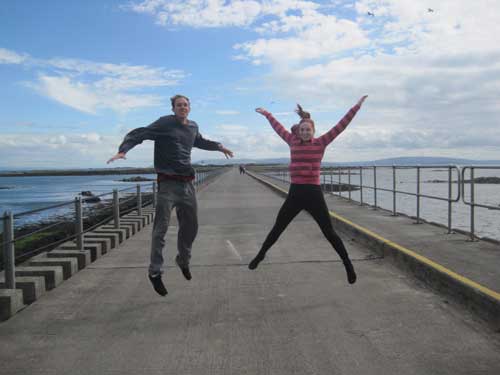 Our tours have been especially selected to provide you with the best The Wild Atlantic Way has on offer. We include more activities then any other company. Ireland Adventure Tours pride itself that most activities are included, which makes sure our clients are always up for trying something new. And trying new things is what holidays are all about. Research has proven that people come back way more relaxed from an activity holiday then from a holiday just sitting at the beach.
A new activity we have selected for 2017 is a cycle tour of Galway. Galway is Ireland`s third largest city with about 80 thousand people. This tours takes you to the best spots Galway has on offer. Ireland Adventure Tours takes you for a 4 hour cycle around and by the end of it you know the city inside out. Dont worry as the cycle tour has a leisurely pace and caters for all ages.
We also upped our castle game, meaning we have included some of the best castles Ireland has on offer. On our Ultimate tour and South and West tour we have included the Blarney castle. So you get to find out the legend behind it and if you feel like it you can kiss the Blarney Stone. Another favorite we couldn't leave out is off course The Rock of Cashel. This historic site located at Cashel, County Tipperary, Ireland keeps attracting visitors from all over the world and it would be cruel not add this to our tours.
Also new for 2017 is a lunch stop in Cork. Although Ireland`s second largest city, the locals refer to it as, the real capital of Ireland. It has some amazing historic buildings, a great waterfront, and its youthful and cosmopolitan people make this city an amazing place to visit.
So if you have more questions give our office a shout or take a look on: https://overlandirelandtours.com/your-adventure-tour/
There's lots more to see on their YouTube page.
Planning on visiting Ireland soon? Get our free guides! We answer your Ireland Travel FAQs + offer local tips for visiting Dublin.
---