Ireland: The Greatest Outdoor Playground in the World
Hike, Explore, Sleep, Repeat…at Overland Ireland, we are massive fans of getting outdoors. That's why we love helping you plan the perfect Ireland hiking tour!
When did we all get so fit and into the great outdoors? We have found at Overland Ireland that more and more of our customers look for that extra umph to their holiday! We are no longer satisfied sitting on a bus and watching the world go by through a window. We need to jump straight in, explore and get stuck into everything nature has to offer us.
There is nothing more satisfying than putting together an itinerary for a hiking enthusiast and a customer who wants to embrace the outdoors and still see all the best Ireland has to offer! Our tailor-made tours of Ireland offer all the flexibility you want so we can craft your dream trip.
The top hiking locations in Ireland are always a stone's throw away from amazing experiences, top class accommodations and gourmet hotspots. We have a wealth of trails ranging from coastal hikes and forest walks to exploring vast national parks.
To help you plan the perfect hiking tour in Ireland, we've outlined the key points you should consider below. Start daydreaming about your trip of a lifetime and come join us on the Emerald Isle!
Locations for Hiking in Ireland
The perfect Ireland hiking tour locations you choose will depend on how much time you have here. Although it is a small country and you can cover a lot of ground in a couple of days, it is a good idea not to overfill your itinerary. We want you to enjoy the great outdoors and explore the surrounding area as you do.
Whether you set off North, South, East or West or cover all four provinces, you have plenty of hiking options to choose from. Ireland is awash with hiking spots to satisfy the most passionate hiker to the casual stroller! It is your holiday and we always want guests to take it at their own pace!
Want some tips on where to go? Check out our guide on the best hikes on the Emerald Isle.
Local Guides for an Ireland Hiking Tour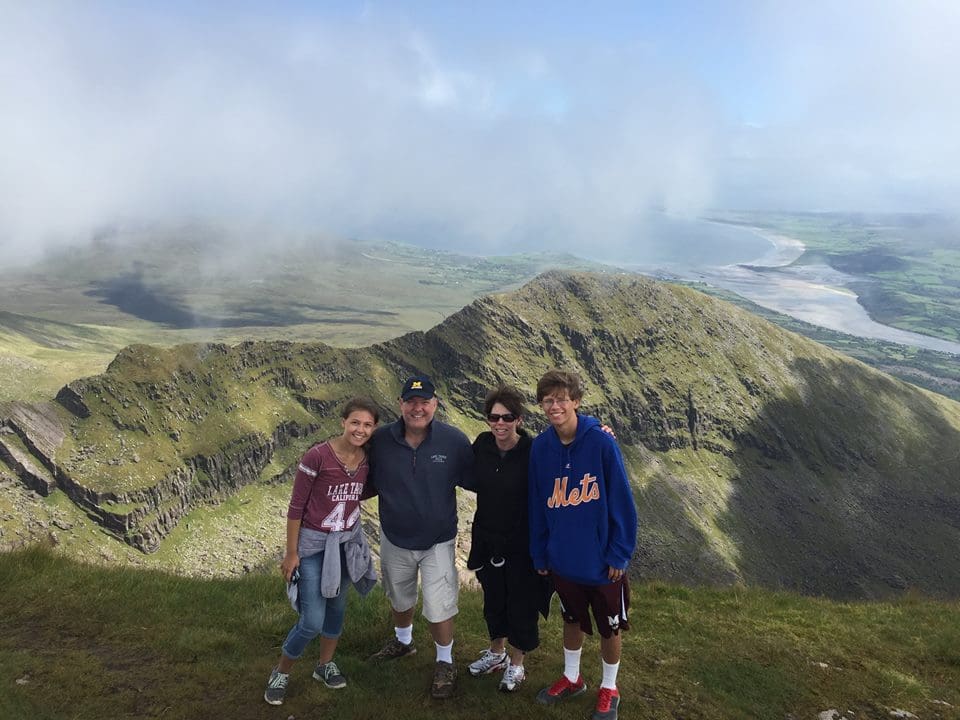 You cannot beat local knowledge when exploring a new place. Whether you choose a private tour or a self-drive tour, we can introduce you to our experienced local guides. They can take you on hikes off the beaten track, tell you bewitching tales of myths and legends and keep you entertained throughout your stay with us.
Many trails are clearly laid out here, but off the beaten track toutes are celebrated in Ireland – as wild as you can get. With a local expert, you can really feel like you are on a proper adventure and not another tourist being led around the tourist traps.
Irish Experiences to Enhance Your Hiking Tour
The perfect hiking holiday in Ireland should include as many authentic Irish experiences as possible. When putting together an itinerary, we love to include castles, traditional music, heritage sites and other exciting activities.
Everyone has a bucket list coming to Ireland. We love collecting these from people and helping them tick everything off!
Why not go and see a sheepdog trial after hiking the Cliffs of Moher, kayak with Fungie the Dolphin in Dingle Bay after experiencing the panoramic views on top of Mount Brandon, or learn about castle life at Ross Castle in the Killarney National Park after a trek up Torc Mountain?
Wind down with a pint of the black stuff in Matt Molloy's famous pub after learning all about St Patrick and hiking up Ireland's holiest mountain – Croagh Patrick in Westport.
The possibilities are endless.
Enjoy the Craic (Entertainment)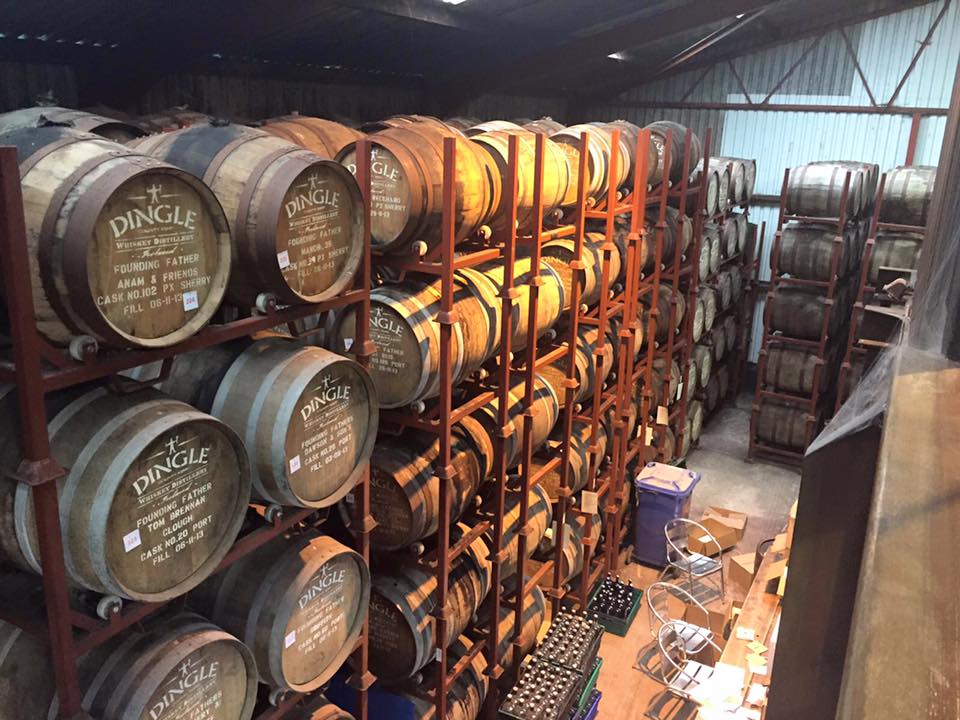 What is the 'Craic'? Put quite simply, having the 'Craic' means enjoying yourself! It is our top priority on all tours that everyone has lots of 'Craic'.
After a satisfying day exploring this wonderful country by foot and experiencing the real Ireland, you will need some quality entertainment to end the perfect days.
A highlight on your hiking tour of Ireland should be some of our fantastic restaurants, lively pubs and cultural events happening the length and breadth of Ireland.
A fast favourite thing to do on your Ireland hiking tour is to visit a local distillery and learn all about whiskey production. Discover why we have some of the finest whiskeys in the world!
Whatever 'Craic' you desire, we can make it happen. Take advantage of the help of our local expert guides and recommendations from our virtual tour guide – Paddy the Pocket Pilot!
Accommodation for Hiking Tours
Our guests and guides have happily tried and loved our guesthouse, hotel and bespoke accomodations along the routes. There is nothing like a great night's sleep after the perfect day of hiking in Ireland. Centrally located accommodation is very important so that you are only ever a stone's throw away from all the great restaurants, pubs and evening action.
All accommodations have WiFi so you can update your social media and make everyone super jealous back home! What's the point in going on holiday if there aren't a few people green with envy?
What to Bring for Your Hiking Holiday
You will not be climbing Mount Everest, so no need to go overboard with the packing! Although we can experience changes in the weather – you might even see 4 seasons in one day – Ireland has a temperate climate and doesn't get too hot or cold.
We recommend a good pair of walking/hiking shoes, a raincoat, a pair of sunglasses and don't forget the suncream! You can do your laundry at every stop along the tour.
So that is it in a nutshell. Your perfect Ireland hiking tour awaits. We guarantee you will have an unforgettable experience and will love Ireland as much as we do! If you have any questions whatsoever, please contact us.
Planning on visiting Ireland soon? Get our free guides! We answer your Ireland Travel FAQs + offer local tips for visiting Dublin.
---