1. Organised small group tours let you have the ultimate vacation in Ireland. You can mentally check out from real life and let yourself be taken on an adventure without a care in the world. You let your guide look after all the logistical headaches and let yourself focus on enjoying your trip.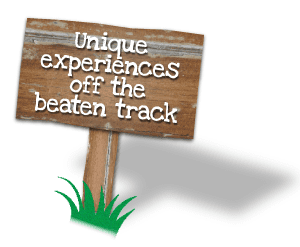 2. Small group tours lets you have more freedom to explore the countryside off the beaten track, check into the best local accommodation hotspots and eat in the best restaurants in every nook and cranny of Ireland. Everything is more accessible when you're on a small group tour.
3. Tour guides can give you individual attention, answer all your questions and try and fix any issues you may have along the way. You will feel looked after and know that someone is always looking out for you on your tour of Ireland.
4. You really get to know your fellow travelers when you go on small group tours. We find that many of our guests make life long friends along the way. This is a great excuse to visit them in their country when you plan your next trip!
5. With small groups we find that we can strike a perfect balance between activities and down time for our customers. We pride ourselves on being flexible and judging our guest's needs along the way. Our motto is that it is your trip and you should have the freedom to enjoy it exactly the way you want to!
6. We believe small group tours https://overlandirelandtours.com/your-adventure-tour/ offers the best value for money. Our guides will always find the best deals for you, bring you to the best restaurants at reasonable prices and steer you clear of the usual tourist traps around. This personal touch will leave you with a few extra Euro to indulge in treats for yourself or to buy a couple of mementos to bring back home with you.
7. Armed with a local guide you almost get to experience the real Ireland like a native! You may have to work on your Irish accent but we will try and make you feel like a local!
Planning on visiting Ireland soon? Get our free guides! We answer your Ireland Travel FAQs + offer local tips for visiting Dublin.
---