Does your dream holiday in Ireland involve hitting the open roads that wind around the Wild Atlantic Way?
Be it alone, with friends, or on a family escape, road trips along Ireland's west coast have an enduring appeal.
And once you start exploring the wild, rugged, and beautiful landscapes on the Wild Atlantic Way, you'll soon realise why!
We have carefully curated a range of self-drive tours in Ireland, allowing you to discover the Emerald Isle with freedom and independence.
But are self-drive tours on the Wild Atlantic Way the right choice for you? Keep scrolling down to find out!
If you have any questions for us in the meantime, please don't hesitate to get in touch.
What is the Wild Atlantic Way?
The Wild Atlantic Way is a 2,500 km (1,500-mile) driving route that spans the entire west coast of Ireland, from the Inishowen Peninsula in County Donegal to Kinsale in County Cork.
This spectacular coastal drive showcases some of the most stunning landscapes in Ireland, from rugged cliffs to golden beaches, and charming towns to remote islands.
The Advantages of Self-Drive Tours on the Wild Atlantic Way
If you're not familiar with our self-drive tours in Ireland, let us explain a little about them.
A self-drive tour gives you the independence you'd expect from your own road trip, but with the invaluable knowledge and resources you'd expect from a guided trip with local experts.
Put simply, our Ireland self-drive tours provide the best of both worlds!
You can explore Ireland at your own pace, all while getting a helping hand from our guided itineraries.
And you also have access to Paddy the Pocket Pilot, our complementary virtual tour guide app!
On our self-drive tours, you're not stuck with a rigid schedule or limited by group dynamics.
You can travel alone or in a private group, at your own pace, and take spontaneous detours if something catches your eye.
This means you can stay a little longer in a charming village, take a hike along a stunning coastline, or simply relax on a quiet beach.
At Overland Ireland, we provide all the information and guidance you need to explore the best of the Wild Atlantic Way on your own terms.
You'll have access to detailed maps and directions, insider tips on the best places to eat, and suggestions for unique experiences that you won't find in a guidebook.
You can also pre-book our 'tried and loved' accommodation, with options including friendly guest houses, 4-star hotels, and even historical castles!
Itineraries Designed by Local Experts
While the flexibility of a self-guided road trip is a huge advantage, planning one can be time-consuming and overwhelming.
But fear not! Our team of local experts, who know the Wild Atlantic Way inside out, have done all the hard work for you!
The result is a variety of itineraries packed with the kind of insights that only a local would know.
For example, if you want to surf while you're here, we can suggest some of the best surf spots along the Wild Atlantic Way.
We have designed itineraries to showcase the highlights of the Wild Atlantic Way — and the rest of Ireland too!
We suggest the best routes to take and the most scenic stops to make. We can even help you book activities along the way.
This means you can spend less time planning and more time making memories you'll never forget.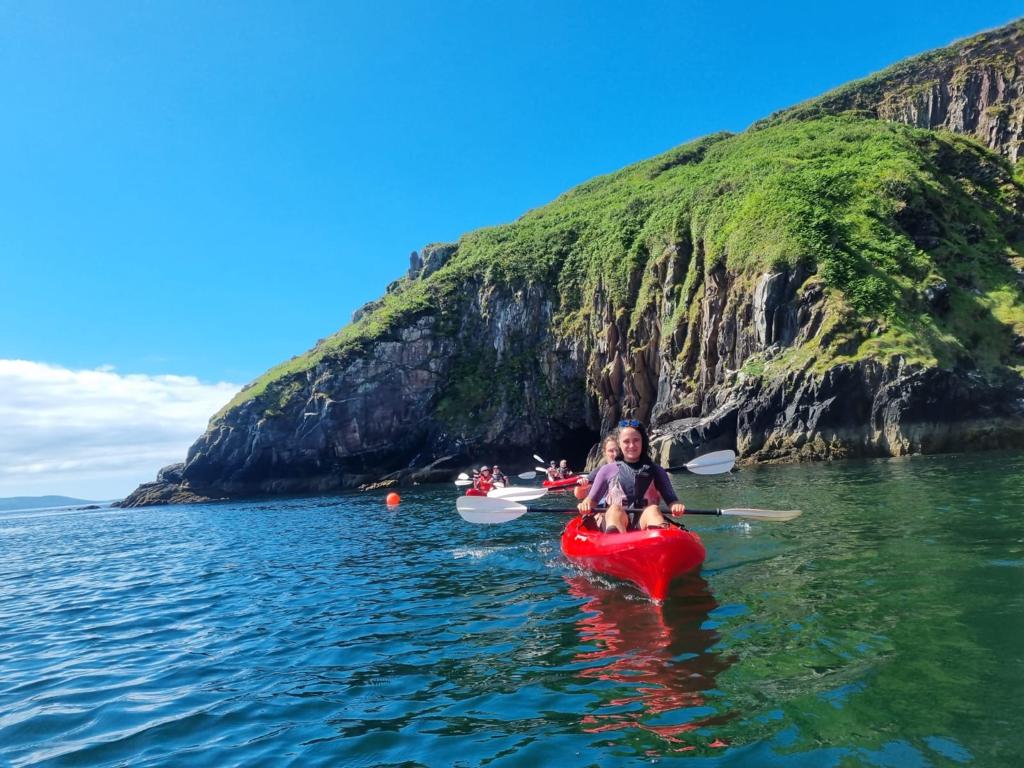 What are the Highlights of the Wild Atlantic Way?
So, what are some of the highlights you can expect to see and experience on the Wild Atlantic Way? Here are just a few of our favourites:
Ring of Kerry
This scenic drive is one of the most popular routes in Ireland, taking you through some of the most stunning landscapes in County Kerry. Highlights include the Gap of Dunloe, Muckross House, Ross Castle, Torc Waterfall, and Ladies View.
Dingle Peninsula
This stunning peninsula offers breathtaking coastal views, charming towns, and a rich history that dates back thousands of years. Highlights include Slea Head Drive, kayaking in Dingle Bay, and numerous quirky pubs.
Westport
This picturesque town in County Mayo is known for its colourful buildings, lively music scene, and outdoor activities. Highlights in and around town include Croagh Patrick, Westport House, and the Great Western Greenway.
Connemara
This ruggedly beautiful region is known for its stunning mountains, lakes, and coastline. Highlights here include the picture-perfect Kylemore Abbey, the enchanting Connemara National Park, and the delightful village of Clifden.
Aran Islands
These remote islands off the west coast of Ireland offer a glimpse into traditional Irish culture, with stunning landscapes and ancient ruins. Make sure you don't miss the incredible Dun Aonghasa ruins and cycling around Inishmore.
Galway
This vibrant city is known for its bohemian atmosphere, lively pubs, and rich cultural scene. Highlights include the Galway Cathedral, the Spanish Arch, and the unrivalled entertainment on offer.
If the above sounds like your kind of road trip, we think you'll love either our Wild Atlantic Wanderer 6-Day Self-Drive Tour or our Ultimate 10-Day Self-Drive Ireland Tour.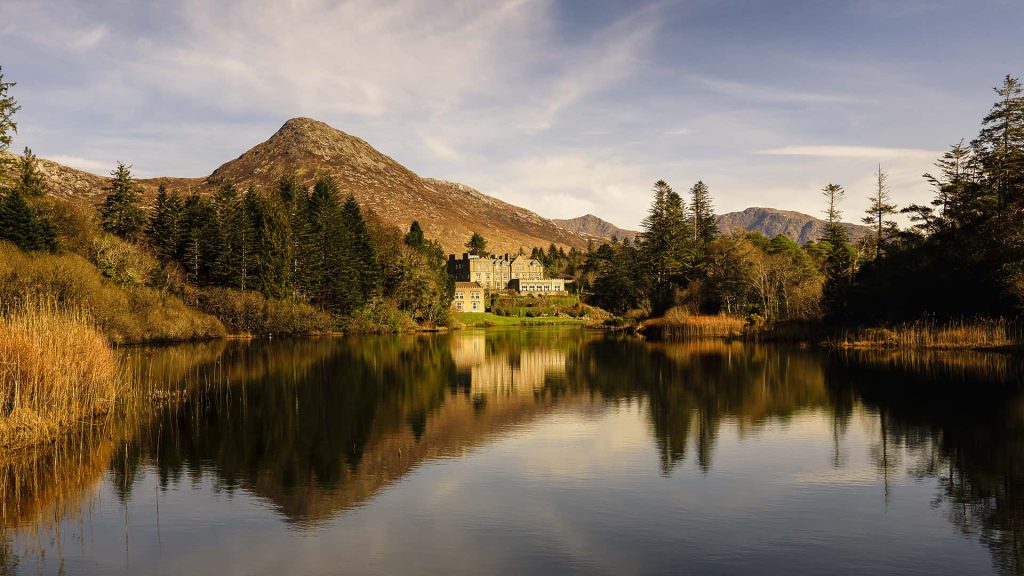 Turn Your Dream Road Trip into Reality with Our Self-Drive Tours of Ireland
Have we inspired you to hit the open roads of Ireland's Wild Atlantic Way?
Browse our range of Ireland self-drive tours and find out more about the kind of experiences we can help you create.
There's no better time to draw up your own Irish bucket list! The team at Overland Ireland is here to craft a road trip this is uniquely yours.
For more information about self-drive tours in Ireland, or to ask us any questions, please feel free to get in touch.
Planning on visiting Ireland soon? Get our free guides! We answer your Ireland Travel FAQs + offer local tips for visiting Dublin.
---